Christmas holidays for singles

By Cathy Winston
With so much emphasis on being with family at Christmas, the festive season can be a tricky time when you're single. But if you'd prefer to avoid crackers and sprouts with your relatives, there are plenty of great options for solo travellers.
Along with special festive singles breaks throughout December and New Year for those who'd rather celebrate as part of a group, you can avoid the dilemma of how to stay at home without offending someone by flying off to a snowy wonderland or basking in some winter sun without a single jingle bell to disturb your break.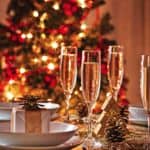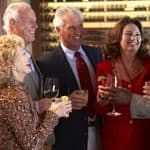 Quick links
Christmas themed breaks – Snow and ski – Escorted tours – Nature tours – Winter sun
Christmas breaks for singles
Celebrate in style on a Christmas break with Friendship Travel. Ideal if you're looking to meet new people but just as good for some relaxed "me" time, their Christmas breaks include options such as a spa, black tie ball and organised activities. You'll get your own double room with no single supplement – choose between Middlesex, Chester and Wroxhall Abbey. You can also see in the New Year at this Black Tie Ball.
There's also a string of festive breaks exclusively for singles from Solos Holidays. As well as a grand Black Tie masked ball, you can choose dinner dances across the UK with no single supplements or join a trip to a Christmas Market to treat yourself to a few presents.
And for those aged 50 or above, Saga has some great Christmas breaks for solo travellers only, including drinks receptions, entertainment and excursions.
If you'd prefer to celebrate in the sunshine, singles specialist Travel One runs a house party over Christmas and New Year at the four-star Hotel Geria in Lanzarote. Its guests are typically in their 40s, 50s and 60s.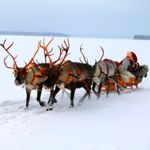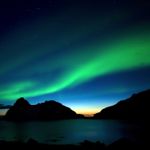 Snow and ski holidays
Head to the land of fire and ice for a magical winter break. This 5-day Iceland Highlights adventure or 10-day Iceland Winter Adventure group tour from Explore includes some of Iceland's best-known sights, from the Golden Circle highlights to the Blue Lagoon, discovering geysers and geothermal pools while trying to spot the Aurora Borealis. Solo travellers make up around half the group and there are several December departures travelling around the festive period, although none over Christmas Day itself.
The ski season is well underway across Europe. There's no single supplements on ski holidays for solos with Inghams at resorts throughout Austria, including Alpbach, Filzmoos, Kitzbuhel, Lech and Zurs, as well as top Alpine destinations such as Meribel and Morzine in France, Cervinia in Italy and Zermatt in Switzerland.
Or for those who would rather join a group trip, Friendship Travel runs skiing and snowboarding holidays in France, Italy and Austria and a special Christmas house party in Serre Chevalier, France.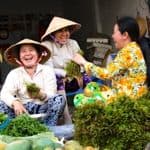 Escorted tours for singles
If you'd prefer some guaranteed company for your December holiday, a small group tour is a great option with plenty of departures travelling over December 25.
Festive King Tut is a nine-day group tour of Egypt over the Christmas and New Year period that is always very popular with  solo travellers. It's great value and sunshine is pretty much guaranteed.
Escape the tinsel entirely in South East Asia with a tour of Burma or Vietnam from On The Go Tours. From Hanoi and Hoi An to Halong Bay, the 10-day Very Vietnam is the perfect introduction to this beautiful and fascinating country.
Thailand is hot at Christmas too and excellent value, with no compulsory single supplement on many tours in Thailand from On The Go Tours – the Thailand Temples and Tribes is a great introduction to the country. Sri Lanka is another tempting destination over Christmas if you want to combine sightseeing and beach downtime; try their 12-day Buddha and Beach tour.
Or how about watching the sun rise over the Taj Mahal on Christmas Day as part of a trip exploring the Mughal Empire – the Exotic India tour from Cox and Kings is for singles only.
For a once-in-a-lifetime experience, Wild Frontiers has a Christmas Explorer tour of Ethopia to see rock churches and medieval castles, or discover the vast empty deserts of Oman along with its forts, historic cities and mountains on an adventure starting on December 23.
The sun will be shining in Cuba too, where you could explore historic Havana before spending a lazy week on the beach on this singles-only trip with Friendship Travel.
Or head south to Australia where you could join an escorted tour offering room sharing for single travellers. Snorkel on the Great Barrier Reef, discover some of Australia's best known sights on a 12-night Australian Icons adventure, or spend three weeks exploring the Highlights of Australia and New Zealand with no single supplement.
If you'd prefer short-haul to long-haul, make the most of the festive spirit with the chance to hear opera as part of the Christmas in Vienna break from Kirker Holidays, or visit local churches and ancient sites in Rome.
Martin Randall Travel has cultural city breaks running over 25 December too which are great for singles, including an expert guide to introduce you to art in Florence and modern art on the Côte d'Azur.
Southern Europe are still likely to be sunnier than the UK so make the most of the better weather with some spectacular scenery to enjoy on a walking holiday from Ramblers Walking Holidays – several group trips travel over Christmas 2018, including one to the Menorca or follow the sun to the coast of Africa with trips to Fuerteventura, Lanzarote, La Gomera and La Palma in the Canary Islands as well as undiscovered Cape Verde.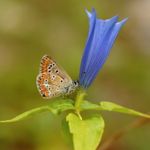 Nature tours
Not all wildlife is busy hibernating in the depths of winter – nature lovers can find some great Christmas trips if they look further afield. Choose your country carefully, and you can skip the 'small rains' as the shorter winter rainy season is known. A close-up encounter with wild mountain gorillas has to be one of the most remarkable ways to spend Christmas Day.
The two-week East Africa Circuit from Tucan Travel combines trekking in Uganda with a classic safari in Kenya, while the Rwanda to Masai Mara tour includes more time discovering Rwanda, meeting pygmy villages and sailing along the Nile. Both tours go over Christmas Day 2018.
Rainbow Tours treks in Uganda include a 10-day small group safari where you'll spend part of the trip in the rainforest of Bwindi encountering primates in the wild, including a departure just before Christmas.
Winter sun for solo travellers
Swap freezing temperatures and chestnuts roasting on an open fire for scorching sun in the Caribbean or Indian Ocean. Mercury Holidays has no single supplement at hotels in Mauritius, Sri Lanka and Bali among others.
If you want to guarantee an escape from families, Friendship Travel has adults-only four and five-star resorts in St Lucia and Cuba and along with Cape Verde, Lanzarote and Fuerteventura, all without any single supplement. And there's more adults-only all-inclusive fun at Breathless Punta Cana resort in the Dominican Republic where the eleven restaurants, free classes and an online guest chatroom make it easy to meet fellow guests.
Or treat yourself to a pampering break in St Lucia. As well as daily spa treatments and activities including yoga, The BodyHoliday all-inclusive resort has double rooms with king-sized beds and no single supplement. And at The Palms in Sri Lanka's Beruwala, there's an excellent Ayurvedic spa with treatments including massages.
Exclusively for the over-50s, the long-stay rates from Saga Holidays will tempt you to get away for longer and there's no single supplement in selected hotels. Discover the award-winning Bel Jou on St Lucia, with all 64 rooms exclusive to Saga, and 12 rooms specifically for singles. Or consider Hotel Breezes Jibacoa on Cuba's less developed north coast, the Tamassa luxury resort in Mauritius and Kamala Beach on the Thai island of Phuket.
Can't decide which Caribbean island to pick? Take a cruise on Norwegian Epic which winters in the Caribbean out of Orlando, with single 'studio' staterooms and a singles lounge, as well as informal freestyle dining options which let you eat and drink your way around the ship. The nine-night cruise of the Western Caribbean departing on 22 December calls at the Bahamas, Jamaica and Grand Cayman, among others.
Last updated: 30 April 2018