Bucket list for single travellers

By Cathy Winston
For many single travellers, the first solo trip is often to see that one special destination you've dreamed of for years. And as well as discovering how fantastic travelling alone is, it's usually the start of a lifelong adventure seeing the world solo. So if you're looking for inspiration for your next trip, I've rounded up some of the best holiday ideas for singles to put on your solo bucket list.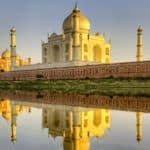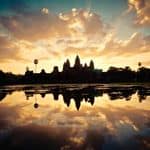 World wonders
There can be few travellers who don't have one of the world's great wonders on their bucket list – whether it's the mysteries of China or the eternally beautiful Taj Mahal.
With some great small group trips from travel specialists, they're a great start if you're new to solo travel as well – guaranteed company and you get to see something truly unforgettable.
Join one of these escorted tours in Australia which are especially popular with singles. Watch the sun go down at Uluru, dine under the stars at a cattle station and hike around the Kings Canyon on this 10-night Outback Adventure.
To discover the destination in style, travel with an expert. The Cultural Company has trips visiting everywhere from Stonehenge to Nepal, plus guides to help you discover the destination in depth.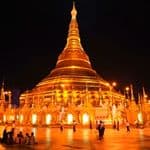 Great cities
You're spoiled for choice within Europe alone – tick off Moscow and St Petersburg on a solos-only Majestic Russia tour from Cox & Kings, or if you're over 50, Saga Holidays Magic of Andalucia tour explores cities from Granada to Seville, with its Moorish history and stunning architecture.
The same goes for America. Along with New York, how about heading to the West Coast to see both San Francisco and Los Angeles in a single holiday, such as the Western Discovery trip from American Sky.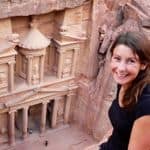 Off the beaten track
Once the travel bug has bitten, it's tempting to travel further and further off the beaten track – who can resist having a once-in-a-lifetime adventure to boast about or being among the first to visit a fascinating destination.
Burma has only been open to tourists for a few years, and this fascinating country remains very undiscovered – this 13-day Beautiful Burma trip from InsideAsia Tours is a great starting point.
Meanwhile, Cuba can't remain in its unique bubble of frozen time forever: change is coming to the island, so sooner is better to see Havana, the colonial towns and experience that unmatchable atmosphere. Check out this singles-only beach holiday with Friendship Travel.
You can head off the beaten track without heading half-way around the world. On the borders of Europe and Asia, Georgia and Armenia are still little explored – just one of the solos-only trips from Solo Travellers.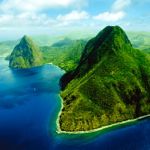 Tropical paradise
There's no reason a bucket list has to be even remotely active though. The thought of lying on a tropical beach, clear water washing against the shore is just as tempting – white sand, palm trees and turquoise waves might be a cliché, but it's one we can't get enough of.
The trick is deciding which beach takes your fancy. The BodyHoliday in St Lucia is particularly good for solos as well, with all-inclusive pampering and activities to go with the beach. Or the wide range of facilities and low single supplement make the Breathless Punta Cana resort in the Dominican Republic very tempting.
And the paradise islands of the Maldives aren't just for couples.
If you'd prefer to mix your tropical paradise with a bit of exploring, Thailand has some stunning beaches to combine with temples, city and culture. The same goes for nearby Vietnam with its gorgeous coastline as well as fascinating Hanoi and beautiful Halong Bay.
Or Sri Lanka mixes stunning beaches, ancient cities and temples too: explore either as part of a tour, or from a beachfront hotel. Mercury has a string of hotels with no single supplement in Sri Lanka as well as winter sun breaks in Bali and Mauritius.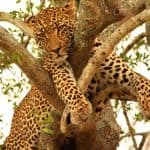 Safari
Whether you're looking for the big five, the small five, or the sheer enjoyment of seeing wild animals in their natural habitat, a safari is an unforgettable holiday.
Explore has some superb singles-friendly trips including this Highlights of Costa Rica or you could explore the dramatic scenery of the Kwa Zulu Natal on a 4WD Wildlife Safari of South Africa and Swaziland.
Often thought of as a trip that's not for singles, there's no reason solo travellers should miss out. Tucan Travel has a string of holidays in Africa including Kenya's Masai Mara and the Serengeti.
Or go gorilla trekking in Uganda, venturing into the rainforest as part of a small group to search for these great apes.
For animal lovers, the classic safari isn't the only way to complete your bucket list. You can go whale and dolphin watching in the Azores – just a short flight away and one of the best places in the world to see these magnificent creatures.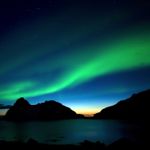 Natural wonders
It's not only the wildlife which features among the world's natural wonders. From the lowest points to the highest, the globe's marvels are unmissable.
There are mountains galore to climb: go walking in the Alps with mountain holidays for solos from Inghams.
Or Costa Rica has both rainforest and cloudforest plus a volcano, among other natural temptations.
Which only leaves the wonders of space: watching them from below, at least. The Northern Lights may not be guaranteed but if you're lucky enough to spot those magical green swirls, it's enthralling. Regent Holidays has a five-day Land of the Northern Lights group tour to Iceland, with the chance to bathe in geothermal pools and explore volcanic landscapes.
You can also tour the natural wonders of Iceland in summer on this Grand Tour or try a trekking holiday among volcanoes, geysers and glaciers.
Save on your next singles holiday
Last updated: 6 September 2018