Best spa and wellness holidays for singles

By Cathy Winston
Whether you're looking to de-stress, shape up, be pampered or give your life a serious overhaul, there's a spa or wellness holiday around to solve the problem. And they are ideal for single travellers: spa treatments are inevitably something of a solo experience, while boot camp-style breaks ensure a ready-made group and a good way to break the ice.
If you're planning a longer retreat or spa holiday, it's worth looking for a company that specialises in solo wellness breaks. A pampering massage alone is one thing, but singles-only trips, a resort with communal tables or other solo-friendly facilities can ensure nothing comes between you and the chance to unwind. Here is my pick of the best spa and wellness holidays for singles.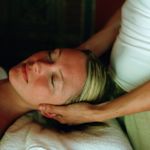 Sunshine spa and wellness
There are pampering spa holidays and then there's pampering with the added indulgence of one of the world's most beautiful locations.
For singles spa and wellness, it's hard to beat The BodyHoliday in St Lucia, with its special singles supplement-free September Solos promotion. As well as a daily spa treatment, the all-inclusive holiday lets you try water sports and exercise classes, communal dining options in the restaurants, tennis, yoga, cycling, scuba diving and lounging on the beach.
If wellness is only part of your holiday, there are some great singles-friendly hotels with beautiful spas. Mercury Holidays has a string of hotels with no single supplement in Sri Lanka, including The Palms in Beruwala, which has its own Ayurvedic centre and two massages included free on selected dates.
And the five-star Coral Reef Club in Barbados has spacious single rooms and a spa with outdoor pool and thermal suite, plus treatments which have seen it rated as one of the best in the Caribbean. Villa Cortes in Tenerife is another five-star hotel with a great spa, including hydrotherapy pools and steam baths, four-poster loungers on the beach, and no single supplement on selected dates.
Detox and weight loss holidays for singles
Not all holidays are about indulgence – if your goal is to return home leaner and healthier, there's a range of great detox and weight loss holidays.
Virtually everyone on the trips from in:spa retreats is travelling solo, and there's a mix of diet, massage, nutritional advice and activities including yoga and hiking. Choose from Marrakech, the South of France and Spain, or try a juice detox in Turkey, intensive detox on the Costa Blanca and a more luxurious Absolute Sanctuary Detox in Thailand.
If your focus is firmly on fitness and shaping up, the healthy holiday company has holidays that promise you can lose up to half a stone, such as Shanti Som, in Andalucia, as well as options in Tuscany and Ibiza, or more holistic approaches combining yoga, healthy gourmet food and fitness training, all popular with solo travellers.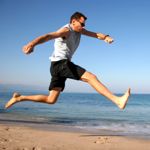 Yoga and fitness holidays for singles
Yoga, Pilates, tai'chi, even combination holidays like yoga and surfing, or yoga and diving, mean there's no shortage of trips focused around exercise for wellbeing.
If your focus is yoga, destination yoga is popular with solos, offering your own double room or the option to share, and both holidays and short breaks for all levels. Destinations include Morocco, Spain's Costa del Sol, Ibiza, India and Thailand – you can even combine yoga with skiing in the Italian Dolomites.
Closer to home, Yoga with Simon Low runs weekend yoga workshops in Kent.
Solo holidays in the great outdoors
There's nothing like getting outdoors to boost your wellbeing – research has found it can do everything from boosting your mood to reducing stress. So a holiday outdoors, especially an active one, guarantees you'll come back feeling wonderful.
Inghams supplement-free lakes and mountains holidays for solos include resorts in Austria, the Italian Lakes, French and Swiss mountains, as well as Norway, whether you're looking for some rejuvenating walks in beautiful scenery or more challenging hikes.
And there are walking holidays to suit every style and level: Ramblers Worldwide Holidays has UK walking holidays as well as trips worldwide, while singles specialist Solos Holidays organises walking holidays worldwide which are exclusively for singles.
Holistic singles holidays
Plenty of the holidays listed above have a holistic approach to wellbeing, but if a life overhaul is the focus, look for a personal development holiday.
Both Cortijo Romero and Skyros have a diverse range of trips which mix the chance to sightsee with everything from life coaching and mindfulness to yoga, dance and de-stressing techniques in destinations from Greece to the Isle of Wight.
Save on your next singles holiday