Best spa and wellness holidays for singles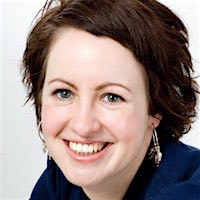 By Cathy Winston, Editor
Whether you're looking to de-stress, shape up, be pampered or give your life a serious overhaul, there's a spa or wellness holiday for you. And they are ideal for single travellers: spa treatments are inevitably something of a solo experience, while boot camp-style breaks ensure a ready-made group and a good way to break the ice.
Many of the companies featured below specialise in wellness breaks for solo travellers. Others are open to couples, but find that most guests opt to arrive alone. So these are great trips to meet people and bond with new friends. Here's my pick of the best spa and wellness holidays for singles.
Quick links
Sun and spa – Detox and weight loss – Yoga and fitness – Walking – Mind, body and soul
Sunshine spa and wellness
There are pampering spa holidays and then there's pampering with the added indulgence of one of the world's most beautiful locations.
For singles spa and wellness, it's hard to beat BodyHoliday in St Lucia, with its special singles supplement-free September Solos promotion. As well as a daily spa treatment, the all-inclusive holiday lets you try water sports and exercise classes, communal dining options in the restaurants, tennis, yoga, cycling, scuba diving and lounging on the beach.
If wellness is only part of your holiday, there are some great singles-friendly hotels with beautiful spas. Mercury Holidays has a string of hotels with no single supplement in Sri Lanka, including The Palms in Beruwala, which has its own Ayurvedic centre and two massages included free on selected dates.
And I defy anyone to feel stressed on a holiday in the Maldives – Barefoot Traveller has exclusive rates for solo travellers at the four-star Bandos Island Resort during selected months.
Friendship Travel runs group trips to Jamaica staying at the five-star all-inclusive Ocean Eden Bay, an adults-only resort in Montego Bay with a spa.
For over-50s, Saga Holidays has deals for long-staying guests, such as four weeks for the price of three, with no single supplement. The Alexander the Great Beach Hotel in Paphos on the sun-kissed island of Cyprus has an outdoor pool and indulgent spa.
The family-run Mistral Hotel in Crete, which is exclusively for singles, has its own wellness centre as well as a house party atmosphere. The beach holidays from Friendship Travel are also for singles only, including Galini Wellness spa and resort, around two hours north of Athens.
Or how about a spa at sea? Norwegian Cruise Lines are known for being as luxurious as they're singles-friendly, including solo staterooms and a special singles lounge on board ships such as Norwegian Epic but the ship's spa facilities are also second to none, with a 31,000 square foot spa and fitness centre, featuring 24 treatment rooms and Rasul steam room.
In the UK, Warner Leisure Hotels has 14 properties in attractive rural and coastal locations, each with a spa, indoor pool and activities including yoga, archery and Nordic walking. No children are allowed and there are thousands of rooms with no single supplement. See the deals for singles.
Detox and weight loss holidays for singles
Not all holidays are about indulgence – if your goal is to return home leaner and healthier, there's a range of great detox and weight loss holidays.
Virtually everyone on the trips from in:spa retreats is travelling solo, and there's a mix of diet, massage, nutritional advice and activities including yoga and hiking. Choose from Marrakech, the South of France and Spain, or try a juice detox in Turkey, intensive detox on the Costa Blanca and a more luxurious Absolute Sanctuary Detox in Thailand.
If your focus is firmly on fitness and shaping up, the healthy holiday company has holidays that promise you can lose up to half a stone, such as Shanti Som, in Andalucia, as well as options in Tuscany and Ibiza, or more holistic approaches combining yoga, healthy gourmet food and fitness training, all popular with solo travellers.
Yoga and fitness holidays for singles
Yoga, Pilates, tai'chi, even combination holidays like yoga and surfing, or yoga and diving, mean there's no shortage of trips focused around exercise for wellbeing.
If your focus is yoga, destination yoga is popular with solos, offering your own double room or the option to share, and both holidays and short breaks for all levels. Destinations include Morocco, Spain's Costa del Sol, Ibiza, India and Thailand – you can even combine yoga with skiing in the Italian Dolomites.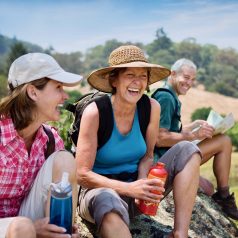 Singles walking holidays
There's nothing like getting outdoors to boost your wellbeing – research has found it can do everything from boosting your mood to reducing stress. So a holiday outdoors, especially an active one, guarantees you'll come back feeling wonderful.
There are walking holidays to suit every style and level: Ramblers Walking Holidays has UK walking holidays as well as trips worldwide, while singles specialist Solos Holidays organises walking holidays worldwide which are exclusively for singles.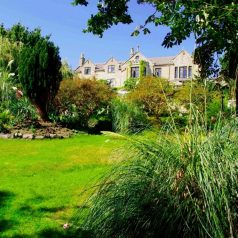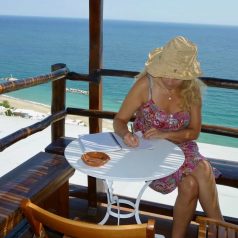 Mind, body and soul
Plenty of the holidays listed above have a holistic approach to wellbeing, but if a life overhaul is the focus, look for a personal development holiday.
Both Cortijo Romero and Skyros have a diverse range of trips which mix the chance to sightsee with everything from life coaching and mindfulness to yoga, dance and de-stressing techniques in destinations from Greece to the Isle of Wight.
Save on your next singles holiday
* Save up to 40% on singles holidays. Enter your email address below and click "Subscribe" to receive my free deals newsletter. You can unsubscribe at any time. View the latest newsletter.
Last updated: 18 February 2022