Best singles holidays for over-50s

By Cathy Winston
Are you over 50 and looking for a singles holiday? You've come to the right place! We have brought together a great selection of trips and sunshine breaks that are ideal for solo travellers, many with no single supplement and all of them popular with other people travelling alone.
The first thing to say is that age is very rarely a reason for not booking a trip. The vast majority of the 101 Singles Holidays featured on this website are open to all ages, even the adventure and trekking holidays. If you're sufficiently fit, strong and keen, you can do it. But of course it's always advisable to speak first with the tour operator and discuss your options.
The holidays we've selected broadly fall into three categories: (1) holidays that are exclusively for solo travellers; and (2) holidays that cater specifically to solo travellers, often with no single supplements on selected dates; and (3) holidays that are popular with solo travellers, such as small-group tours.
Most holidays aimed at single travellers are sociable and easy-going, with the chance to meet like-minded people. But if you prefer your own company, there are some great options there too.
Here's our pick of the best singles holidays for over-50s. Also see my suggestions for over-40s and over-60s singles holidays.
Quick links
Cruise – Hotels and house parties – Group tours – Active – Cultural holidays – Beach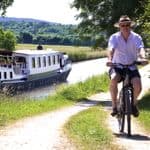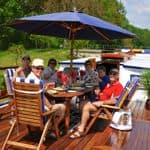 Cruise holidays for older singles
Many cruise lines are popular with older single travellers, but we've found that Fred. Olsen is one of the best companies for over-50s with its small friendly ships, inclusive atmosphere dining options for solos and no single supplement on selected dates. The dress code is formal in the main restaurants and gentleman dinner hosts and companions for shore excursions are available if you wish. Check out the latest deals.
Saga Holidays, which caters exclusively to over-50s, has some great cruise deals on its own ships, the contemporary-styled Saga Sapphire and the more intimate and traditional Saga Pearl II. Both sail in and out of Southampton or Dover and prices include all tips, entertainment, meals (including 24-hour room service), welcome cocktail party and Captain's dinner – plus transfers between your home and the port (up to 250 miles) or free car parking.
European Waterways runs luxury barge holidays focussed mainly on France with destinations including Burgundy, the Canal du Midi, Bordeaux and Champagne. Its special interest cruises include subjects such as wine appreciation, antiques, flower shows and golf. See the special offers.
And, of course, a Nile Cruise in Egypt is one of the most exciting river itineraries in the world.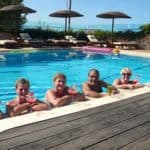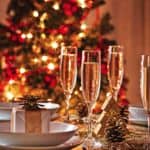 House parties, dinner dances and hotels for singles
You could take a Christmas or New Year break with Friendship Travel in Newbury, Chester or Wroxhall Abbey. You'll get your own double or twin room with no single supplement and activities such as a quiz, golf tournament, carol concert and Black Tie ball are all included in the price. You can join in as much as you like, or not. Bring in the New Year at a Black Tie Ball in Leeds or Newbury. See more singles holidays in the UK.
The same company offers exclusive singles-only house parties at Fethiye and Olu Deniz in Turkey – a friendly and sociable way to enjoy a break in the sun. Most meals and drinks are included and there are no single supplements.
Solos Holidays run dinner dances and short breaks in the UK in a fun, unforced and convivial atmosphere, again with no single supplements.
Travel One offers house parties for singles at beach hotels in Calpe on the Costa Blanca, Nerja in Andalucia and Lanzarote. It says its guests are typically aged in their 40s, 50s and 60s. Its Autumn Party in Spain and Christmas and New Year party in Lanzarote are particularly popular.
If you feel like a life-changing holiday, head to Cortijo Romero, a converted farmhouse in the hills of Andalucia. Its themed trips include dance, Pilates and creative writing. It's popular with singles and about half its guests are over 50. See the course schedule.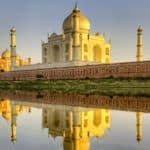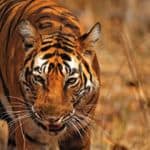 Touring holidays for older solo travellers
Many small-group touring holidays cater to solo travellers, and some offer room sharing as an alternative to paying a single supplement. It's not uncommon to find 40% or 50% of guests on a tour travelling along. They may not be single, some will have simply left a spouse at home.
For example, On The Go Tours has a high proportion of singles on its group trips, some of which have no compulsory single supplement. They are open to all ages, though the majority of guests are aged 50 to 65. Popular destinations include Thailand, Sri Lanka and Egypt.
There is also a growing trend in singles-only tour groups to cater to Britain's growing population of singles. For example, Cox & Kings has a selection of tours for single travellers including a new 12-day Exotic India tour of the Golden Triangle and beyond. You'll get an expert guide, your own double room and no single supplements.
The same company has a 7-day Majestic Russia tour of Moscow and St Petersburg for solo travellers only that is suitable for over-50s.
Or travel to an exciting European city such as Dubrovnik, Vilnius, Krakow or Bucharest with Solo Travellers Group Holidays, the UK's only specialist in escorted tours for singles. Its clients are aged between their 30s and 70s.
American Sky has a guaranteed room-share option on its coach tours in the USA – if they can't find a suitable room mate you'll get a single room with no supplement. Popular itineraries include Autumn Colours, a grand tour of New England in the Fall, and the Western Discoverer which takes in Las Vegas, Los Angeles, San Diego, San Francisco, the Grand Canyon and Zion and Yosemite National Parks.
If you've dreamed of visiting Latin America, this tour, Natural Wonders of Costa Rica, is for solo travellers only and explore natural wonders including wildlife, volcanoes, rainforest and cloud forest.
Tours that are popular with singles and have room-share options include this 13-night tour of Burma and this 10-night tour of Vietnam.
And these escorted tours of Australia are particularly popular with singles over 50. Go snorkelling on the Great Barrier Reef on this East Coast Islands & Rainforest tour, or watch the sun go down at Uluru and dine under the stars at a cattle station on a 10-night Outback Adventure.
Closer to home, Explore runs some fabulous small group tours in Portugal – very popular with single travellers, best time to travel is spring and autumn. Their best seller is the week-long Highlights of Portugal. Also consider this 11-night food and wine walking holiday with vineyard tastings and off-the-beaten-track gastronomy in Porto, the Douro Valley and the Spanish city of Segovia.
For something completely different, Traveleyes runs trips for blind people and needs sighted companions – who get to experience a great holiday at a subsidised rate. It's a unique experience ideal for the single traveller and the choice of trips includes city breaks, beach holidays and short breaks in the UK.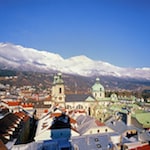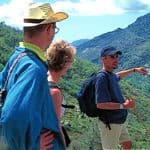 Active holidays
Europe's lakes and mountains have long been a favourite of the over-50s. There are plenty of quiet unspoilt resorts where you can explore picturesque lakeside towns and take gentle walks through flower-filled meadows. But there are also challenges for those who fancy hiking up some serious gradients, or skiing in winter.
Inghams has negotiated single and double rooms with no supplement for most of the year at charming hotels in Austria, France, Germany, Italy, Switzerland and Norway. In Austria, favourite resorts include Alpbach, Ischgl, Mayrhofen and Obergurgl. In Italy, head to Lake Como, Lake Trasimeno or pretty Limone on Lake Garda.
Solo's has a great selection of walking holidays across the globe – there are no single supplements and you get your own double room. Highlights include Hadrian's Wall and South Devon in the UK and, in Europe, Menorca, the Italian Dolomites and Montenegro.
If you love horses, you could head to the American West for a ranch holiday. You'll find luxury resort ranches that are ideal for beginners and small working ranches where experienced riders can take part in cattle drives and sleep around a campfire under the stars.
Inghams also has supplement-free ski holidays for solos if you want to spend time on the slopes, but not in a group. For group ski trips check out Friendship Travel which recommends Courmayeur in Italy and runs its own ski house parties in the French resorts of Alpe D'Huez and Serre Chevalier.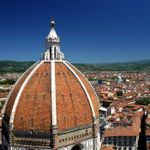 Culture holidays for over-50s
Kirker Holidays has a range of music holidays and cultural tours that are popular with singles over 50. Groups typically consist of 12 to 20 people led by an expert guide and you'll find no single supplements on selected trips.
Peter Sommer Travels offers cultural and archaeological holidays in the Mediterranean, which are popular with solos. You can sail on a traditional Turkish gulet to the Cyclades in the Greek Islands, take a Gastronomic Cruise in Turkey or cruise Italy's Amalfi Coast. Land-based tours include Sicily and Crete.
Friendship Travel has a singles-only trip to Sicily which includes some cultural tours, staying at the stylish four-star Domina Home Zagarella.
Martin Randall Travel has three singles-only cultural trips. You could discover the palaces and art collections of St Petersburg; explore Samarkand and the Silk Road cities and learn about the historical treasures of Sicily. It also runs cultural tours in the UK including a four-night Arts & Crafts in the Cotswolds tour.
The same operator has a new sister company offering affordable cultural breaks in the UK and Europe with group sizes between 20 and 30, each accompanied by an expert speaker.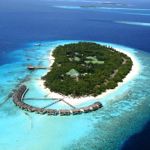 Beach holidays for single travellers
Saga Holidays has some great deals on long-stay hotels with no single supplement (for example, four weeks for the price of three). Its best-sellers include the Hotel Iberostar Royal Andalus on Spain's Costa de la Luz (the food is outstanding) and the Hotel Aguamarina in Tenerife. Saga has exclusive use of the award-winning Bel Jou on St Lucia and has all-inclusive deals at the Tamassa luxury resort in Mauritius, Kamala Beach in Thailand and Hotel Breezes Jibacoa in Cuba.
How about Barbados where the five-star Coral Reef Club has some spacious single rooms or relax at Bandos Island Resort in the Maldives where you'll have sole use of a double room with no single supplement from just £1,495. Or upgrade to your own private beach villa at Outrigger Maldives with no single supplement and free half board.
In Sri Lanka you'll find a collection of beachfront hotels with no single supplement including the Koggala Beach Hotel and Long Beach Resort in Koggala, which has one of Sri Lanka's best beaches.
Closer to home, here's a great collection of Algarve hotels with no single supplement. A number of these have great offers on longer stays. There is also an option to upgrade to all-inclusive.
Last updated: 19 April 2018