Best singles holidays for over-40s

By Cathy Winston
If you're in your 40s, it can sometimes seem like singles holidays are busy catering to younger or older travellers, between round-the-world gap year students on one hand, and pensioners on the other.
But a new generation of exciting solo trips means there's now far more choice than before, especially with singles holidays shaking off their outdated lonely hearts image. Whether you want to indulge a hobby or learn something new, choose a holiday giving back to local communities or change your own life, treat yourself with a beach break or try a detox holiday, there's some fantastic options for solo travellers over 40.
Quick links
Special interest – Wellness – Group tours – Something different – Beach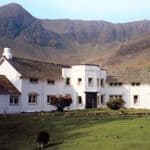 Indulge your interests
With more expert-themed trips than ever, a holiday is the perfect time to explore your interests while also seeing the world. And a focus on something you love guarantees you'll have plenty in common with your travelling companions, whatever the age range.
You could move a step closer to finishing that novel at Skyros' creative writing holidays in Greece.
There's plenty for culture and history lovers too, from archaeology with Andante Travels and Peter Sommer Travels, whose trips tend to attract 40-70-year-olds. Gourmets can learn to cook in France or the UK .
Prefer something active? Choose from walking lakes and mountains with Inghams, or winter sport on ski trips exclusively for singles with Friendship Travel as well as Inghams' new solo chalet breaks.
If you love dancing, Solos Holidays has breaks aimed at under 45s as well as options for older age groups, all for single travellers so you'll be guaranteed a dance partner.
You can combine some cultural tours with lazy days beside the pool at this singles-only holiday in Sicily, staying at the four-star Domina Home Zagarella. Most guests are aged 35 to 65.
For animal lovers, Explore's wildlife tours are hard to beat, including whale and dolphin watching in the Azores and a Brown Bear Weekend in Finland, while solo safari holidays are a wonderful way to see animals in the wild, including an unforgettable trek to spot gorillas from Rainbow Tours.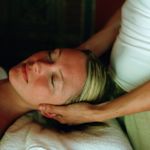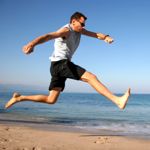 Wellness travel
If you'd rather indulge yourself than your interests, the wellness travel market ranges from spa and pampering breaks to life-changing courses as well as some healthier options.
Try an exotic location with Kamalaya retreat in Thailand or all-inclusive in St Lucia at the BodyHoliday, as well as yoga breaks anywhere from India to Morocco. Even healthy holidays can have a touch of luxury, with weight loss breaks in Spain and Italy from the healthy holiday company, as well as detox retreats in Thailand and Ibiza.
Or explore while staying fit on an active solo holiday. Headwater's solo cycling tours take some of the effort out of seeing a destination by bike, while solo female travellers will like Walking Women's walking holidays.
When it's mental and spiritual rejuvenation you're after, Skyros's short breaks focus on personal development, while Cortijo Romero in Spain offers themes such as mindfulness and stress reduction.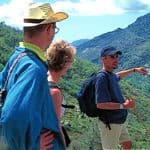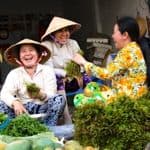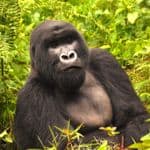 Spread your wings
Always wanted to see more of the world? Escorted group tours are a great way to venture off the beaten track or simply to more exotic destinations, with a string of companies popular with 40-something travellers.
InsideAsia Tours is ideal for South East Asia, including Vietnam, Cambodia and Burma.
Solo Travellers Group Holidays is the UK's only specialist in escorted tours for singles with a wide age range from 30s up 70s. Its range of small group tours includes European cities such as Dubrovnik, Vilnius and Krakow, along with adventure tours to destinations including Ethiopia, Georgia and Armenia and Iceland.
Intrepid Travel offers different styles of tour, covering China and America among others. For those who prefer the mix of ages, On The Go Tours is great value and sees 20-somethings up to 60-somethings on its trips. Most popular destinations include Egypt and Thailand.
Inside Japan tours can also tailor-make trips to the country, while Barefoot Travel offers a tailor-made private tour of Sri Lanka if you'd prefer to skip the planning but keep some independence.
If you fancy a budget safari in Africa, how about an overland tour with a group of 12 – 24 people. This is a great way to experience a true adventure and meet others (about 60% of passengers travel solo). This two-week East Africa Circuit, combines Kenya's Masai Mara with Mountain Gorilla trekking in the Ugandan rainforest.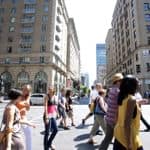 See the world differently
One of the big bonuses of solo travel is being able to choose a trip that suits you and you alone – there's everything from housesitting to informal cruises with Norwegian Cruise Lines.
Volontourism is another growing area that's great for solos; and with more experience and life skills, older travellers are particularly sought after. Hands Up Holidays matches trips to your individual expertise, so you can give something back as you see the world, while Traveleyes offers discounted rates to sighted travellers accompanying blind or visually impaired people to help them explore new countries.
Closer to home, you can help protect the country's heritage with a National Trust working holiday, including 'hand-picked' trips offering less basic accommodation.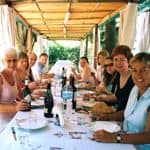 Beach holidays
Lastly, relaxing on the beach is something that suits every age, whether you prefer a relaxed week sunbathing or a more active trip trying watersports. Solo travel specialists ensure that you can skip single supplements and choose whether you'd prefer privacy or meeting new people too.
Friendship Travel's gulet cruises around the Greek islands are aimed at 35-65-year-olds, while the Club Solos trips in Greece from Solos Holidays have options for 25-45 and 30-59, as well as over-45s and all ages, all exclusively for singles.
For sun, sand and sea, Mercury Holidays has a huge range of hotels for solos, from the Algarve to Sri Lanka as well as winter sun options.
Or luxuriate in the beautiful Maldives, enjoy the year-round sun of the Canary Islands in Tenerife's Villa Cortes or Lanzarote at Hotel Volcan, both five-star, along with Italian elegance at Hotel Hermitage in Italy's unspoiled south with Citalia.
Last updated: 28 March 2018