Best singles holidays for over-40s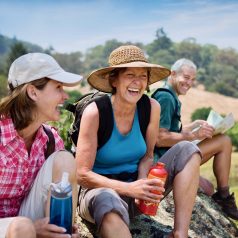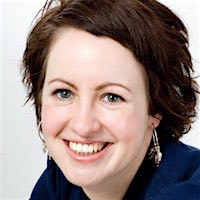 By Cathy Winston, Editor
If you're in your forties, it can seem like singles holidays are for younger or older travellers, focused on gap-year students on one hand, and pensioners on the other.
But an exciting new generation of solo trips means there's now far more choice than before, with singles holidays shaking off their outdated "lonely hearts" image. Whether you want to indulge a passion, laze on a beach or experience a life overhaul, there are some fantastic options for solo travellers over 40.
Some trips may be affected by the pandemic. Follow the links below for details of dates, prices and booking policies.

* Save up to 40% on singles holidays. Enter your email address below and click "Subscribe" to receive my free deals newsletter. You can unsubscribe at any time. View the latest newsletter.
Quick links
Special interest – Wellness – Group tours – Something different – Beach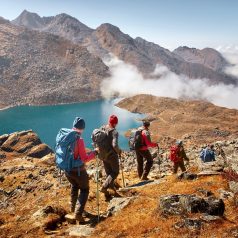 Indulge your interests
A holiday is the perfect time to explore your interests while seeing the world. And a focus on something you love guarantees you'll have plenty in common with your travelling companions, whatever the age range.
If you're a foodie, check out the cookery courses in Italy run by Flavours Holidays. You'll be in a small group staying at a lovely villa with a private pool, and you'll get your own room with no single supplement. Friendly hands-on tuition, trips to local markets and restaurants, and all your meals, are included.
You could move a step closer to finishing that novel at these creative writing holidays in Greece.
Or step back into the past on an archaeology tour with Peter Sommer Travels, whose trips tend to attract people aged 40 to 70.
Prefer something active? You could try one of these walking lakes and mountains trips with Inghams. If you love skiing, join a ski trip for singles with Friendship Travel, or head off alone on one of these new solo chalet breaks.
Maybe you're into riding? Head to the wide open spaces of the US or Canada for a ranch holiday. There are many great deals for single travellers and a range of options from resort ranches such as White Stallion Ranch in Arizona to small working ranches such as Silver Spur Ranch in Idaho, where you can take part in cattle drives and sleep in a swag under the stars.
Take Me To Africa specialises in small-group tours, including South Africa and Namibia. The typical age range is 30-60 and some trips have the option of same-sex room shares.
Or discover the unique wildlife of Madagascar with one of the small group tours in Madagascar from Rainbow Tours, not least the island's famous lemurs.
Wellness travel
If you'd rather indulge yourself, the wellness travel market ranges from spa and pampering breaks to life-changing courses.
Try an exotic location with the Absolute Sanctuary Detox retreat in Koh Samui, Thailand, or all-inclusive spa and activities in St Lucia at BodyHoliday, not to mention yoga holidays anywhere from Thailand to Morocco.
Even healthy holidays can have a touch of luxury, with weight loss holidays  in Spain and Italy from The Healthy Holiday Company, as well as detox retreats in Thailand and Ibiza.
When it's mental and spiritual rejuvenation you're after, the personal development courses at Cortijo Romero in Spain offers themes such as mindfulness and stress reduction.
Group tours
Always wanted to see more of the world? Escorted group tours are a great way to venture off the beaten track or simply to more exotic destinations, with a string of companies popular with travellers in their 40s.
Wendy Wu Tours has a range of small-group tours to China exclusively for solo travellers. The typical age range is 45-65 and you're guaranteed a room to yourself.
Regent Holidays has a great selection of holidays to Iceland that are popular with singles too. This five-day Land of the Northern Lights tour is one of its most popular, though seasoned walkers will be tempted by this trekking holiday in summer along the famed Laugavegur trail to the Thorsmork glacier valley.
I love these small-group Local Lives tours in remote regions of Scandinavia. As well as enjoying the pristine beauty of Arctic Sweden or Norway's Senja Island, you'll spend time with local people to learn about foraging, fishing, the Northern Lights and traditional Sami culture. Each tour has slots for solos with no single supplement.
For those who prefer a mix of ages, On The Go Tours is great value and sees 20-somethings up to 60-somethings on its trips (though most are in the 40 to 60 band). Most popular destinations include Egypt and Turkey, where highlights include the Blue Mosque in Istanbul, the Roman treasures of Ephesus, the WWI battlefields of Gallipoli and the unworldly rock formations of Cappadoccia.
InsideJapan Tours offers tailor-make trips, including self-guided adventures through Japan, while Barefoot Travel offers a tailor-made private tour of Sri Lanka if you'd prefer to skip the planning but keep some independence.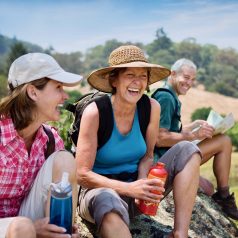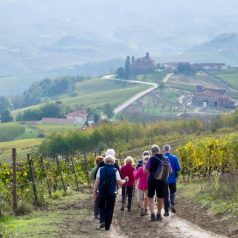 See the world differently
One of the big bonuses of solo travel is being able to choose a trip that suits you and you alone – there's everything from housesitting to discounted cruises with special deals for solo travellers.
Remind yourself of the less visited areas on your own doorstep, for example, with a small ship cruise along Scotland's west coast and islands with St Hilda Sea Adventures
If you want to challenge yourself physically in a pristine part of the world barely touched by modern life, head to the mountains of Kyrgyzstan and join a small group tour, exploring on foot or horse.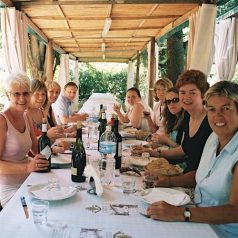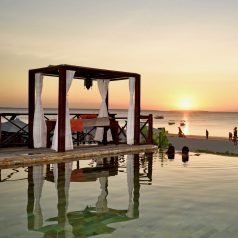 Beach holidays
Who can resist the lure of the beach, whether you prefer a relaxed week sunbathing or a more active trip trying watersports? Solo travel specialists allow you to avoid single supplements and choose whether you'd prefer privacy or meeting new people.
Friendship Travel's gulet cruises along the coast of Turkey are aimed at 35 to 65-year-olds, while the ClubSolos trips in Greece from Solos Holidays has breaks aimed at 30 to 50-year-olds so you'll be guaranteed to know approximately what age your fellow travellers will be, as well as other options for all ages, and all exclusively for single travellers.
The same operator has group trips to Jamaica staying at the five-star all-inclusive Ocean Eden Bay, an adults-only resort in Montego Bay.
Mercury Holidays has a wide range of hotels for solos, from the Algarve to Sri Lanka including many hotels with no single supplement, while the Mistral Hotel in Crete is solely for solo travellers.
Or luxuriate in the beautiful Maldives at the idyllic Bandos Island Resort, which has special deals for solo travellers.
* Also see my pick of the best holidays for solo women and holidays for solo men.
Be first to get deals on singles holidays
* Save up to 40% on singles holidays. Enter your email address below and click "Subscribe" to receive my free deals newsletter. You can unsubscribe at any time. View the latest newsletter.