Best singles holidays for meeting people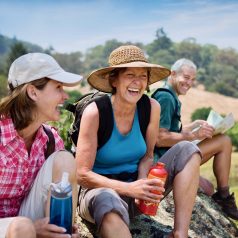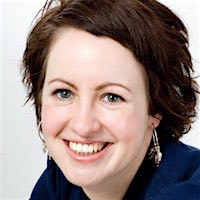 By Cathy Winston, Editor
When booking a singles holiday, one of the things people worry about is being alone. However much you enjoy your own company, the thought of a whole trip with nobody to speak to doesn't appeal to many of us.
While all the holidays on this page are perfect for solo travellers, they can also be a way to make new friends. Typically, small group tours, activity holidays and house party hotels are the best ways to meet new people. None are explicitly sold as dating holidays – just an easy and friendly environment to be sociable.
Quick links
House parties – Group trips – Specialists – Activity holidays – Room shares – Eating together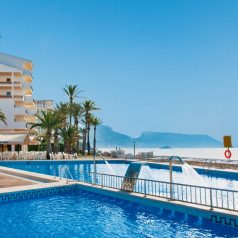 House parties
If you want a ready-made set of travel companions, you can join a solo-friendly house party holiday. The whole property will be taken over by your group so you can get to know the other guests without any pressure.
Singles-only Friendship Travel has house parties in Rhodes as well as gulet cruises around Turkey and some of the smaller Greek islands. The company also has the singles-only Forever Hotel in Turkey and a great range of Christmas and New Year breaks. The typical age range of guests is 35 to 65.
Solos Holidays operates its own ClubSolos hotels in the Med – small, friendly, modestly priced accommodation close to beaches, bars and restaurants, where all the guests are travelling solo. Its portfolio includes Villa Maistrali on stylish Santorini and the family-run Iraklis Apartments on Crete.
The same company recently introduced singles-only group holidays at a small friendly hotel on the beach in Antigua.
On the Greek island of Crete, the Mistral Hotel is exclusively for singles with a house party atmosphere, double rooms for single use with no supplement, two pools and on-site massages.
Or try a floating house party. The luxury barge holidays from European Waterways have a maximum of 20 passengers, with everyone eating and exploring together, while off the coast of Scotland there are never more than eight aboard the St Hilda Sea Adventures cruises, where you'll quickly feel like old friends.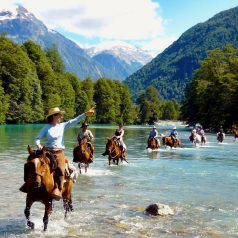 Join a group trip
One of the best ways to meet new people is to join a group trip. These days you'll find tours aimed at over-50s as well as under-30s, small groups or larger tours, and most destinations you can think of.
So before you book, it's worth checking which one is going to suit you best – my six questions to ask are a good starting point.
If you're new to solo travel or group tours, you needn't commit to weeks away. You could take a short break to Iceland, including a five-day Land of the Northern Lights group tour. The singles-only specialist Just You runs escorted tours to Italy of 5-8 days.
Solos Holidays has fully-escorted city breaks exclusively for singles including three nights in Rome,  three nights in Istanbul and four nights in New York City.
The upmarket tour specialist Cox & Kings has trips that are exclusively for single travellers with destinations such as India, Costa Rica and Peru.
Friendship Travel has group singles holidays at a four-star hotel in Paphos, Cyprus in winter and spring, while Saga has short-haul singles-only tours exclusively for over-50s, including Spain, the wine regions of Portugal and the Greek Islands.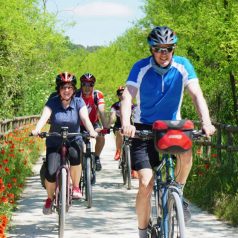 Specialist group tours
The best group tours are often those run by specialist tour operators – they use experienced guides and make sure that nobody feels left out.
On the Go Tours are great for those who want a mix of ages and nationalities. See its exciting range of small-group tours in Egypt, for example. Wendy Wu Tours specialises in Asia and has some wonderful small group tours of Japan.
Just You has also launched women-only solo tours including a tour of Tuscany, a cruise in Croatia and a beach break on Spain's Costa de la Luz, plus walking holidays in Spain and Italy.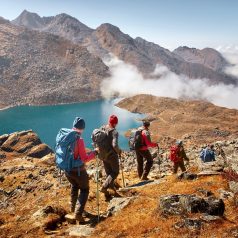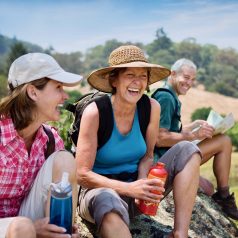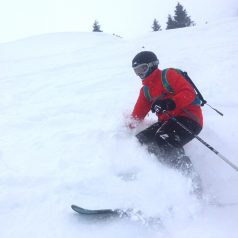 Try an activity holiday
An easy way to strike up a new friendship is finding something you've got in common.
Do you love food and walking in the countryside? Hedonistic Hiking specialises in Italy with graded walks, gourmet dining, fine wines and small sociable groups.
Try one of the classical music breaks from Kirker Holidays, Martin Randall Travel's literature and culture themed tours, or Peter Sommer's archaeological holidays in Turkey, Greece and Italy.
If an active break is what you want, there's everything from walking to mountain climbing and most options in between. Check out these UK walking holidays along with options around the world. For some serious hiking, try this trekking holiday in Iceland.
Not to mention golf holidays for singles, yoga and skiing.
You could join a wildlife tour, whether you fancy the cloud forests of Costa Rica or an encounter with mountain gorillas in the forests of Uganda. You can track down lemurs on a Wildlife Discovery Tour of Madagascar.
Or get into the saddle at one of the USA's working ranches plus the chance to enjoy a more luxurious approach to riding at a resort ranch.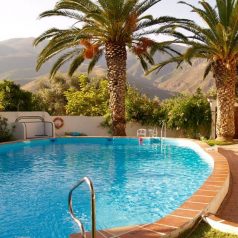 Share a room
If a whole hotel full of guests doesn't appeal, there's always the option of sharing a room to make your first connection – something which is usually an option on group tours as well.
But it's also an ideal compromise if you'd rather be free to plan your own days but still fancy a ready-made starting point when you do want to get chatting.
You'll normally find yourself paired up with another single (of the same gender) on a personal development holiday. Cortijo Romero's week-long courses in Spain include mindfulness, tai chi and dance among other options, while destination yoga promises to find someone to share with if you choose.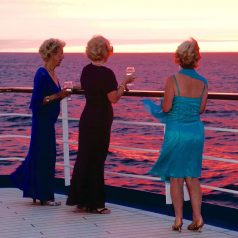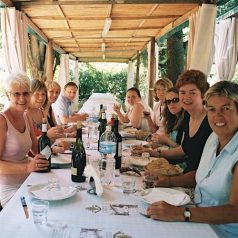 Eating together
One of the biggest things that puts people off solo travel is the thought of eating alone. But whether you want to fly and flop on a beach or explore further, you'll find more communal dining for singles, whatever your travel style. In fact, most group tours will involve dining around a single large table.
And mealtimes are often at the heart of holiday retreats, whether that's a luxurious spa or a creative writing break in Greece.
They're certainly at the heart of cruising. Fred. Olsen's cruises pair solo travellers together for dinner while Norwegian Epic's Studio lounge is for singles only so you can get to know fellow cruisers, along with flexible dining so you're not stuck at the same table for every meal.
Check out our tips on where to holiday after a divorce or break up.
Save on your next singles holiday
* Save up to 40% on singles holidays. Enter your email address below and click "Subscribe" to receive my free deals newsletter. You can unsubscribe at any time. View the latest newsletter.
Last updated: 24 May 2022