Best short-haul holidays for singles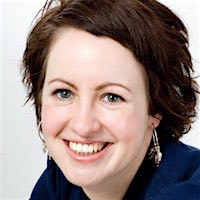 By Cathy Winston, Editor
Whether you're a seasoned single traveller looking for another getaway or new to solo travel and spreading your wings beyond the UK, you'll find plenty of options within four hours flying time from the UK.
From city breaks to active adventures, winter sun and ski, I've selected the best short-haul holidays for singles.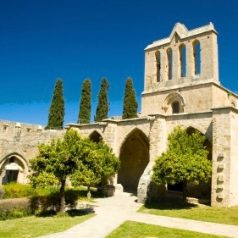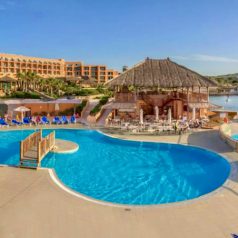 Choose your destination
City breaks can be a great choice for solo travellers, with plenty of attractions for different interests and accommodation for all budgets. If you're looking to meet other people travelling alone, walking tours can be a great place to start, along with a growing variety of experiences run by locals, from mini tours to dining options. See my guide to the best city breaks for singles.
If you'd rather find a beach to flop on, check out companies offering no single supplements on their hotels. Mercury Holidays has winter sun deals in Malta and Cyprus as well as a string of hotels in Portugal's Algarve, which are ideal for almost guaranteed sun. Check out my page on beach holidays for singles.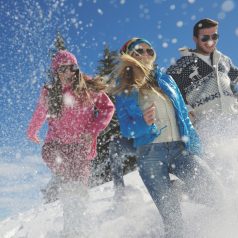 When to go
Most solo travellers benefit from the flexibility to travel outside peak seasons. During shoulder season (May/June and September/October in Europe), you'll often find operators waiving single supplements outside of school holidays.
While the weather is usually improving, you won't find the kind of crowds that hit the top tourist centres at peak times, and you'll miss the scorching temperatures of July and August.
The same goes for winter sports: ski prices will drop outside the big Christmas and half-term peaks. Travel early or late and Scandinavia is a good bet for the first snow, as well as a better chance of good skiing in April, not to mention a string of solos-only breaks during the quieter periods in the Alps. Friendship Travel runs solos-only skiing and snowboarding holidays
If you're planning an active holiday, skipping the summer heat is usually a good plan – some of Portugal's best surf comes in autumn and spring, for example, while late spring and early summer is one of the best times to hike Morocco's peaks. Ramblers Walking Holidays has no single supplement on a variety of trips across the UK and Europe. See my guide to the best active holidays for singles.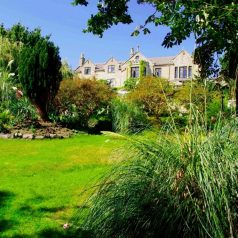 What type of accommodation?
While solo travellers were once hit with both single supplements and the most cramped little rooms in the whole hotel, the options these days are much improved.
How about checking into a house party-style hotel exclusively for single travellers? Solos Holidays has a range of trips to the Greek Islands, while  Friendship Travel has options in Turkey.
Or there are even hotels solely for single travellers. The Mistral Hotel on Crete attracts guests aged from 20s to 70s, with various activities as well as the chance to enjoy the pool and beach. And the 19-room Forever Hotel near Oludeniz in Turkey is exclusively for singles.
What type of trip?
You'll discover as many types of singles holiday as there are single travellers: would you prefer a group tour for solos only or to travel completely independently? Then there are cruises, specialist interest trips, spa and wellness breaks and sporting holidays to try.
The singles-only specialist Just You has a wonderful collection of escorted tours to Italy.
Look to Spain, Portugal, France and Greece with tours for over-50s from Saga Holidays, such as this Taste of the Douro Valley, while Regent Holidays runs small group tours in Iceland, and On The Go Tours are also popular with solos.
Pursuing one of your interests makes a great basis for a solo holiday: you'll have something in common with your fellow travellers as well as indulging your own passion. Try one of the creative writing holidays in Greece at the Skryos Centre or personal development at Cortijo Romero in Spain. Find more singles holidays in Spain.
Delight a love of classic music with Kirker Holidays or explore art, architecture, literature and more across Europe with Martin Randall Travel.
How about these yoga retreats in Morocco, the Costa del Sol and Ibiza with The Healthy Holiday Company.
There's plenty of variety away from land, too. Cruise the Mediterranean on a small gulet on a specialist archaeology and ancient history tour with Peter Sommer Travels, or join a singles-only gulet cruise around the Aegean.
You could indulge your gourmet side on the canals of Europe with European Waterways or soak up the scenery of Scotland's islands with St Hilda Sea Adventures. For more Mediterranean and Baltic cruises, check out the solo-friendly sailings from Norwegian Cruise Lines and Saga Travel as well.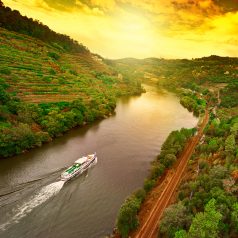 Save on your next singles holiday
* Save up to 40% on singles holidays. Enter your email address below and click "Subscribe" to receive my free deals newsletter. You can unsubscribe at any time. View the latest newsletter.
Last updated: 10 February 2022