Recommended company: Trustedhousesitters.com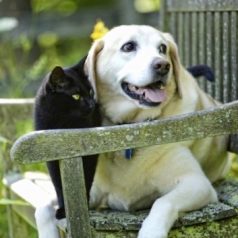 Trustedhousesitters.com says
There are millions of pet owners who, when they go away on holiday, prefer a reliable pet sitter and home minder to move in while they are away.
ideal for solos
no money changes hands
wide choice of destinations
We connect animal lovers with pet owners in a win-win arrangement – peace of mind for the owner and a fulfilling home away from home experience for the sitter, from one or two nights to several months, even a year.
House-sitting is a fast growing trend and offers solo travellers, as well as couples, the chance to enjoy a break, living as one of the local community whilst caring for the owner's pets, home and garden. It's a great way to get under the skin of a place.
House sitting opportunities on our books span the globe with a particularly high number in the UK, France, Australia, New Zealand, Canada and the USA.
If you are interested in being a sitter, you pay a monthly fee of £5.99 for which you receive a daily update of sitting opportunities worldwide. You create your own online profile which home owners can review, and no other money changes hands.
Find out more about how we work and check out our blog for inspiration.
Note: All the travel companies featured on this site are personally recommended by our editors. Companies pay us a flat annual fee, which funds the upkeep of our site, so we can keep it current and reliable. See more about how we work.
Copyright © 2022, 101 Holidays Ltd