Beach holidays for singles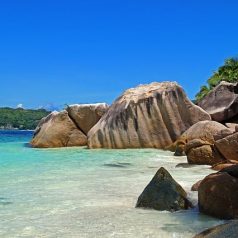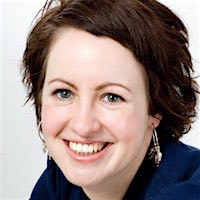 By Cathy Winston, Editor
From the pristine white sand of a tropical island to the gentle waves of the Mediterranean, it's hard to beat a beach holiday. And just because you're travelling solo doesn't mean you have to miss out.
There's now a huge choice in beach holidays for singles, whether you want to travel alone or meet up with a group of other solos. Many have no single supplement. Some are aimed at single parents and kids.
Here's my pick of the best beach holidays for single travellers. Some trips may be affected by Covid-19. Click the links below for details of prices, dates and rebooking policies.

* Save up to 40% on singles holidays. Enter your email address below and click "Subscribe" to receive my free deals newsletter. You can unsubscribe at any time. View the latest newsletter.
Quick links
Singles-only – Short haul – Tropical islands – Single parents – Long haul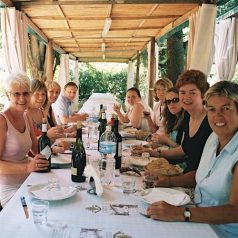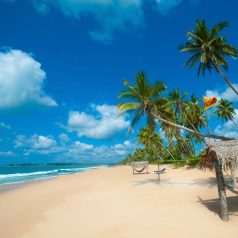 Singles-only beach holidays
It's easier than ever to avoid single supplements, with many hotels catering for solo travellers. But if you'd prefer to avoid couples and groups entirely, consider a singles-only beach break.
If you want winter sun, you can join a group of solos at this adults-only four-star beach hotel in Fuerteventura.
The singles-only Mistral Hotel in Crete provides a house party atmosphere with no room supplements, along with two pools, a wellness centre and local excursions. In the same vein, Friendship Travel has exclusive use of the 19-room Forever Hotel in Turkey.
Solos Holidays has trips to Greece including Halkidiki and Skiathos, as well as its own hand-picked ClubSolos hotels on Crete, Corfu and Santorini. These small friendly hotels are good value with a house-party atmosphere. The same company also runs singles-only holidays to a small friendly hotel in Antigua.
And Travel One offers house parties at beach hotels in Calpe on the Costa Blanca, Ibiza, and Lanzarote in the Canary Islands. Find out more including the latest offers.
Friendship Travel started by offering holidays in Turkey and has a range of house party hotels in Fethiye and Olu Deniz. It also has some wonderful gulet cruises on the Turquoise coast of Turkey. Note: Turkey is currently on the Red List.
Short-haul beach breaks
A few hours on a plane leaves you spoiled for choice for short-haul holidays that are perfect for solo travellers. Check out the winter sun deals from Mercury Holidays which include Malta and Cyprus.
Friendship Travel has singles holidays in Agadir on the coast of Morocco.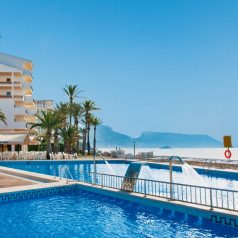 Long-stay beach holidays for singles
If you've time to spare, there are some great discounts for anyone staying longer than a fortnight.
In the Algarve, Mercury Holidays offers a third week free when you book two with a dozen different hotels to choose from, as well as all-inclusive options. Try the Baia Crystal Beach overlooking the sands on one of the quietest stretches of coast, with a shuttle bus to Carvoeiro and a table in the restaurant exclusively for solo guests.
For over-50s, Saga Holidays has four weeks for the price of three at various hotels worldwide, many with no single supplement. Try the Costa de la Luz on Spain's Atlantic coast, where the Hotel Iberostar Royal Andalus is right on La Barossa Beach, or head to luxurious Mauritius, Kamala Beach on the Thai island of Phuket or the award-winning Bel Jou on St Lucia.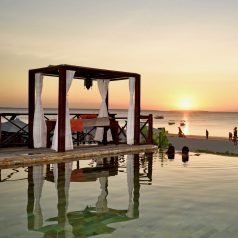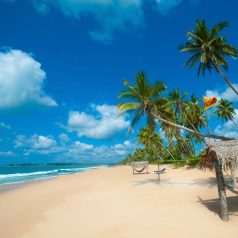 Tropical beaches
Cast your sights beyond Europe and you'll get far more from your beach holiday than just a tan – from wellness and activity holidays to diving, sightseeing and wildlife safaris.
BodyHoliday in St Lucia has an incredible all-inclusive offering for singles. With supplement-free rooms throughout the year, you get a daily spa treatment, activities such as waterskiing and scuba diving, bikes to hire, yoga, plus all meals in three restaurants.
Don't assume the Indian Ocean is just for honeymooning couples. The idyllic Maldives are perfect for diving and laid-back luxury, with exclusive single rates through Barefoot Traveller at the Bandos Island Resort, a short speedboat ride from Male.
Or discover the beachfront hotels with no single supplement in Sri Lanka, some with an all-inclusive option from Mercury Holidays.
Look east, and Thailand is renowned for its beautiful beaches. On The Go Tours has a string of itineraries stopping at some of its many glorious stretches of white sand – how about Bangkok Beach & Beyond or Bangkok to Koh Samui, with four nights on the island.
You could also combine the beaches of Koh Samui with a yoga or detox break at Absolute Sanctuary for a healthy holiday on the beach.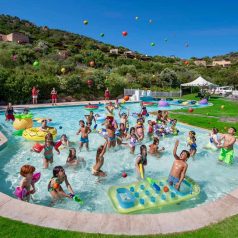 Single parent beach holidays
If you're travelling solo with kids, a beach holiday is easily one of the best ways to keep children entertained, while kids' clubs offer the chance of some "me time" as well.
Single Parents on Holiday offers upmarket hosted group holidays. One of its popular hotels is the all-inclusive Iberostar Creta Panorama & Mare.
Last updated: 11 August 2021