Recommended tour operator: Andante Travels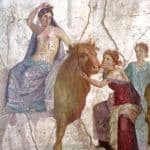 Andante Travels says
In the hands of our experts, archaeology and ancient history combine to retell the stories of the past.
expert-guided groups
popular with solos
wide choice of destinations
Join one of our small accompanied groups and you will not only gain a unique understanding of some of the world's most fascinating ancient sites and sights but also enjoy the company of like-minded travellers with an interest in archaeology and history.
Our trips are especially popular with solo travellers and the single rooms tend to sell out first so early booking is advised – on most of our holidays, we have managed to keep the single room supplement to a minimum (usually between 10% – 15% of the cost for someone sharing a room).
Our unique itineraries will take you as far afield as Easter Island and as close to home as Cornwall and Orkney – and many points in between.
If this is your first archaeological holiday, you can try one of our three-day tester weekends in Wessex, including a private visit to Stonehenge, or this four day trip to Rome, accompanied by Prof. Mary Beard.
The one-week Pompeii, Herculaneum and Classical Campania holiday is particularly popular, accompanied by specialists in Roman archaeology and ancient history.
Find out about the Maya in Belize and Guatemala, Chile's Atacama Desert and the Moai statues of Easter Island and the astonishing history of Mongolia.
These are just a few examples of our inspiring and stimulating holidays.
Take a look at the full range of our archaeological tours worldwide, including Christmas and New Year departures, and more detailed information on our holidays.
« Return to homepage
Copyright © 2017, 101 Holidays Ltd