Advice for women travelling solo in South East Asia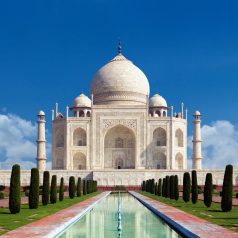 By Anna Power
The idea of solo travel can be a daunting one, especially as a female if it is your first time travelling. This guide sets out some helpful advice with tips for both before and when you are on the road.
Is the region dangerous?
Thanks largely to media hype, many people perceive South East Asia to be a dangerous place to travel, associating it with drugs and prostitution. Although we women perhaps need to be a little more astute than male travellers, South East Asia is an excellent place for solo travel for females.
In most countries in the region, the predominant religion is Buddhism, which teaches followers to be peaceful, kind and generous. Do be respectful however, and dress accordingly. You probably wouldn't go shopping in a bikini top in your home town – it is no more appropriate in South East Asia, even if the climate is hotter. Also you will need to have your shoulders and knees covered when visiting temples.
You may receive unwanted male attention. Mostly, this is meant as a compliment, but understandably such behaviour can feel intimidating. In particular, blonde hair in Asia is admired and can consequently attract staring, and even requests for photos.
Be mindful that bag snatching is a problem in many cities in Asia. I have had my own bag snatched in Bangkok, my friend had hers snatched in Kuala Lumpar and in Bangkok there are signs up at every Skytrain station warning passengers about bag theft. Be careful of your drink – there are many reports of spiking in party areas, particularly in beach resorts. In 2012, two Canadian sisters died after their cocktails were spiked in Phi Phi. Such incidents are very rare, but it's a good idea to be aware of the potential danger.
Where to stay
It is sensible and reassuring to book your first couple of nights accommodation, but it's a good idea to stay flexible after that. The reviews on TripAdvisor can be helpful but – as you would anywhere – take them with a pinch of salt.
Couch surfing is a popular and cheap form of accommodation – possibly one for a female solo traveller to avoid but you can check your hosts references and see previous guests' experiences.
Many hotels, guest houses and B&Bs in Asia ask to hold a copy of your passport for 24 hours – this has happened to me many times. It's best to take along photocopies of your passport and leave one of those with the hotel instead. Also have a padlock on your bag to keep your possessions safe.
Things to do
Whilst you will probably wish to see the main tourist attractions, expatriate blogs can be a great way to discover hidden treasures of a city or places you had not considered – expat forum lists popular bloggers in each Asian city.
Consider whether joining a group tour would make you feel safer in certain cities or if the planned activities and dining arrangements would leave you feeling stifled.
Passports and visas
Do research the visa and passport requirements of each country – Asian visas tend to use an entire passport page and most countries require a certain number of blank pages in your passport. Thailand also requires you carry a passport with you at all times (although it can be a copy, as I know from personal experience).
Technology
Download apps for your smart phone such as City Maps 2 Go or Triposo which include offline maps and travel advice – invaluable for when you're without wifi.
Social media such as Twitter or Instagram can be a great way of discovering new places, making friends and keeping up to date with current affairs that are important to be aware of – Twitter was an invaluable resource of areas to avoid following the recent protests in Bangkok. Keeping your own social media channels updated is also a great way of letting friends and family know that you are safe.
Save on your next singles holiday
* Save up to 40% on singles holidays. Enter your email address below and click "Subscribe" to receive my free deals newsletter. You can unsubscribe at any time. View the latest newsletter.
* Anna Power is a British expat and freelance writer living in Bangkok. She has travelled extensively in Thailand, Malaysia, Vietnam and Laos and is the author of www.bangkokgirlblog.com