Active holidays for single travellers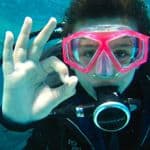 By Cathy Winston
Tempting though it is to spend your holiday lying on a beach, it's also a great time to indulge an active hobby, try something entirely new or discover a destination on foot or cycle.
From yoga to trekking, diving to riding holidays, here are some of the best active holidays for singles.
Walking and trekking
Whether you prefer a gentle amble through the scenery or something more strenuous, walking is a great way to see the world, and meet like-minded people. Start in the UK with Ramblers Worldwide, including their own country house hotel in the Lake District, and no single supplement on a string of walking breaks.
Or Solos Holidays has walks across the UK and throughout Europe which are exclusively for singles. For mountain views, Inghams' Lakes and Mountains holidays have no single supplements and some gorgeous Alpine countryside to discover.
If you enjoy the idea of exploring in an escorted group, Explore's food and wine walking holiday in Spain and Portugal has just the right combination of effort and reward, with wine tastings and foodie treats.
And On The Go Tours is popular with solo travellers too, with no compulsory single supplement on many tours. The Trek Petra tour takes you along the Jordan Trail, six days of trekking from Dana Nature Reserve to the ancient city, camping Bedouin style along the way.
For another adventurous trek, head into the jungle rather than the clouds, with gorilla trekking trips. Rainbow Tours takes small groups into the forests of Uganda.
A great way to see Africa is an overland tour in a group of between 12 and 24 people travelling together in a truck. There's a mix of hotels and tented camps and Tucan Travel says 60% of its clients travel alone. Along with popular safari style trips such as the 10-day Mara and Serengeti safari, there are also treks to Kilimanjaro including the eight day Marangu route.
Riding and cycling
If you'd rather not explore on foot, a riding holiday is a perfect compromise – whether you choose a horse or a bike.
Cyclists can choose gentler trips, mountain bike holidays and most options in between with Saddle Skedaddle including UK cycle holidays, as well as long-haul routes.
Explore has a week-long cycling holiday from Lisbon to the Algarve. Travelling around 50 km per day, the itinerary includes the Vicentine Coast Natural Park and Cabo Sao Vicente. Bikes are provided.
Horse lovers should head to the American West for a ranch holiday. You'll find great deals for single travellers and a wide range of options from resort ranches such as White Stallion Ranch in Arizona to small working ranches such as Silver Spur Ranch in Idaho, where experienced riders can take part in cattle drives and sleep around a campfire under the stars.

Skiing for singles
More companies are realising that not everyone wants to ski in large groups, with a growing number of holidays aimed at solo skiiers. Inghams ski holidays with no single supplement have proved so popular they're adding more, with options in Lapland as well as the Alps.
Singles specialist Friendship Travel offers exclusive ski house parties for more experienced skiers at Chalet Maya in Alpe D'Huez and Chalet Refuge in Serre Chevalier.
Kids needn't stop you joining the fun on the slopes either. Single Parents on Holiday has breaks in Obertauern aimed at single parents travelling with kids, as well as holidays in Kitzbühel if your children aren't accompanying you or have left home.
Or try your hand at cross country skiing, as well as dog sledding, on a trip to see the Northern Lights with Solo Travellers which specialises in group tours for single travellers.
Active breaks
Whether it's a new interest, a wish to shape up or you're looking to improve your skills, there are plenty of breaks focused on a single sport or activity as well.
Choose from a string of different fitness holiday ideas from the healthy holiday company, including the chance to tailor your own week from various fitness classes in Madeira, a health and fitness resort in Fuerteventura or more adventurous itineraries including hiking, mountain biking, surfing and trail running.
Yoga fans can choose from Italy to India, as well as Spain and Morocco for a singles-friendly break from destination yoga. Or combine yoga with skiing in the Italian Dolomites.
Or tee off with the golf holidays from singles specialist Solos Holidays, including UK weekends and one-week holidays around the Mediterranean.
Save on your next singles holiday
Last updated: 12 June 2018