About this site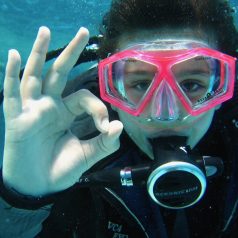 Welcome to the first independent online guide to singles holidays in the UK. By exploring this website, you'll find 101 great ideas for solo trips at home and abroad, and lots of useful advice from expert travel journalists. Find out more about our editor Cathy Winston.
101 Singles Holidays is the latest specialist site from 101 Holidays, which 4 million people use each year to research destinations, deals and holiday ideas. See our full editorial team.
We found that so many of our users were asking us about solo travel that we decided to launch a specialist site dedicated only to people travelling alone. And what an amazing selection of ideas we've found for you. Start searching here.
Singles vs. solos
We know that not everyone who travels alone is single. Many choose to travel by themselves, even if they are married or in a long-term relationship. And the vast majority of our users are not looking for some kind of speed dating service.
What they do want is a relaxing good-value holiday where they won't be forced to pay extortionate single supplements. They might also like to meet like-minded people, but that's rarely the primary aim.
You can search for different types of holidays on our homepage – perhaps you are interested in adventure or culture, rather than a beach break. And on each page where we describe the holidays, we also indicate the benefits for solo travellers – special departure dates, no single supplements, room shares, and so on.
As with our other websites, each of the holidays we recommend has been personally selected by our editor. The companies we recommend pay us an annual fee to cover the cost of maintaining and improving our websites. Read more about how we work and see a selection of our media coverage and awards.
If you would like to help us spread the word about 101 Holidays, please mention us on Facebook or Twitter, or link to us from our website. Thank you!