8 reasons NOT to go on a singles holiday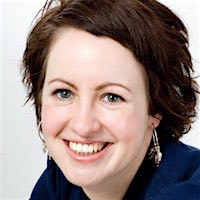 By Cathy Winston, Editor
The freedom to go where you want, when you want. The experience of seeing a destination you've always dreamed about. The chance to make unforgettable memories.
Travelling solo is a fantastic experience. But for everyone who's a convert to singles holidays, there's someone whose worries are holding them back from booking a trip alone.
It's not surprising that people feel nervous. From fears about safety and cost to anxieties about loneliness, or just not knowing where to start, there are plenty of reasons to deter potential single travellers.
But while it's easy to stay in that comfort zone, those doubts are a great reminder that you're taking a few chances and trying something new. If you're still not sure about a solo holiday, here are eight reasons NOT to go – and how to overcome your fears.
Reason 1: It's not safe
Reality: This is understandably one of the biggest concerns for solo travellers, especially women. But there's no reason to let it stop you – almost a third of women travelling alone said they had more confidence on their return, with nearly half feeling more independent as a result, according to a TripAdvisor study.
If you're new to singles holidays or you're planning a destination that's further off the beaten track, consider joining a group. Companies like On the Go Tours run small group tours across South America and Asia, while for the over-50s, Saga Holidays offers singles-only tours.
But if you'd rather go it alone, some advance planning combined with the right attitude can be all you need. Consider destinations where you'll feel less noticeable on your own, book accommodation for the first night at least and arrange transport so you don't arrive too late. If the only flight option lands after dark, reserve a transfer from the airport.
Getting as much background information as you can will help too, whether that's from guidebooks, forums for solo travellers or by asking your hotel or hostel for tips. If you're a woman travelling alone, there are more tips here.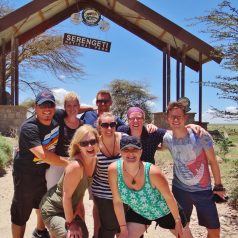 Reason 2: I'll get lonely
Reality: A fear of loneliness is one of the top three reasons given for people deciding against a solo trip. But having some time to yourself can actually turn out to be one of the best parts of a holiday alone, letting you plan your day exactly as you'd like.
Whether it's relaxing on a lounger with the books you've been meaning to read for ages, meandering around a museum or spending hours discovering an ancient site, it's easy to fill the hours and discover a love of your own company at the same time.
Of course, feeling lonely doesn't necessarily stem from being alone. If you're considering a group trip, do some research into your potential companions. How many are there in the group? Smaller groups can be easier to get to know, larger groups could mean more travellers on your wave-length. Check how many are usually travelling solo, what age groups and the normal male/female split.
Age and gender aren't a guarantee you'll always have something in common, so consider a trip focusing on an interest or hobby – classical music with Kirker Holidays for example, art and culture with Martin Randall Travel or archaeological or foodie breaks with Peter Sommer Travels.
Sticking to options exclusively for single travellers, such as Friendship Travel and Solos Holidays guarantees you'll all be in a similar situation too.
Reason 3: I don't know if I'll enjoy it
Reality: The spectre of deciding you've made a mistake on day one of a trip is enough to put anyone off. So why not start small?
There's no reason to commit to weeks away if you're not sure. Weekend breaks are a great way to test the waters of singles holidays, or stick with a UK holiday – that way, you're not stuck miles from home wishing the time away. Chances are you'll soon be planning a longer trip.
Martin Randall Travel runs music and history weekends, while Skyros offers personal development weekends. For something more active, try Ramblers Walking Holidays.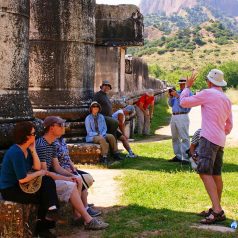 Reason 4: I don't know where to start
Reality: It can be overwhelming when all the planning falls into your hands, especially with more choice than ever for single travellers. But whether you want to relax by the sea, explore a new culture or head off for a city break, it also means you can find the best of both worlds.
Try a tailor-made trip or a self-guided holiday, so someone else sorts out the details but you get to explore on your own terms. For example Barefoot Traveller offers private tours of Sri Lanka.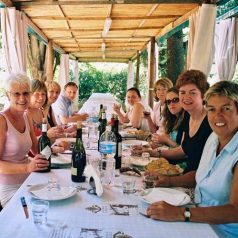 Reason 5: It costs too much
Reality: Singles holidays have a reputation for being expensive, and added single supplements can certainly inflate the final price. In fact, while 'fear' was given as the biggest reason for not booking a solo trip in one survey, more than half were afraid of the cost compared to around a third whose top worry was safety.
Fortunately things are changing. Tour operators and hotels are realising that enormous single supplements are only putting off potential solo travellers, and just a quick look at this site will give plenty of inspiration with no extra costs, from cruises to boutique hotels with deals for solo travellers and long-haul all-inclusives from companies like Tropical Sky, while solos-only tours from operators such as Cox & Kings ensures a touch of luxury without paying a hefty supplement.
There's also some great bargain accommodation which is perfect for singles. Mercury Holidays has a huge range of hotels with no single supplement worldwide.
Reason 6: I hate eating alone
Reality: It might seem a small part of travelling solo, but the thought of endless meals alone, sneered at by waiters and hidden in the worst table are enough to put anyone off – especially when research found a quarter of British travellers think they get worse service when they're dining alone.
One option is to look at bigger resorts where there's often communal dining as well as less formal restaurants, such as BodyHoliday in St Lucia.
Reason 7: I'm no good at striking up conversations
Reality: There's no reason to struggle with awkward small talk if that's not your forte. Try booking a local tour, for example a boat trip or guided walk around a city, so you've got a ready made starting point for conversations as well as something fun to do.
Sites such as Meetup.com and Thelmandlouise.com help you meet other solo travellers in your destination online.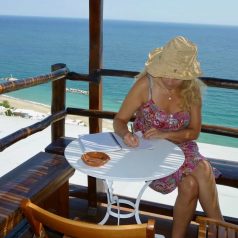 Reason 8: I'm not looking for love
Reality: Nor are most people travelling solo. The days of singles holidays being solely to find romance are long over. Instead you're far more likely to find people wanting to see the world than lonely hearts abroad.
Last updated: 10 March 2022
Save on your next singles holiday
* Save up to 40% on singles holidays. Enter your email address below and click "Subscribe" to receive my free deals newsletter. You can unsubscribe at any time. View the latest newsletter.