Valentine's Day short breaks and holidays
There are those who loathe Valentine's Day, who dismiss it as nothing more than a marketing ploy, but really, what's not to like about having something to celebrate in the dreariest month of the year?  And it's also the perfect excuse for a few days away – whether that's curling up in a country retreat while the rain lashes down outside, or heading off to sunnier climes for a romantic break a deux.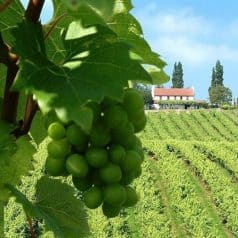 Romantic UK breaks
If you're planning a Valentine's break at home, the only thing to do is embrace the inevitable Februaryness. Pick a cosy cottage with a roaring fire in the grate; head to Sussex for champagne-tastings at local vineyards and a shopping spree in Brighton, or head to the Lake District to enjoy the wonderful scenery without the usual summer crowds.  Pack books and blankets and bottles of bubbly and hole up in a lighthouse cottage, with nothing but miles of spectacular sea views for company. Head to Devon to indulge in cream teas and hearty walks along the dramatic Jurassic coast, or take advantage of crowd-free Cornwall, with a few days in picture-perfect St Ives. February is the perfect month for exploring the Cotswolds, when you can actually find a seat in a tea-room, and a fireside sofa in a pub.
If a wow hotel is more your style, my favourites in the UK include The Gilpin Hotel and Lake House in the Lake District.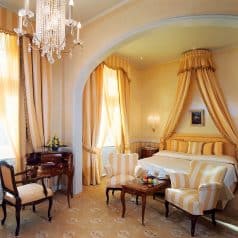 Cuddle up in the cold
Winter, if it's done right, can be hugely romantic, and there's nothing more extraordinary than a trip to see the Northern Lights.  Cuddling up is practically a safety requirement at Sweden's extraordinary ICEHOTEL, and nights don't come much more memorable than bedding down in a Glass Igloo in Finland.  Alternatively, head to Reykjavik for ice-cool cocktail bars and hot thermal pools to take away the chill.
Escape to the sun
There's something deliciously naughty about disappearing off to the sunshine in the depths of February, when most people are stuck at their desks. Exotic Marrakech boasts temperatures of around 20ºC – ideal for sightseeing and bartering in the souks, before a romantic rooftop dinner in one of the medina's historic riad hotels.  Lanzarote is another reliable option for winter sun; avoid the over-developed coasts and pick an inland boutique hotel, surrounded by the island's unique lunar landscapes.  The gorgeous beaches of the Algarve are wonderfully quiet in February but still offer a good chance of sunshine, as does Malta's atmospheric capital, Valetta, and the Portuguese island of Madeira, where temperatures hover around 23ºC all year.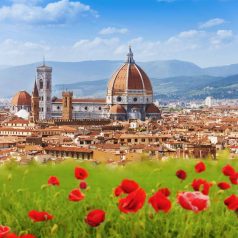 Where to propose on Valentine's Day
It might be cheesy, but Valentine's Day is a classic choice if a proposal is on the cards. Hop across the pond to New York for a carriage ride around Central Park and cocktails at the Plaza, and you're guaranteed a resounding 'yes'.  Or head to Paris to uncork bubbles by the Seine, and celebrate your engagement on the streets of Montmartre. For something a little less conventional, the beautiful thermal baths in Budapest would make an unusual (but delightfully warm) place to propose, or get down on one knee with a backdrop of the Berlin Wall – quite possibly the best city for a post-proposal party. For those who want a good dollop of old-fashioned glamour on the side, there's nowhere better to get down on one knee than the gilded carriages of the Orient Express.
If you find all this romance a bit much…
If you really can't be doing with the hearts and flowers, there are plenty of ways to avoid the whole shebang.  A weekend break for singles is a great way to celebrate not having to engage with Valentine's Day, while if you both want to escape, the unspoilt landscapes of the Peak District offer plenty of boltholes where you won't be disturbed. The wild coast and mountains of Scotland offer endless possibilities for a few days of glorious isolation, as do the tranquil beaches and marshes of Suffolk, dotted with some lovely cottages for two.
Last updated: 18 May 2021
* Did you know you can save up to 40% on holiday prices? See our latest travel deals and enter your email address below to get updates every fortnight.