Romantic short breaks and holidays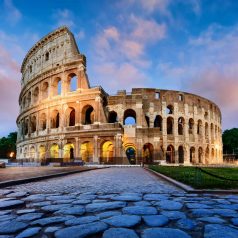 Planning a romantic break away can be a surprisingly tricky thing to pull off. Do you go for a hotel-themed break or a sightseeing weekend? City or country? And what is more conducive to romance – rooftop cocktails in a glitzy bar overlooking a city at sunset, or dawn walks on an empty beach, just as the sun creeps up over the hills behind? Here are my top picks for a gorgeous weekend a deux – and the best places to pop the question.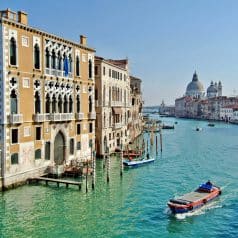 Romantic city breaks

Easily accessible on budget flights, cities are an obvious choice for romantic short breaks. But choose carefully – and basically avoid all southern cities in August, when they're generally hot and horrible.
Former Eastern European capitals such as Prague and Budapest are great options at any time of the year; in summer the pavements and squares are filled with cafe and restaurant tables and the beautiful medieval streets are perfect just for strolling and browsing in the boutiques. Or for some Scandi-chic, book a weekend in Copenhagen, one of Europe's oldest cities, where picturesque cobbled streets combine with cutting-edge architecture and design, or pack your swimmies for a weekend in Reykjavik, where you can soak together in the iconic Blue Lagoon.
Some of Spain's biggest cities can be a little too hectic for romance, but Seville is an ideal choice, with shady alleyways and squares edged with elegant, Moorish architecture and some of the best tapas in the country. And Palma, capital of Mallorca, is an easily-walkable, vibrant city with a clutch of excellent art galleries and a wonderful old medieval quarter – and best of all the beach is just a few minutes stroll away.
Romantic breaks in the UK
If you're looking for more of a staycation, then the obvious choice is to book a luxury hotel break. If romance means escaping the crowds, pick Pen-Y-Dyffryn, a lovely country house hotel on the Shropshire-Wales border, perfect for long country walks and summer picnics.
If you're a pair of beach-bunnies, there's nowhere better than Cornwall for long, sandy beaches backed by dramatic cliffs. Stay in a romantic log cabin or a cottage with private hot tub.
Something different
Sometimes the most romantic times are when you're doing something truly unique and memorable – together. A night at Sweden's iconic ICEHOTEL might sound chilly rather than cosy, but there's actually something deliciously seductive about being snuggled up under the fur rugs, in your own private ice-room.
Or discover the spectacular peaks and islands in Scotland, where lip-smacking seafood, unspoilt beaches and stylish B&Bs combine to make an unforgettable short-break.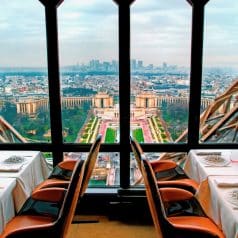 Where to propose to your partner

If you're looking for a spot to propose, a quiet, sunlit beach can be one of the most romantic places in the world. In spring or autumn, Cornwall has some of the most beautiful beaches in Britain – and you're never too far from a cosy pub, where you can raise a celebratory glass.
If you're looking for something different, the Northern Lights are an extraordinary sight, and an Arctic Circle proposal – with the sky glowing green, blue and red as you celebrate – would be truly unforgettable. Or add in a festive feel by getting down on one knee at a traditional German Christmas markets, where you can toast your engagement with Gluhwein and gingerbread.
But there's nothing wrong with tried and tested locations; after all, clichés are clichés for a reason. The wide boulevards of Paris, dotted with iconic landmarks such as Montmartre, the Sacre Coeur and the Arc de Triomphe, make a perfect backdrop for popping the all-important question, while Venice remains one of the most romantic cities in the world. For a peaceful spot to propose, hop a ferry to one of the smaller islands such as Murano or Burano – or, if the budget stretches, pull out all the stops with your own private gondola.
And if it's a yes … your next stop should be our sister site, 101 Honeymoons.
Last updated: 24 March 2022