Recommended tour operator: Jet2 Holidays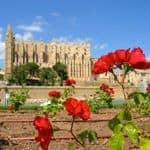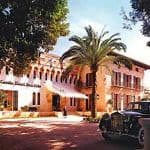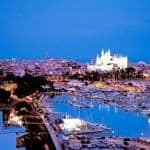 Jet2 Holidays says
Wander Palma's labyrinth of charming cobbled streets and visit one of Spain's most impressive cathedrals with its Gothic towers and interior finished by Gaudi in 1909.
Discover your own favourite tapas bar in town or enjoy a seafood lunch on the marina (Catherine from 101 recommends Casa Eduardo for an authentic, unpretentious fish restaurant) and spend a romantic evening in Abaco, a 19th century courtyard decorated with bird cages, fountains, sculptures,tumbling piles of fruit and hundreds of candles. It's more than a bar – it's an experience.
The relatively small size of Palma makes it great for shopping. Head to the main area of Avinguda Jaume III, or if you prefer boutiques, the Passeig des Born. You will find smaller, more specialist shops on the pedestrian streets around Placa Major. Leather handbags and shoes are a particularly good buy.
Our three, four and five star hotel options are all located within or just outside of the city so you can relax by a peaceful pool with a view at the end of a day's sight-seeing. Some are located on the marina promenade with lovely sea views.
Palma is under two-hours' flight from the UK. We offer a choice of flights from nine regional airports and great value prices with a three night break costing from under £280 per person including flights and accommodation.
Click here for more about our city breaks to Palma.
You may also like: