Best short breaks in October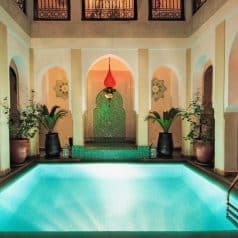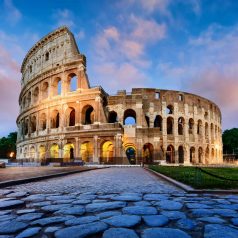 Who doesn't love October? It's a month of extraordinary colours – burnt orange and yellow foliage, clear blue skies and warm, low-slung sunshine (if you're lucky). It's a fantastic time for a few days away to catch a last hit of Mediterranean sunshine, or to do something active that would just be too darned hot in the summer months. Cities are at their best too; not yet geared up for Christmas but recovered from the summer heat. It might just be the perfect month for a few days away.
For sun-lovers
If it's sun you're after, then head south; Seville still basks in temperatures of up to 26ºC, meaning you can combine seeing some of the city's wonderful sights, including the imposing Giralda tower and the Alcazar of Seville, a beautiful Moorish-Renaissance royal palace. Or head to the Eastern Med, to Cyprus, where temperatures also stay in the mid-twenties throughout October. A great place to rent a car, this two-week fly-drive holiday will let you discover the island's authentic side. Or head to the Portuguese island of Madeira; at the same latitude as Morocco, it has gorgeously warm temperatures in October, and a microclimate that has helped create some of the most beautiful botanic gardens in Europe.
Morocco itself is a superb destination in October with warm temperatures, lashings of sunshine, fascinating cities like Marrakech and Fes, surf beaches at Essaouira along with the timeless beauty of the Atlas Mountains.
For active breaks
Lower temperatures in October make it a great month for an active break. A self-guided cycling holiday offers a fantastic way to explore off-the-beaten track regions of Europe.
Or really tone up on a tailored fitness break in the Dolomites or Andalusia, where a personal trainer will devise a programme of activities tailored to your individual needs.
For culture
October is a great time to visit the waterfront city of Dubrovnik; dominated by cruise ships in summer, it's far quieter in autumn. The city oozes history – walk the city walls, that stretch for 2kms and reach 22 metres high in places, sit awhile in the beautiful Rector's Palace, treat yourself to gelato on the Stradun – the city's wide central boulevard, and take a dip in the still-warm Adriatic sea.
Or choose Palma, a small, easy-to-navigate city that's home to some world-class art, including the Fundacio Joan y Pilar Miro – the former home and studio of Joan Miro. The studio has been left exactly as it was the last time he worked in it, giving an amazing insight into how he painted.
Even Rome is quieter in the autumn months, the perfect time to stroll around the Coliseum, along the Spanish Steps and sip a glass of Prosecco by the Trevi Fountain. You could book a guided tour of Rome's catacombs and crypts or the Vatican's gardens.
For foodies
In Central Europe, temperatures have started to seriously drop by October, meaning the cities' cafe culture really gets going. In Vienna, coffee houses are at the heart of city life; try Central (Herrengasse 14), once the favourite haunt of Leon Trotsky, or Griensteidl (Michaelerplatz 2), where you can watch the horse-drawn carriages clip-clop by. Don't miss the Sachertorte, the city's famous chocolate cake.
Lisbon is a great city for eating out, particularly if you like fish and seafood. Or head to Sorrento for a few days exploring the Amalfi coast, studded with visits to gelaterias and pizzerias. Locals swear by Gelateria Davide (Via Padre Reginaldo Giuliani 419).
For a treat
If you're looking for something more special than a Euro or UK break, October is one of the best months to visit Hong Kong. The humidity is low, skies are blue and if you're there on the first of the month, there is a spectacular fireworks display over Victoria Harbour to celebrate the city's National Day.
Or head to the hugely under-rated Washington, DC – the autumn colours form a spectacular backdrop to the city's impressive architecture; take a stroll past the Lincoln Memorial, visit the spectacular Smithsonian Museum and catch the last autumn blooms in the beautiful Hillwood Gardens. But there are few city parks more beautiful in autumn than Central Park in New York; pair a walk through the trees with a visit to the nearby Metropolitan Museum of Art, before heading up to the top of the Rockefeller Centre (always much less crowded than the Empire State) to see the whole city in all its autumn glory.
Last updated: 19 May 2022
* Did you know you can save up to 40% on holiday prices? See our latest travel deals and enter your email address below to get updates every fortnight.