No-fly holidays: where to go to avoid airports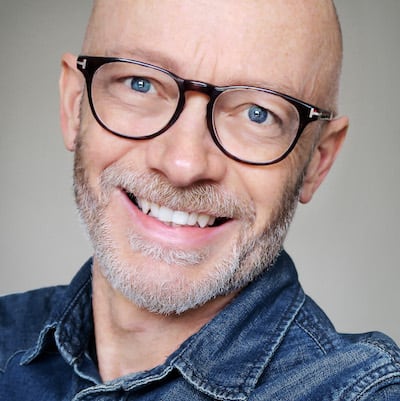 By Mark Hodson, Sunday Times Travel Writer
Not keen on airports right now? If you want to go on holiday without flying, you have four main options:
* Put your car on a ferry. You can go to France, Spain, Ireland, Jersey or Scandinavia.
* Put your car on Le Shuttle and go through the Eurotunnel to France. It's 35 minutes to Calais, then you can drive across borders in mainland Europe.
* Take a train. Eurostar services run from St Pancras in London. From Paris, Lille or Brussels, you can transfer to services across Europe.
* Take a staycation. See our selection of the best post-lockdown UK holidays.
Northern Spain
It's a long ferry crossing to the northern Spanish ports of Bilbao and Santander – around 24 hours from Portsmouth – but it's a memorable way to travel and both cities offer a more authentic glimpse of Spanish life than the touristy towns of the Costas. It's a great region of finding holiday villas holidays.
In Northern Spain, Bilbao is renowned as a tapas capital and is home to the world-famous Guggenheim art gallery. Santander has wonderful beaches within an easy drive, and is also a gateway to the green mountains of inland Spain and the famous wine-region of Rioja. Book with Inntravel.
Brittany
Home to some of the most beautiful beaches in France, Brittany is an ideal choice for families, with fast crossings from Plymouth, Poole and Portsmouth. Alternatively, you can take the shorter (and cheaper) ferry route from Dover to Calais – or the Eurotunnel – and drive west. You can rent a gorgeous villa with private pool through Vintage Travel. For something cheaper, we recommend Siblu holiday villages.
The picturesque walled city of St Malo is lovely; spend lazy days pottering the cobbled streets and dipping in and out of the boutiques and bistros. Or discover the historic old harbour at Roscoff, with a stay at the chic Le Temps de Vivre Hotel, which has wonderful views out over the Channel.
Jersey by ferry
A unique combination of British and French cultures, Jersey can be easily reached by ferry from Poole in Hampshire in 4 hours 30 minutes. Jersey boasts the warmest year-round weather in the UK, and is fringed with golden sand beaches and a sophisticated capital, St Helier – it offers great shopping, restaurants and luxury places to stay, including the Pomme d'Or, right on the harbour and the family-friendly Merton Hotel.
As of July 2020, visitors must undergo a (free) swab test on arrival but there are no quarantine requirements unless it's a positive result. Results are texted within 24 hours. See details.
Cycling and walking in France
Inntravel has a wonderful range of independent cycling holidays in France. It has designed some picturesque routes – mostly very easy – along country lanes and quiet roads, staying at gorgeous inns and small friendly hotels. Your luggage is transported each day to the next hotel and you are given bikes, maps and everything you need. There are also special routes for families.
Ireland
Whether you're heading for bustling Dublin or the seaside charms of Rosslare in Country Wexford, you can easily get a ferry to Ireland from the ports of Holyhead and Pembroke in Wales. Dublin offers a fantastic mix of culture and craic; visit the Temple Bar area for pints of Guinness and a party feel, take in the beautiful architecture of Trinity College and indulge in a luxurious night or two at the Merrion Hotel. Or head south to County Wexford, to stroll along the quiet, sandy beaches, browse in the art galleries or indulgent in a pampering spa weekend at the beachfront Kellys Hotel. Book a tailor-made tour of Ireland with McKinlay Kidd.
Villas in South of France
Once you've crossed the Channel by ferry or train, you can easily drive across France to explore iconic regions from the Dordogne to Provence. Oliver's Travels and A&K Villas both have a great selection of luxury villas in France. You can find a property for a couple or a family, or large enough for an extended family or friends to share.
Isle of Wight by ferry
The Isle of Wight may only be five miles across the Solent from the mainland, but walking off the ferry feels like stepping back in time to a simpler, more peaceful world. Choose between the wilder, less developed West Wight – latticed with walking trails and gastropubs, or the busy beach resorts on the eastern side. For great-value self-catering accommodation, check out Classic Cottages.
Scilly Islands
The crossing from Penzance to St Mary's may be a little bouncy, but once you arrive it's all worth it – the Scillies feel like nowhere else in the UK. Sixty miles off the coast of Cornwall, the islands offer everything from five-star luxury to simple campsites. Couples looking for a romantic getaway will love Hell Bay on the tiny island of Bryher, while The Flying Boat Cottages on Tresco are ideal for families, with lots of activities on offer from sailing to cycling the island's quiet lanes. Tresco is also home to the famous Abbey Gardens, one of the most beautiful botanic gardens in the world.
Additional writing by Annabelle Thorpe
Last updated: 7 July 2020