Best short breaks in May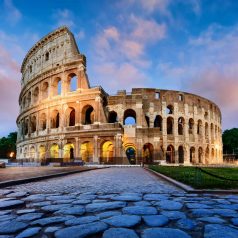 May has to be one of the best months of the year for travel. Most of the Med – and sometimes even the UK – is bathed in warm sunshine, but it's still mild enough to make sightseeing a pleasure and activities such as walking and cycling relaxing rather than exhausting.
It's the perfect time to visit really popular destinations; those that will teem with trippers come high summer, but which remain pleasingly tranquil in late spring. The two bank holidays make it the perfect short-break month; to discover a new city, explore gardens in bloom or simply find a sunlit corner and laze a few days away.
Note: in 2022 the early May Bank Holiday is on 2 May. The late May Bank Holiday is moved to Thursday 2 June, with the Queen's Platinum Jubilee Bank Holiday is on Friday 3 June, giving Britain a four-day weekend.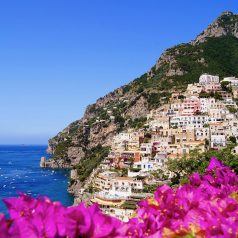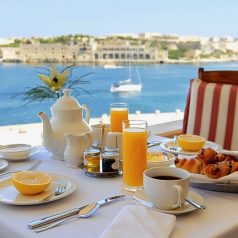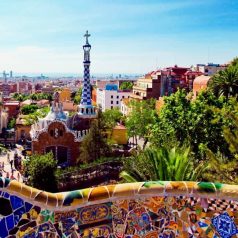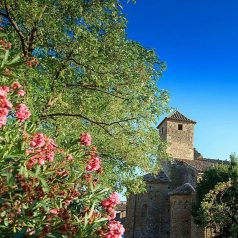 Short breaks in the Med
The Amalfi Coast is flooded with tourists in July and August, so May is a great time to visit; base yourself in pretty Sorrento and you're an easy hop from the iconic island of Capri, and a short bus ride away from the spectacular ruins at Pompeii and the boutique-lined streets of Positano.
Head to Palma, the buzzy, elegant capital of Mallorca, home to fantastic art galleries and tapas bars on every corner. Or Barcelona before the summer crowds descend.
May is one of the best times for exploring on two wheels; the dramatic island of Gozo offers a charming mix of long sandy beaches, Baroque churches and atmospheric villages where you can reward yourself with slap-up dinners after a day on the road.
Or discover the beautiful countryside of Catalonia on a self-guided bike tour where you can potter gently between hotels while someone else transports your luggage. For those who want something a bit more taxing, a fitness break, run by a team of personal trainers, is a great way to combine a few days away with getting back in shape.
Find out more about where is hot in May in Europe.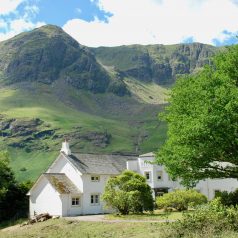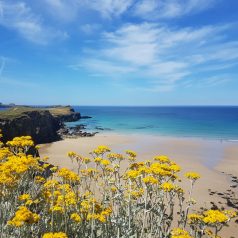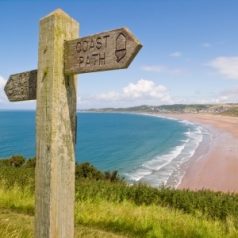 Stay in the UK
Cornwall is another destination that's perfect in May; the microclimate along the coast often means it's warmer than anywhere else in the UK, but the high summer crowds have yet to arrive. See our holiday ideas in Cornwall.
It's a great month for walking in the Lake District. Stay at Hassness Country House which is great value in a beautiful location and offers daily guided walks. In Cornwall you can stay in a log cabin or a cottage with private hot tub.
Festivals in May
It's a busy months for festivals too, with dozens of towns, cities and regions putting out the bunting. Head to Jersey – home of thick cream, sweet strawberries and juicy tomatoes – for the island's annual Food Festival or pair some craic with some culture at the Ballymaloe Literary Festival of Food and Wine on a jaunt to Ireland. For a serious party weekend, head to Prague, which hosts the Czech Beer Festival in May, with live music and over 100 different beers served in huge marquees, making it a sort of Oktoberfest-lite.
Or keep it closer to home with a weekend on the picturesque Norfolk coast; time your break to coincide with the lip-smacking Cromer and Sheringham Lobster and Crab Festival. Yum.
Last updated: 31 May 2021
* Did you know you can save up to 40% on holiday prices? See our latest travel deals and enter your email address below to get updates every fortnight.