Recommended tour operator: Martin Randall Travel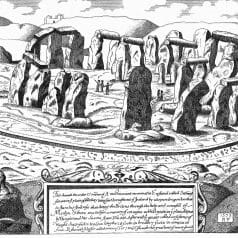 Martin Randall Travel says
We are an award-winning cultural tour operator, organising a unique series of all-inclusive music festivals and around 200 tours for small groups every year to the UK and Europe, North Africa, the Middle East, Central Asia, India, China, Japan, Vietnam and the Americas.
In our eagerness to seek out cultural riches wherever they may lie in the world, it is easy to overlook the wealth of natural beauty piled up on our own doorstep. That is why this year sees our largest ever choice of tours for small groups in Britain.
If churches and cathedrals loom large in your interests then we have a collection to view in our Cathedrals of England tour, or if you are more at home with country houses then we have two tours devoted to them, in Norfolk and Derbyshire.
Our short music & history events take place at The Castle Hotel in Taunton and include performances by the Navarra String Quartet, as well as a symposium celebrating Ancient Greece.
We also have a series of walking tours – whether along traditional pilgrimage routes or lesser-known country trails, they combine intellectual and aesthetic nourishment, while the fine restaurants and hotels en route ensure physical reserves are constantly topped up too. Good for the spirit, good for the body and good for the mind – how is that for Aristotelian dialectic?
Recent additions to our selection of tours include Sussex Modern and Gardens in the Highlands.
As on all our holidays, you will be led, informed and entertained by renowned experts on the subject.
Find out more about Martin Randall Travel.
Note: All the travel companies featured on this site are personally recommended by our editors. Companies pay us a flat annual fee, which funds the upkeep of our site, so we can keep it current and reliable. See more about how we work.
Copyright © 2022, 101 Holidays Ltd