Best short breaks in June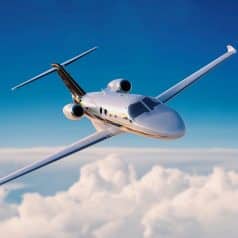 You have to feel sorry for June. Often seen as the pre-cursor to summer, as a slight slump period after the enthusiasm of spring, June is actually a fantastic month in its own right. The longest days come in June, those glorious elongated evenings, temperatures are warm but the countryside has yet to look parched and everywhere, in cities and villages, festivals and outdoor events are taking place. So where to go ? Well that's the only bad thing about June – there's simply too much choice.
If you fancy going somewhere a little different, many German cities have spectacular festivities taking place throughout June. In Berlin, the Biennale Art Fair kicks off, while the Lesbian and Gay Street Festival is the largest street party in Europe. Later in the month, the Fete de la Musique celebrates the start of summer with musicians and bands giving live performances on streets and squares around the city (21st). In Cologne, the Romaische Sommer Festival is a weekend of classic and contemporary music, performed in the city's beautiful Romanesque Churches (17th-19th).
Visit Florence in late June and you'll see a somewhat different side to this usually calm, elegant city. As part of the Festival of St John, a game of Calcio Storico is played on the Piazza Santa Croce. A re-creation of a medieval form of football, it's a brutal game to watch, with pumped-up teams in 15th century costume piling into each other repeatedly. For something a little less hardcore, the rest of the city sees costumed parades and dances. But few places offer a more spectacular backdrop to festival goings-on than Athens; from June 1 the Athens and Epidaurus festival sees a programme of concerts and recitals around the city, including the Acropolis.
June is also the ideal time for a short-break to the British coast, whether you want to surf, stroll or simply soak up the sun. The beaches in Cornwall, that teem with visitors in the school summer holidays, are delightfully peaceful in June; you could rent a picturesque cottage – right on the waterfront or tucked away in Cornwall's quiet hills – or stay in a cosy log cabin. See more holiday ideas in Cornwall.
You can also rent a log cabin or luxury lodge in Sherwood Forest in Nottinghamshire with plenty of outdoor activities, woodland views and your own outdoor hot tub. Choose between a 3-night weekend break and a 4-night mid-week break. See the latest offers.
But if what you're after if some serious, old-school glamour, there's nowhere to beat New York in June. The Jazz Age Lawn Party (usually second weekend in June) on the Governors Island harks back to the city's halcyon days in the 1920s and 30s, with all guests required to come in costume, ready to sip Cosmopolitans and Charleston the afternoon away.
Last updated: 25 February 2022
* Did you know you can save up to 40% on holiday prices? See our latest travel deals and enter your email address below to get updates every fortnight.