Best short breaks in July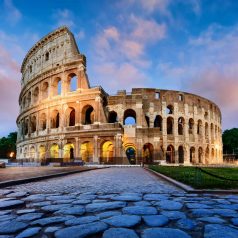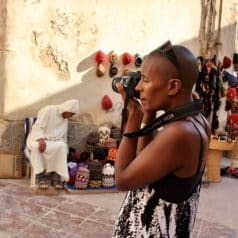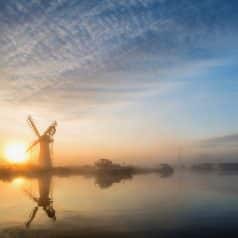 If there's ever a month to party, it has to be July. Summer is high, the evenings are long and there is a palpable sense of escape in the air. Families count the days until school's out, friends plan days out, trips away and get-togethers at festivals, and everywhere there are events taking place. Whether you want to join a street party, dance till dawn or simply head off the beaten track to grab some peace and quiet until the world returns to normal, everything is possible in July.
In cities and towns across Europe, July is the most musical month; whether you love pop, jazz or classical there's a festival to suit. Plan a trip to the gorgeous Italian Lakes around the Montreux Jazz festival, when some of the most famous names from the world of jazz and blues perform against the spectacular backdrop of Lake Geneva.
In Barcelona, the Grec Festival spans the entire month, with theatre, dance and music performances happening across the city.
July is also when some of the biggest national celebrations take place. Head to Paris to join in the Bastille Day celebrations (14th); which commemorates the storming of the Bastille prison in 1789, a turning point in the French Revolution. A huge military procession takes place on the Champs Elysees, with street parties, live music and spectacular fireworks to round off the day.
Or plan a trip to Siena to see the iconic Palio horse race – accommodation is Siena itself can be almost impossible to find during the Palio weekend; stay in nearby Florence and make the easy trip to Siena by train or bus.
If what you crave is a little peace and quiet, then there's no better way to get off the beaten track than a self-drive break. Head to Scotland and you can find deserted glens, and rolling landscapes that are perfect for quiet walks and picnics, where your only company may be wandering stags.
Even if you choose the popular south-west of England, there are still ways to escape the crowds; in Devon, you can stay on a working farm – in a beautiful cottage or converted barn – and get all the tranquillity of rural life, with busy beaches just a short drive away.
For something different, head to Sherwood Forest in Nottinghamshire where you can rent a luxury lodge with woodland views and your own outdoor hot tub. Choose between a 3-night weekend break and a 4-night mid-week break. See the latest offers.
For cycling fans, July is the biggest month of the year as it's the time when the Tour de France takes place. Book a stay in a Siblu village and be part of the roadside crowds, cheering on the competitors. If you want to follow in their foot (cycle) steps, book a cycling short break of your own, albeit one that is somewhat less taxing than the Tour.
Or, if you want the pleasure of waking up somewhere different every morning (without the effort of actually getting there), book a boating break on the Norfolk Broads – even in the high summer months, there are always quiet tributaries and undiscovered corners to moor up in. No experience is necessary.
And if it feels like the whole world has holiday plans apart from you, what better time to book a solo holiday? Travelling alone can feel daunting at first, but a short break offers the chance to meet new people and discover somewhere different. Find out more at our sister site, 101 Singles Holidays.
Or be the one to instigate something; gather up a group of friends and book one of the UK's glamorous party houses, sleeping from 10 upwards, to make sure your summer really goes with a swing.
Last updated: 10 January 2022
* Did you know you can save up to 40% on holiday prices? See our latest travel deals and enter your email address below to get updates every fortnight.