Healthy active breaks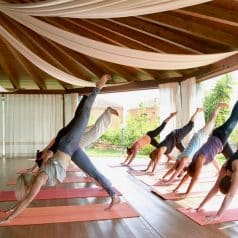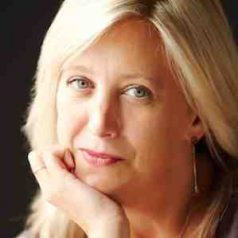 By Annabelle Thorpe
Time was, a holiday meant a week of laying on a sun lounger and using the traditional sun-sea-sand combo to restore a little va-va-voom. But as we grow more health-conscious, holidays are increasingly used as a way to reinvigorate body and mind, with yoga and mindfulness breaks for the more spiritual side of things, and cycling, tennis and fitness for those who want something more active.
Although a short-break may not seem long enough to transform your life, it offers a great opportunity to make a change, discover something new or kick-start a new exercise regime.
Yoga has been undergoing something of a renaissance in recent years, and it's a great way to train up your mind and body, without ending up exhausted and unable to enjoy the place you're visiting. The warm sunshine of the Mediterranean makes a great location for a yoga break; try the Greek island of Crete or Puglia in Italy, where the unspoilt countryside contributes to a really tranquil feel.
For something more active, cycling breaks are a great way to discover somewhere new and increase your fitness. The Maltese island of Gozo offers spectacular scenery, quiet lanes and some lovely beaches to relax on at the end of a day on two wheels.
One of the most pleasant ways to do a cycling break is to have your luggage transferred between hotels while you freewheel through the countryside; Inntravel offers self-guided itineraries across Europe, from Denmark to Tuscany, or the chateaux-dotted hillsides of the Loire Valley. See more cycling holidays.
Most of us put on a few pounds when we're away, but sometimes being away from all the normal temptations can be a help in losing weight; the Healthy Holiday Company offers short breaks that help you learn how to shed a few pounds – and keep them off.
Or perhaps you want to learn about what sort of fitness routine suits you best? A few days with Fitscape will give you a personalised programme packed full of different outdoor pursuits, with bases in the beautiful Italian Dolomites and sun-kissed Andalucia. For a touch of the exotic, head to Marrakech for an in:spa retreat that matches treatments and therapies with yoga and a personalised exercise programme.
Of course a healthy mind is just as important as a healthy body, and a short break can be life-changing. Choose a Skyros personal development break on the Isle of Wight, Venice or Paris, and choose from yoga, art, writing or mindfulness.
For the ultimate seaside escape, combining peace and tranquility with blistering views, stay in a lighthouse, and let the sand between your toes and salty sea air work their magic.
Last updated: 20 October 2020