Best short breaks in February
If there's one month of the year when it's really good to get away, it's dreary, weary February. Christmas is a distant memory, Spring is just a vague promise – all the more reason to get on a plane, or hop in the car and spice things up with a life-affirming few days away. And it is the month of romance, after all…
Quick links
Romance – Something special – Sunshine – Healthy breaks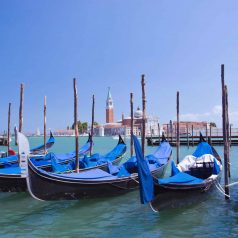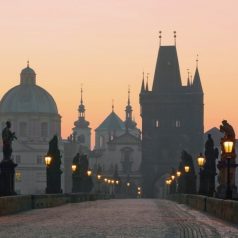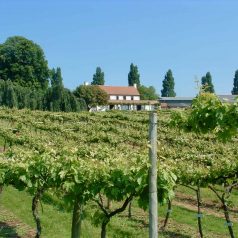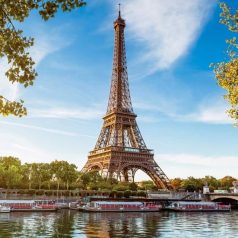 Do something romantic…
It might not be the most original choice, but Venice is the Valentine favourite for a reason – the tangle of alleyways and lanes, stunning architecture and bustling canals make it a really unique place to visit (and if its good enough for Mr & Mrs Clooney, it's good enough for us). In 2023, Valentine's Day falls within the unique Venice Carnevale (11 to 21 February) when masked revellers romp through the streets and there are parties in every house, bar and club. For maximum style and romance, you could take the Orient-Express to Venice.
Paris is another classic choice, with cosy bars and brasseries and some of the most iconic architecture in the world; discover the arty quarter of Montmartre, or the hip bars and cafes on the Left Bank. We recommend Kirker Holidays for short breaks.
If you don't mind the cold, Prague is one of the most romantic cities in Europe; hole up in basement bars with hot chocolate and rich red wine, and stroll across the Charles Bridge to the atmospheric old quarter, Mala Strana. Stay at The Augustine, a 13th-century monastery converted to a luxurious hotel.
If the budget won't stretch to an overseas trip, how about a weekend of wine tasting to blur the February blues? Surrounded by rolling Gloucestershire countryside, the Three Choirs Vineyards offers cosy rooms, slap-up dinners and the chance to discover some of the best British wines.
See more Valentine's holidays and short breaks.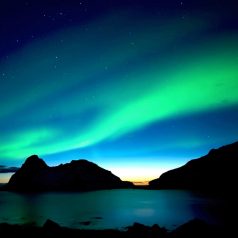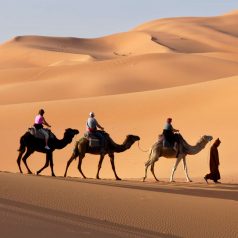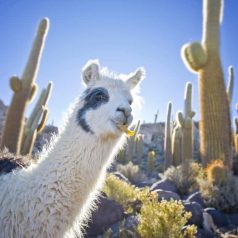 Do something extraordinary…
Shake off the winter blues with a break that really takes you out of the ordinary and lifts your spirits. Pack all the winter gear you have for a stay at Sweden's iconic ICEHOTEL, built anew each year, with thick rugs and blankets to keep you warm in your own personal igloo. Or head even further north to the north of Norway, for one of the best chances to see the Northern Lights. February is one of the best months of the year to view the waves of vivid colour that flood the Arctic skies.
In Finnish Lapland you can stay in one of these Glass Igloos and gaze at the night sky, while in Iceland you can join a four-night Orcas and Aurora escorted tour that combines the Northern Lights with whale watching expeditions.
To really shake the dust off your heels, head to hectic Hong Kong, where the jaw-dropping skyline, chaotic streets of Kowloon and whizzy pace of life will make grey cold Blighty feel thousands of miles away (which it is). Or head to the peaceful Middle Eastern country of Jordan to step back in time; the unique Nabatean site of Petra is one of the most breathtaking ancient sites in the world.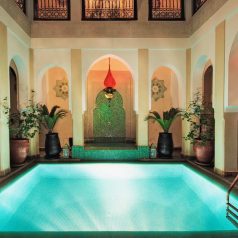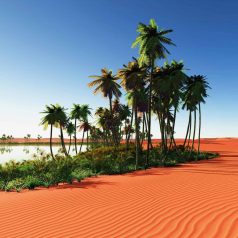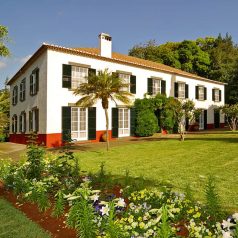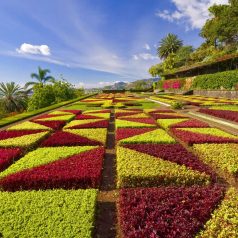 Go somewhere sunny…
Sometimes, what you need most of all in grey February is simply some sunshine. The good news is that you don't have to fly halfway across the world to find it. The Portuguese island of Madeira enjoys balmy temperatures all year, and has some great beaches and dramatic landscapes criss-crossed with walking routes. If a city-break is more the ticket, atmospheric Seville, in southern Spain, can be pleasantly warm in February, and is free of the tourist hordes that flock to the city in the spring and summer months.
For sunshine with a side order of shopping, Marrakech is the perfect choice – browse in the souks, haggle in the markets and recover on a roof terrace, with cool gin and tonics and spectacular views of the Atlas Mountains.
Find out more about where's hot in February.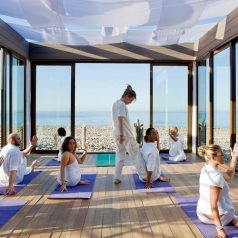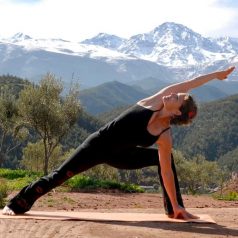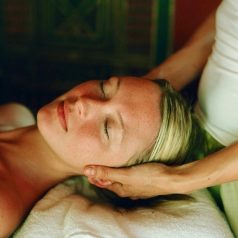 Do something healthy…
If you're still recovering from Christmas over-indulgence, then February might be the time to start getting trim for Spring.  If you'd like a little sunshine too, take a cycling break to somewhere warm such as Mallorca.
If you need to get your mind as well as your body in shape, then a luxury health retreat could be the perfect choice – giving you the chance to de-stress, detox and come back fit and fired-up for spring.
Need more sunshine? Check out our tips for where's hot in February. and where is warm in Europe.
Last updated: 18 May 2021
* Did you know you can save up to 40% on holiday prices? See our latest travel deals and enter your email address below to get updates every fortnight.