Short breaks in March
By Annabelle Thorpe, Editor of 101 Short Breaks
For most of us, it feels like the year doesn't really start until March – the days become noticeably longer, the temperature rises and the post-Christmas gloom finally starts to ebb away.  It's a great time to travel, with prices low, most places crowd-free and is an ideal time for either a city or an activity break, before temperatures make both choices a little daunting.
City breaks
Many cities throughout Europe celebrate the beginning of Spring, giving an added sparkle to a city break.  Join the Spring Carnival Parade in Barcelona, when decorated floats parade slowly down Las Ramblas, or watch thousands of runners take part in the annual marathon in Rome. Romans also celebrate the Feast of St Joseph's in March, when traditional sugared doughnuts are for sale everywhere, and there is live music and partying on the streets.
Lovers of dance should head to St Petersburg for the world-renowned International Ballet Festival Marinsky. For those in search of a party weekend, head to Ireland to join in the St Patrick's Day celebrations, when towns and villages throughout the country hang out the flags and let the Guinness flow. Outside Ireland, on the best places to celebrate St Patrick's Day is New York, when Fifth Avenue becomes a riot of floats and green-clad revellers and the party continues well into the next day.
UK holidays in March
For something a little quieter, spring is a wonderful time to discover the British countryside.  Many gardens put on special weekends focusing on spring bulbs; book a cottage in Cornwall and walk through fields of daffodils and tulips at spectacular gardens such as Cotehele, the Lost Gardens of Heligan and the Eden Project.
Or discover the beautiful landscapes that produced the iconic works by painter John Constable, with a weekend at Maison Talbooth in the gorgeous Dedham Valley in Essex. The vast East Anglian skies are perfect for a spot of spring birdwatching, and there are some lovely rural cottages to book in Norfolk and Suffolk, along with coastal walks on some of Britain's most beautiful stretches of beach including Holkham Bay.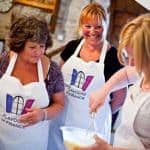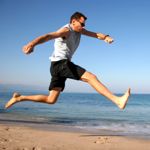 Active holidays
Once you've shaken the winter gloom from your system, spring is a great time to start a new hobby – try a taster Golfing Weekend in France, where you can combine days on the course with indulgent evenings at classic bistros.
In Spring, some of Europe's most popular regions such as Tuscany or the Loire have yet to hit main tourist season and the roads are still quiet – perfect for a cycling break. If you want to get in serious shape for the new season, book a fitness break, where a team of personal trainers can put together an individual programme of exercise, training and diet to put a real 'spring' in your step.
Somewhere hot…
If you're looking for serious heat, March is a great month to visit Egypt – guaranteed wall to wall sunshine, without getting overwhelmingly hot. Choose from luxury resorts in Soma Bay, El Gouna or Hurghada.
Another option is to head to Madeira, where you can combine lazy days in a luxury hotel or on the beach, with excursions into the mountainous interior, criss-crossed with walking trails and wonderfully unspoilt villages.
See our suggestions for hot short haul destinations in March.
Note that prices will start to rise over the Easter holidays: Easter Sunday falls on 21 April in 2019.
Last updated: 31 March 2018