Relaxing holidays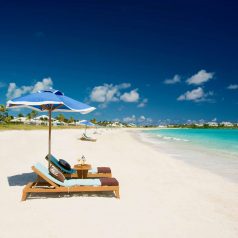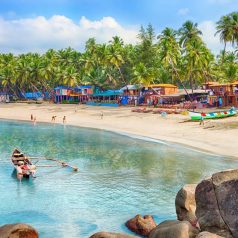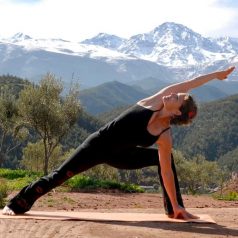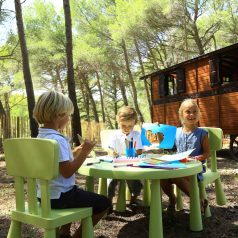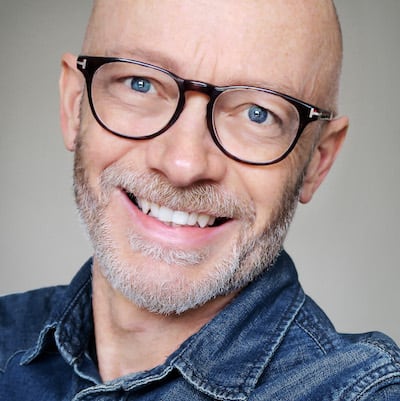 By Mark Hodson, Sunday Times Travel Writer
Most people's idea of a relaxing holiday is a sun lounger, lots of sunshine and nothing to do. But there are plenty of options: you could be on a tropical beach, in a mountain hideaway or at a cosy little hotel in the English countryside.
For some people, relaxing holidays mean being waited on hand and foot. For others it is the freedom of coming and going as they please: self-catering may be the answer. The journey is also a factor: many people are happy to fly long-haul crossing many time zones. But if you find that stressful you won't arrive home feeling suitably rested and recharged.
If you want touring and sightseeing, consider a cruise holiday which allows you to see a lot of places without constantly packing and unpacking. For a classy boutique experience, how about a gulet cruise in Turkey or a luxury barge holiday in France.
Try one of Inntravel's delightful Journeys in SlowMotion where you'll travel by train, boat or car and really get under the skin of a destination, sometimes with the help of a local guide. Note: all the travel companies featured are personally recommended by our editors.

* Did you know you can save up to 40% on holiday prices? See all the latest deals.We publish new deals most weeks and you can get them delivered to your inbox by entering your email address below.
Quick links
Relaxing beaches – Family holidays – Relaxing villas – Long haul – Active holidays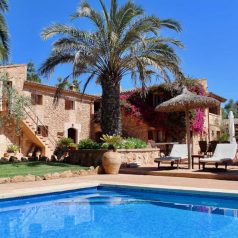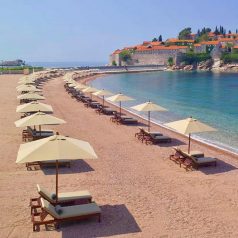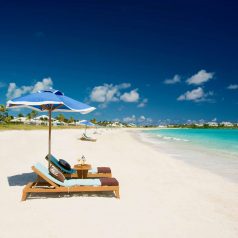 Relaxing holidays by the beach
In the Mediterranean, I recommend steering clear of the busy mass-market resorts. I love the French island of Corsica which has a wonderful selection of villas with pools, apartments and hotels (see the latest special offers).
I'm also a huge fan of the Italian island of Sardinia. Although best known for its luxury five-star hotels, Sardinia also has a great selection of characterful hotels, villas and apartments in quiet relaxing locations.
Sicily is an endlessly fascinating island, combining great beaches with culture, history and fabulous food. Details here. For sheer luxury by the beach, you won't do much better than Sir Rocco Forte's Verdura Golf & Spa Resort in Sicily.
Crete is one of my favourite Greek islands. Again, I recommend you avoid the package-holiday resorts and head for one of these gorgeous boutique hotels with i-escape.
On a smaller scale, the tiny island of Paxos is a lovely place to laze around your private pool and rent a boat.
In my experience it's hard to find high-quality all-inclusive hotels in the Mediterranean, but in Halkidiki on the Greek mainland the IKOS Olivia and, its sister hotel, the IKOS Oceania are both superb. Find more holiday destinations in Greece.
The Aegean coast of Turkey also has some wonderful small hotels where friendly service and pampering is guaranteed. One of our favourite resorts is Kalkan but it's also worth considering Akyaka, Dalyan and the relatively remote and undiscovered Bozburun Peninsula,
In the south of Italy, take a look at Puglia where I recommend a self-catering trullo with pool with Long Travel. Or experience the glamour and charm of the Amalfi coast.
If you love islands, Croatia is a great place to lie back and do nothing. Also take a look at neighbouring Montenegro which offers low prices, a pretty coastline, beaches,  mountains, lakes and national parks. See the best places to stay.
The Gambia is a great-value winter sun destination with superb beaches and charming hotels. It's just six hours flying time from the UK. It's just over seven hours to Bermuda with easy onwards flights to New York. The pink sand beaches are astonishing.
If you want to fly further afield, Bali is a great option. Our editors like the Alila Ubud which boasts a jaw-dropping location. Although it is much more than a fly-and-flop destination, we love the beach hotels on the coast of Sri Lanka.
If you don't want to leave the UK, you could rent a place by the sea in Cornwall to explore surf beaches and rock pools. More details from Classic Cottages.
You don't need to go to the coast to find a great beach. The Italian Lakes has a wonderful shoreline with mountain views, charming hotels and great food. More details.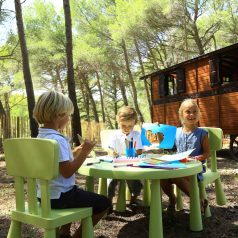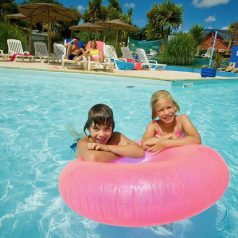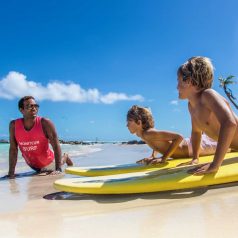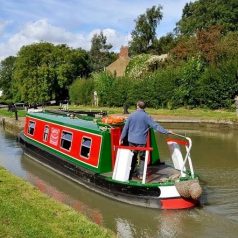 Relaxing family holidays
If you want to slow down and enjoy some gentle activity, rent a cruiser and go boating on the Norfolk Broads, one of many wonderful boating holidays across the UK (more details).
For a budget holiday with children, it's hard to beat a holiday village in Brittany with Siblu. You'll find everything on site to entertain children of all ages so parents can relax in knowledge they are safe and busy (see the latest special offers).
If your budget is a bit bigger, how about renting a luxury villa in France with private pool.
See more family holiday ideas.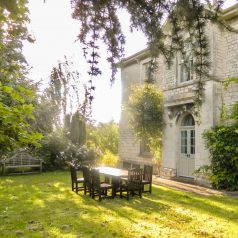 Relaxing villa holidays
Not everybody wants to cook on holiday, but villa holidays can be extremely relaxing as you escape the crowds and can operate at your own pace with no interference. They are ideal for families and groups of friends.
There are some marvellous self-catering properties in the UK, particularly in Cornwall and on Dorset's Jurassic Coast. You could rent one of these holiday cottages in Scotland.
To find that idyllic whitewashed villa with private pool you'll need to go to the Med. There are many wonderful places to say in Mallorca far from the package resorts, and on the quieter Balaeric island of Menorca. On the Spanish mainland the Costa de la Luz is the place to go for unspoilt beaches, fishing villages and private villas.
Another surprise is the Costa Brava where, once you get away from the tacky parts of the coast, you'll find some wonderful villas as well as great beaches and a charming, rugged coastline. More details.
In Italy, there are few more seductive destinations than Tuscany where you can rent a gorgeous villa with private pool far from the crowds, even in high season, and visit treasures such as Florence, Pisa and Lucca.
Elsewhere in the Med we love the small island of Gozo off the coast of Malta. It has some gorgeous villas, and romantic hotels such as Ta' Cenc.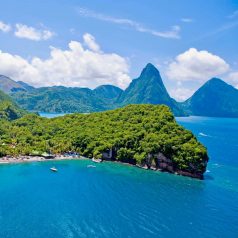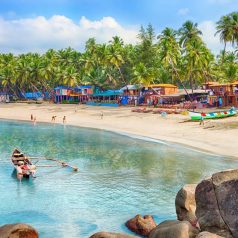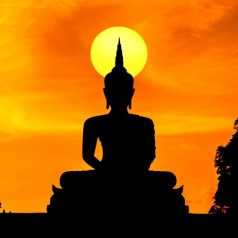 Long haul relaxing holidays
The Caribbean is one of the most relaxing regions of the world. Not just because you have great weather and superb beaches, but because of the friendly vibe and relaxed attitude of locals, which is instantly infectious. I particularly recommend the Cayman Islands and Barbados.
For sheer indulgence, the Maldives are beautiful with some stunning resorts where the emphasis is firmly on relaxation – in, out and below the water. There's a huge range of island hotels to choose from. Check out the increasingly popular all-inclusive Coco Palm Dhuni Kolhu.
Also in the Indian Ocean, Mauritius has some wonderful luxury hotels while the Seychelles is unbeatable for beaches, nature and that away-from-it-all feeling.
For seclusion, I like Denis Private Island but the Seychelles also has some great-value boutique hotels as well as some interesting island-hopping options.
On a budget, I recommend Goa in India where you can laze on wide sandy beaches eating fresh seafood and curries as you watch the sun set. You can stay in an exclusive hotel such as the Nilaya Hermitage or a heritage home such as Panjim Inn.
Thailand is a great option if you want to combine culture, sightseeing and idyllic beaches. I recommend Experience Travel Group which has some great suggestions off the beaten track such as Koyao Island Resort far from the tourist crowds and this street food tour of Bangkok.
Egypt isn't too far away – just five hours flying time. Although the capital Cairo is frenetic, you can enjoy a very relaxing cruise on the Nile that allows you to soak up the sights without packing and unpacking. See more cruise holiday ideas.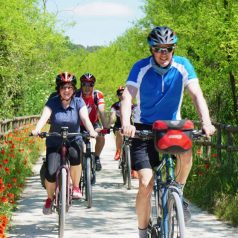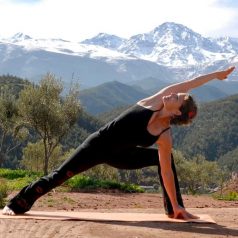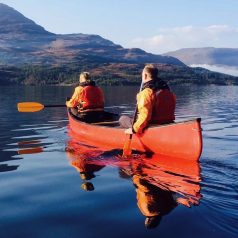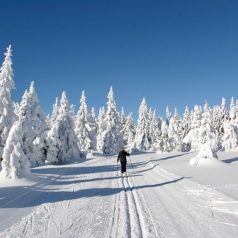 Active relaxing holidays
If you like outdoor activities and clean mountain air, try the French Alps where you can try summer skiing on the glacier, mountain biking, white-water rafting, hiking and countless other outdoor pursuits.
Sweden is astonishingly beautiful in summer – sparkling lakes, midnight sun, an archipelago of forested islands and elegant stylish cities. Try this Lakes and Lochs self-drive holiday from Stockholm to Gothenburg via nature reserves, the Gota Canal and the islands off the Bohuslan coast. Or Highlights of Sweden which includes time in Stockholm, Lake Silja, Lake Vattern and walking in Tivedens National Park.
Skiing is a remarkably relaxing holiday. You can do it with the family or stay at The Lodge, Verbier, one of the finest catered chalets in the Alps. For value skiing, I recommend chalet holidays with Ski Total.
Alternatively, try a Mediterranean beach club with Mark Warner where you can do absolutely nothing, or try your hand at some water sports. This holiday is ideal for families, couples and singles. Best option is the new Paleros Beach Resort in Greece.
In Spain, you can choose a gentle cycling holiday in Catalonia with Inntravel. All the trips are self-guided – some are very easy – and your luggage is waiting to meet you each evening at the next hotel on your itinerary.
If you find flying stressful, remember that rail travel is much more relaxing. You can hop aboard Eurostar for a short break or travel to Venice via the Alps on a super-fast TGV or splash out on the legendary Venice Simplon Orient Express.
Closer to home, the Peak District is a marvellous part of Britain if you enjoy walking, cycling or wildlife. These rental cottages are good value.
Last updated: 9 December 2020
Know when you want to travel?
January – February – March – April – May – June – July – August – September – October – November – December