Recommended tour operator: TransIndus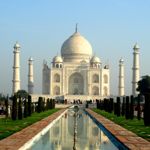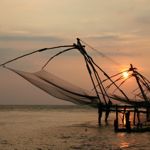 TransIndus says
Established in 1989, we are a London-based specialist with almost 30 years' experience in designing holidays to our heartland, India. Passion and expertise are at the centre of what we do – our team knows India inside out, having lived or worked there and returning regularly to refresh their knowledge.
Boutique heritage hotels
Expert English-speaking guides
Private and group tours
We get to know exactly what you're looking for so we can create journeys that exceed your expectations.
India has enthralled for thousands of years and its modern incarnation remains a country of incomparable fascination. Where to begin? The answer depends on what kind of holiday you prefer of course.
We offer a wide range of tailor-made private tours and a choice of 12 expertly-crafted small group tours for up to 16 travellers, popular with couples and solo travellers alike.
If it's your first visit you've probably set your sights on North India's Golden Triangle – Delhi, Agra and Jaipur. You can experience them all on our 10-day Essential India private tour.
For a more in-depth private tour, Rajasthan Rendezvous includes a stay at a lakefront boutique hotel, run by the local Royal family.
If you want to travel with a group, our eight-day Glimpse of India tour of Rajasthan is the most popular and a perfect introduction to the region.
For a taste of southern India, Kerala combines cultural wealth with a more gentle vibe. Our nine-day God's Own Country private tour takes in the tea plantations, the colonial port city of Cochin, a wildlife adventure in Periyar Wildlife Sanctuary, the dreamy backwaters and a couple of days on the beach at Kovalam.
Join a small group on our Splendours of the South tour which takes in ancient architecture, a cruise on the Keralan backwaters and even a toy train ride through tea gardens.
The best time to travel in Rajasthan and Kerala is from October to April – August and September are also possible in Kerala.
We've touched on just two of India's many regions but there is so much more. Discover our family holidays, wildlife adventures and romantic idylls throughout this intoxicating country.
You will stay in comfortable, characterful and atmospheric hotels where the service is as impressive as the architecture. We select outstanding guides too and ensure smooth travel arrangements from first-class rail travel to a private car and driver.
Our holidays consistently earn satisfaction ratings of 99%, and more than half our clients travel with us more than once.
Find out more about our private journeys and escorted tours in India. Download our India brochure.
Find the best time to visit India.
You may also like: