6 things to do before Cuba changes forever
By Fiona Raleigh
Cuba is changing fast. A country that has been frozen in time since the 1950s is gradually opening to 21st Century commercial forces, and many people think it won't be long before it will be flooded with American tourists and there'll be a McDonald's or a Chipotle on every street corner. Now's a great time to go, and here are six things you must do there before everything changes.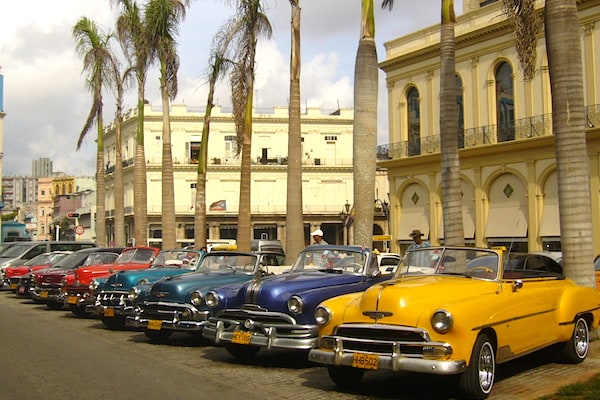 1. Ride in a vintage car around Havana
Sequestered from the influences of the western world for almost 60 years, Havana's streets have changed little since the time of the revolution. Classic American cars chug past the crumbling colonial façades of the Malecón, the city's waterfront promenade, and a ride in one of these vintage vehicles adds a touch of 1950s nostalgia to any tour of the city. Soak up the heady atmosphere of beautiful plazas reverberating with live salsa and learn about Cuba's fascinating history as you pass important sights such as Plaza de la Revolución, the University of Havana, the Capitol Building and the former Presidential Palace.
2. Hike to Fidel Castro's Sierra Maestra hideout
Stretching along Cuba's southernmost coast, the Sierra Maestra crinkles its way across eastern Cuba between Granma and Guantánamo Provinces. As the country's highest and most extensive mountain rang,e it is the best spot on the island for trekking and abounds in natural beauty. Owing to its remote and dramatic terrain, the region has played a large part in the country's revolutionary history: on his return from exile in Mexico, Fidel Castro and his band of revolutionaries used these mountains as a hide-out from where they could plan the expansion of their movement. A hike to the rebel headquarters, La Comandancia de la Plata, takes you through stunning landscapes and offers an insight into some of Cuba's turbulent recent history.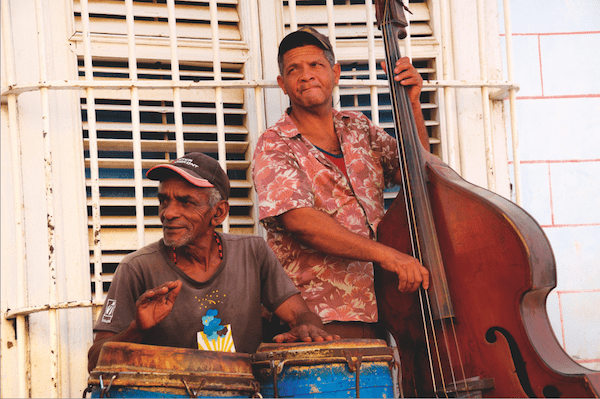 3. Drink mojitos at the Buena Vista Social Club
It's difficult to imagine Cuba without hearing the rhythmic sounds of Buena Vista Social Club. Conjuring up a romantic vision of sultry streets, balmy bars and seductive salsa, the seemingly ageless musicians have captured the essence of 1940s and 50s Cuba. The original Buena Vista Social Club of the 1940s, after which the band was named, was where upcoming stars would come together and perform their music. Keeping this musical tradition alive, members of the group regularly perform at Café Taberna Beny Moré in Old Havana where nostalgic décor and sensational salsa dancers combine to recreate a bygone era.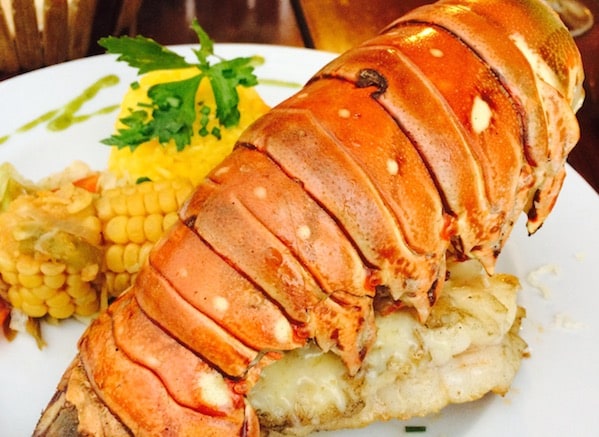 4. Eat in a paladar
With most restaurants in Cuba being run by the state, the standard fare can be quite uninspiring. However, there is an alternative and uniquely Cuban dining experience that, thanks to Raul Castro's economic reforms, is becoming more prevalent all over the country but particularly in Havana: paladares are small privately-owned restaurants that have been authorised by the government and, while they are still subject to strict regulations, they prepare delicious homemade meals. Typically found in crumbling historic homes, these family-run eateries offer atmospheric surroundings as well as a feel for authentic Cuban life.
5. Snorkel a deserted offshore cay
Warm Caribbean waters wash across unspoilt sugar-white shores and create a home for a thriving underwater ecosystem: from larger marine life including sea turtles, barracudas and moray eels to iridescent shoals of tropical fish amongst the coral, there is an abundance of life and snorkelling in these deserted offshore cays is a wonderful experience. With coral atoll islands off the coast, there are opportunities to have a more private and intimate beach experience while exploring vibrant underwater worlds at your leisure. As tourism to the island increases, these secluded spots may become a thing of the past.
6. Rural life in Baracoa
Sitting in a remote corner of Cuba's eastern provinces, Baracoa has remained relatively cut off from tourism, despite its status as Cuba's 'first city'. Founded 20 years after Christopher Columbus arrived on the island during his first voyage in 1492 when he was charmed by the area's beauty, this small but charismatic city is surrounded by lush, tropical countryside where time seems to have slowed to a somnolent ticking of seconds. Travel by boat down the rippling river Rio Toa through emerald forests or visit rural cocoa plantations and taste the Aztec-inspired chocolate drink, chorote. A hike up the impressive tabletop mountain of El Yunque will reward you with spectacular views over rural Baracoa.
Don't miss out...