By Simon Langley
An intrinsic part of travelling abroad is the transport. We've all heard stories about Thailand's squealing tuk tuks and India's overcrowded trains, but there are still some ways of getting around that remain unique. Here, we take a look at six weird and wonderful modes of transport, everything from hand-pulled carriages to super-fast floating trains.
1. Leg rowing, Myanmar
With its stilted villages and floating gardens and sunset-grabbing monasteries, Inle Lake is one of Myanmar's unmissable attractions. Local fishermen and traders navigate its waterways by punting with one leg wrapped around an oar, balanced on the stern of their small hollowed-out boat. It's the fishermen that are most impressive as they juggle oar and net – it's said that the practice evolved from the need to see above the lake's foliage.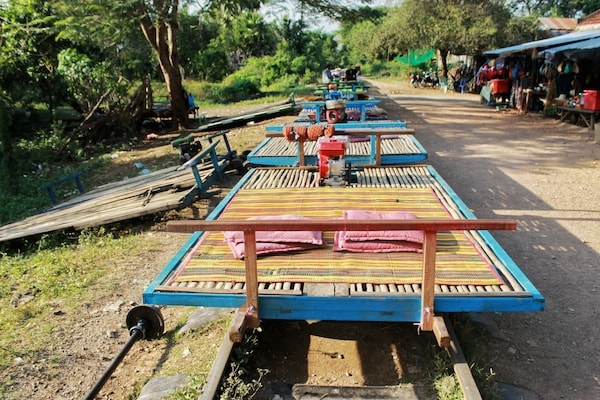 2. Bamboo train, Cambodia
At first glance, a bamboo train seems like folly. A simple platform runs for 7km along ancient rails through jungle and over colonial-era bridges in Cambodia's Battambang province. Pile on a dozen passengers and it makes for an exhilarating ride. However, its real beauty comes at its midway point when two trains meet. With only a single track, one train – whichever has the lightest load – must be dismantled to let the other pass before it can continue its onwards journey.
3. Amfibus, Netherlands
Billed as the 'Floating Dutchman', the Amfibus looks like a regular tourist coach until it plunges head first into the waterways of Holland's cities. It originated in Rotterdam where it tours the city's landlocked sites before diving into the Maas river where water gently laps at the windows. The company behind the Amfibus promises to roll out the concept across all waterbound European cities. But, at a cost of £700,000 for each bus, don't hold your breath.
4. Underground funicular, Istanbul
In the late 19th Century the financial seat of the then Ottoman Empire was divided by a particularly obstinate hill. The resulting solution was an ambitious project to construct the world's third subterranean urban railway after the Athens Metro and, before that, the London Underground. Originally it consisted of two gas-lit wooden carriages that featured segregated seating for men and women and a goods compartment for livestock. Today, it connects modern-day Karaköy and Beyo?lu in Istanbul, ferrying passengers the 500m journey up from sea level.
Did you know you can get unlimited travel in Europe with an Interrail Pass? Find the latest discount codes and deals from The Train Hacker.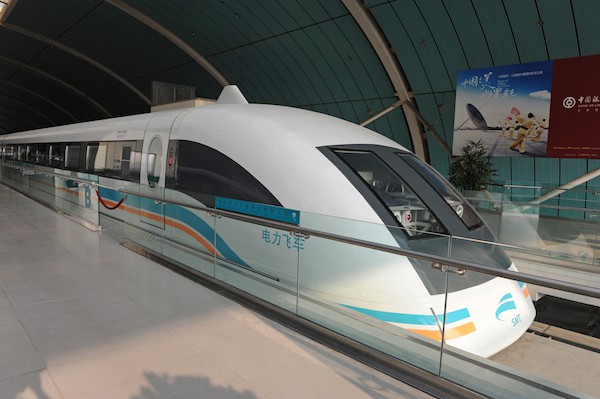 5. Maglev Train, Shanghai
China's Maglev Train has been shuttling passengers between Shanghai's Pudong Airport and the city centre since 2002. It was built using German technology and floats on a magnetic cushion, meaning friction-free speeds of up to 268 mph. It's the first and only commercially operated service of its kind and the world's fastest train open to the public, covering a distance of 30 km in just eight minutes.
6. Human rickshaws, Japan
Rickshaws were first seen in 1869 following the lifting of a ban on wheeled vehicles in Japan, marking the start of a period of rapid technological advancement. Soon they became the country's most popular form of transport. Known as jinrikisha – literally, 'manpowered carriage' – there were said to have been invented by a European missionary who needed to transport his ailing wife across town. They have since been exported around the world, from India to Vietnam. Today, the human-powered version lives on in the geisha districts of Kyoto and Tokyo.
All images courtesy of Wexas Travel. 
Note: All the travel companies featured on this site are personally recommended by our editors. Companies pay us a flat annual fee; we don't get any additional payments if you click on their sites or make a booking. Those fees pay for the upkeep of our site, so we can keep it current and reliable. See more about how we work.
Copyright © 2020, 101 Holidays Ltd