10 of the world's worst-behaved air passengers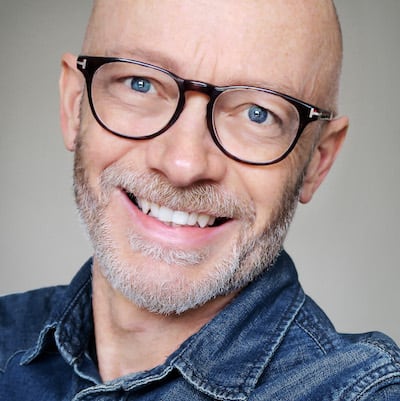 By Mark Hodson, Editor of 101 Holidays
Plumber's violent frenzy after computer porn ban

Plumber Ian Bottomley, 36, flew into a drunken rage after being told by cabin crew not to look at porn on his computer. He assaulted three stewards and caused £30,000 of damage during a 12-hour rampage on a British Airways flight from Johannesburg to Heathrow. He offered one passenger – a former soldier – to "step outside" before finally being overpowered, handcuffed, gagged and strapped to a seat. The seats in front of him had to removed to stop him head-butting them. South African-born Bottomley was jailed for three years at at Isleworth Crown Court in London.
Investment banker's nasty accident in First Class

Gerard Finneran, an American investment broker, went berserk in the first-class cabin of a United Airlines flight to New York after he was refused a drink. Finneran, 59, climbed on to the food cart, dropped his trousers and defacated. He was sentenced to two years probation and given 300 hours of community service, and also forced to pay the airline $50,000 to cover cleaning bills and refunds for fellow passengers. Outside court, his lawyer said that Finneran had "uncontrollable diarrhoea and that what happened on the plane was an accident".
Drunk housewife injured policeman's landing gear

Housewife Carmel Beer was jailed for 18 month after a drink-fuelled incident on a British Airways flight from Montreal to London. Beer, 50, from Somerset, was said to have thrown red wine over the chief cabin steward and tried to pull off his clip-on tie. When refused more alcohol, she called a stewardess a "f****** little nazi" and locked herself in the toilet with a bottle of whisky. On landing, three police officers came on board to arrest her. She allegedly swore at them and kicked one so hard in the groin that he had to spend time off work sick. Beer was convicted of assault at Isleworth Crown Court.
Passenger tasered after stripping naked and asking pilot for a fight
A drunken passenger returning to Manchester on an Easyjet flight from Malta last month was tasered by police after stripping naked on the tarmac, urinating up the side of the terminal building and challenging the captain to a fight. Former postal worker Robert Scheer, 52, had reportedly appeared drunk, became abusive and swore at fellow passengers on the flight. Policed issued him with a fixed penalty notice.
Boozer who headbutted two stewards jailed for nine months
Shortly after a British Airways flight left New York for London, the cabin crew noticed that 31-year-old Thomas Joyce had been drinking. After being refused more alcohol, he started hurling abuse and getting more aggressive. He was placed in a seat between two stewards and the captain ordered the crew to use handcuffs and seat restraints on the passenger. As the two stewards tried to hold him down, Joyce turned and headbutted both men in the face. It took 10 restraints to eventually secure him to the seat. Joyce was jailed for nine months.
Drink before dinner? Make mine a bottle of liquid soap, please

Russian-born artist Galina Rusanova was flying from Los Angeles to her home in London when she allegedly got drunk and started bothering other passengers. She drank a bottle of liquid hand soap before kicking and punching flight attendants and attempting to bite one "like a dog", according to court reports. She was handcuffed to a crew member's seat and the aircraft diverted to Bangor, Maine. Rusanova, 54, pleaded guilty to three counts in a US court and sentenced to 21 days in jail. She is said to have told FBI agents: "It's typical of me. I sometimes do crazy things."
Get a room. Or at least go in the toilet
South African Airways launched an investigation after passengers on a night flight from London to Johannesburg complained that a couple in Club Class had full sexual intercourse. The pair, who were said to be drunk and stripped from the waist down, were watched by families with young children. They reportedly only stopped when the captain emerged from the cockpit and told them the plane was "no shag house".
Another setback for Vinnie Jones PR team

Former football player and actor Vinnie Jones was given 80 hours community service after he admitted assaulting an airline passenger and threatening members of an air crew. As passengers and crew tried to restrain him, Jones reportedly declared: "I can get you murdered. I can get the whole crew murdered for £3,000." Jones had allegedly slapped a fellow passenger Stephen Driscoll who had accused him of being annoying. Jones was ordered to pay the passenger £300 compensation plus a £500 fine and costs.
Man jailed for urinating on fellow passenger

A 66-year-old woman was flying to Hawaii for a diving holiday and was watching an inflight movie when a man stood up from his seat and began urinating on her. Jerome Kenneth Kingzio, 28, admitted assault charges on the flight from Los Angeles to Honolulu and was jailed for three weeks. He had been drinking. The woman said her entire vacation was ruined.
Row over reclining seat escalates

An argument between two passengers over a reclining seat escalated into a fist fight that resulted in the aircraft being escorted back by a pair of F-16 fighter jets. The two men came to blows after one reclined his seat into the other's lap soon after take-off on a United Airlines flight from Washington DC to Ghana. As passengers and crew separated them, the pilot decided to return to Washington.
Don't miss out...