Upgrade your ski holiday … travel by private jet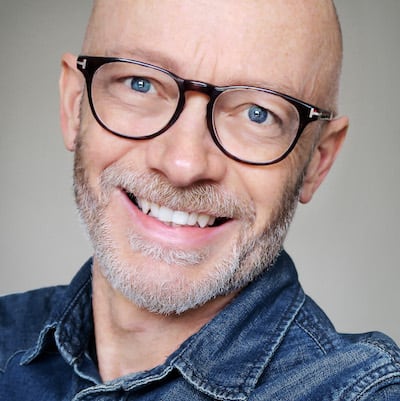 By Mark Hodson, Editor of 101 Holidays
A skiing holiday can be a great leveller. Whether you stay at a five-star hotel with gold taps or a bunkhouse for backpackers, you're all sharing the same slopes, the same snow, the same ski lifts. And if you're heading for the Alps, you're almost certainly sharing the same airport experience, as tens of thousands of people descend every weekend on overcrowded European airports. (Yes, I mean you, Geneva.)
One British tour company is trying to solve that last problem by chartering a private jet to the Alps this season at a price within reach of many families. Butler & Lloyd will use a 49-seat Embraer 145 aircraft flying out of Farnborough Airport, an hour's drive from London.
There are specialist companies, such as Jet Escapes, that offer exclusive use of a private jet, but these tend to be short breaks or day trips, as the cost of keeping an aircraft on the ground – or returning it empty – is very high.
By chartering its own mid-sized aircraft, Butler & Lloyd will allow its clients to spend a week on the slopes without incurring billionaire costs. One of the biggest attractions is avoiding the crowds at Gatwick or Heathrow airports. Farnborough, by contrast, is tiny with a seamless check-in experience and free parking directly outside the terminal. The airport also has a children's play area, showers, free wifi and a cafe.
After a comfortable flight with lavish inflight catering, passengers will land at Geneva or Turin (it's not possible to totally avoid the hoi polloi). On the return trips, the company has been promised its own private check in and gate, though it isn't using the private terminal at Geneva, which is presumably reserved for the genuinely super-rich.
The company is firmly focussed on the key holiday periods – Christmas, February half term and Easter – and using five-star hotels in the resorts of Courmayeur and Val Thorens.
Courmayeur is not the most obvious destination for high-spending families (Meribel is first choice for many) but the Italian resort has pretty tree-lined slopes, easy blue runs, lots of sunshine and a child-friendly sports centre. It's also just 90 minutes by road from Geneva.
I tried out the Butler & Lloyd experience on a short trip to Courmayeur with my 12-year-old daughter, staying at The Grand Hotel, which isn't on the slopes but provides an on-demand shuttle bus service to the lifts. The hotel spa is spectacular, and the rooms are both stylish and comfortable but I found the restaurant on the fussy side, and not great for younger kids. At our dinner the kitchen couldn't muster an ice cream or a sorbet. Apparently, Italian children don't eat ice cream in winter.
Courmayeur itself is a stunner. The resort recently lashed out €105million on a new Skyway ride, which opened in May 2015, with super-fast rotating gondolas that will whisk you up to 3,500 metres so fast that some people – myself included – feel distinctly dizzy.
As well as offering astonishing views from the open-air 360-degree terrace at the top, the Skyway provides easy access to the Vallée Blanche off-piste ski route to Chamonix as well as off-piste runs back down to Courmayeur. There is also an excellent restaurant near the top. The return fare costs an equally breathtaking €48 but if you buy a ski pass for three days or more, the trip is included, and under-sevens go free.
Getting to the pistes involves another gondola ride but once you arrive, you can rent equipment beside the main lifts and leave your equipment there overnight: no need to carry your skis and boots back to the hotel. The skiing is excellent with gorgeous views of Mont Blanc. We were there on the weekend before Christmas when many resorts were struggling with bare mountainsides and gloomy weather, but we enjoyed bright sunshine and well-covered pistes. It turns out this is a smart time to go as the Italians all do their Christmas shopping that weekend, so the slopes are almost empty.
Eating out is a real treat in Courmayeur, and there are some great mountain restaurants where you should book ahead. We had a magnificent lunch at the Maison Vieille – simple but perfect traditional dishes like spaghetti carbonara and Tomino cheese with mocetta (air dried beef) and rocket.
Perhaps the highlight of our trip was a gourmet dinner at Chiecco, a cosy little mountain hut run by a slightly eccentric couple, Anna and Paolo. You must book ahead and they will pick you up from the gondola and take you to the door by snowmobile. The slow-cooked lamb and hot chocolate fondant were knee-trembling. I can't wait to go back – even if I can't afford the private jet experience.
What it costs
Seven nights half-board at the Grand Hotel Courmayeur costs from £9,200 for up to two adults and two children sharing a junior suite and including private jet flights and transfers, departing on 11 February, 25 March or 1 April 2017. Details from Butler & Lloyd.
Photos: Mark Hodson