Stapleford Park hits the mark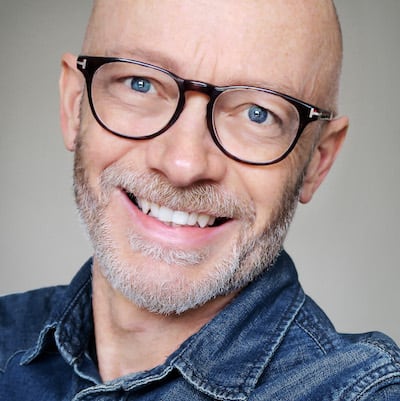 By Mark Hodson, Editor of 101 Holidays
"Good shot! You took its right wing right off."
Gillian, my wife, turned and grinned as Malcolm Davison – corpulent and ruddy-faced beneath his tweed cap – cracked open the shotgun and reloaded.
No animals were harmed in the making of this article. We were shooting clays at Stapleford Park, a grand country house hotel in the rolling Leicestershire countryside near Melton Mowbray. And it turned out, much to my chagrin, that both Mrs Hodson and our 16-year-old son, Callum, are better shots than me.
"You've got to aim and fire early before the clay gets too far away from you. Aim a little below it, like you're shooting its legs off," Davison told me.
You won't be surprised to learn that – if you arrive in season – Davison will take you on a live shoot, where you can take aim at partridge, duck and pheasant.
It's part of a long tradition in these parts. The market town of Melton Mowbray is famed for two things: it is home to the pork pie, and to some of Britain's most prestigious fox hunts. The Belvoir, the Cottesmore and the Quorn are all based nearby and huntin', shootin' and fishin' runs through the veins of local people.
Two hundred years ago the wealthy elite would travel up from London by carriage to hunt with hounds. Today the train from King's Cross races to nearby Grantham in just over an hour. However, the feeling of getting out of the city and into the fresh country air is no less exhilarating.
The history of Stapleford Park goes back to the Battle of Hastings in 1066. Over the years it changed hands many times, and was bought in 1894 by Lord Gretton, a wealthy brewer with social ambitions who turned it into one of England's most elegant stately homes.
In 1988, it was bought by Bob Payton, the American entrepreneur who brought Chicago deep pan pizza to Britain, and this year it celebrates its 25th year as a hotel.
Set in 500 acres of grounds landscaped by Capability Brown, the main house is both grand and welcoming, with more of the feel of a country house than of a hotel (that's a good thing in my books).
There is a grand wooden staircase, a library and drawing room with high ceilings, fresh flower displays and comfortable sofas, a billiards room with a full-size snooker table, trophies on the walls and woodsmoke in the air.
There is also a spa, a 22-metre indoor swimming pool, sauna and steam room, tennis courts and a championship golf course that wraps around the pond and woods to the front of the house. Even if you don't play golf, you can enjoy a bracing hour-long walk on a marked trail along the course.
The rooms are individually decorated and some are surprisingly quirky: we slept in Amanda, decorated in muted browns and bronzes, while our two children shared Campion Bell, a whimsical trompe d'oeil creation. Other rooms have been kitted out by brands including Crabtree & Evelyn, David Hicks and Pirelli.
At dinner the service was formal and the menu relaxed: lots of locally-sourced crowd-pleasers including shepherd's pie, beer-battered fish and chips and venison sausage. The food was delicious and prices were sensible, with most mains around £15.
Next morning, after an impressive full English breakfast, we played country squire with the shotgun while our daughter Helena, eight, joined a falconry class. This, she declared, was even more exciting than the swimming pool.
After checking out we left our bags at reception and whiled away an hour or two in the library, basking in the low February sunshine, snacking on biscuits and hot chocolate. One night away from the capital doesn't look much on paper, but we felt as if we'd "properly" been away.
And failing to hit the target in the shooting? I'll get over it.
Travel brief
Double or twin rooms at Stapleford Park cost from £140 per room per night on a B&B basis. This is the hotel's spring breaks offer which runs until 30 April. Other offers include free kids stays over Easter. For bookings and information contact 01572 787 000 or visit www.staplefordpark.com.
Getting there: East Coast Trains operates 64 services each weekday between London King's Cross and Grantham with some services taking only 65 minutes. Advanced return fares, booked online at www.eastcoast.co.uk start from £20. Or you can upgrade to First Class (from £48) and enjoy free food and drink and unlimited wifi. Times and fares can also be found on 08457 225225 or at any staffed station.
From Grantham station the hotel can arrange a taxi transfer. The drive from London takes about two hours.
Don't miss out...