Skiing in Klosters: if it's good enough for William and Harry…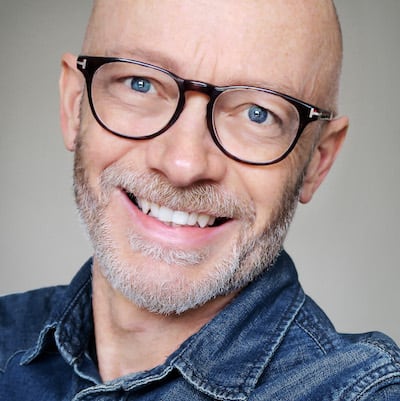 By Mark Hodson, Editor of 101 Holidays
The Swiss ski resort of Klosters is famed for its royal connections: Prince Charles has been a regular visitor for most of his life, and he's often joined on the slopes by Princes William and Harry. But aside from that celebrity tidbit, most British skiers know little about Klosters. In fact, the resort is frequently overlooked in favour of its bigger, better-known neighbour, Davos.
Ignoring Klosters would be a mistake, as I discovered on a trip there last week. A pretty Alpine village in the Graubunden region reached by a scenic two-hour train journey from Zurich, Klosters boasts some of the finest skiing in the Alps, particularly for those in search of off-piste adventure.
The first thing to say about Klosters is that it's not flash. You won't find glitzy casinos or designer malls. The look and feel is subdued and understated. It's old money, not fur coats and jewels. The village is home to some charming family-run hotels, many with excellent restaurants. However, the social scene is discreetly tucked away, with the resort's most famous guests staying and dining in friends' chalets.
Although you shouldn't go to Klosters for celeb spotting, you might rub shoulders with the royals without even realising it. "You probably wouldn't recognise them under their goggles and hats," one British expat told me. "They take the lifts with everyone else and the people here who know who they are don't make a fuss. Charles and the boys were here three times last winter and the press didn't get a sniff of it."
I stayed at the Vereina Hotel, which is typically Swiss: cosy, well-run and unassuming. Its best feature is quietly tucked away: a vast spa and wellness centre in the basement where it is quite possible to spend an entire afternoon enjoying the pool, sauna, steam rooms, heated stone beds, exotic showers and relaxation room.
Nightlife is subdued. The Hotel Chesa Grischuna has a popular piano bar, and downstairs in the basement there is a two-lane bowling alley hewn out of the rock, which would make a great venue for a private party. After a superb dinner at the Hotel Alpina, a jazz quartet with a combined age close to 250 years, belted out toe-tapping standards.
If you want to get the heart racing, head upwards. At the heart of the village, beside the train station, is the Gotschna cable car which takes you from the village level of 1,124m to the Gotschnagrat at 2,285m. Over the ridge lies the Parsenn, a wide expanse of mountain which last week was carpeted in thick fresh powder.
Our guide, Jurg, showed us to fields of deep fluffy snow where we didn't see another track. The mountain was quiet, almost eerie. "It's always like this between early January and mid February," explained Jurg. With so much space to ourselves and so few other skiers in sight, it was easy to see why the royals love this place.
The piste skiing is not especially challenging. There are lots of comfortable reds and some picturesque runs through the trees, but this is really a resort for off-piste skiers. The powder was perfect, so soft and deep that when I caught a tip and fell head first, I managed to permanently lose a pole.
A short bus ride from Klosters along the valley takes you to the Madrisa, an entirely separate mountain covered by the same lift pass. Its south-facing slopes are perfect for a sunny day and the wide rolling blues and easy reds make it perfect for families and unadventurous intermediates.
However, it too has some fabulous off-piste. We found deep fresh snow right beside the groomed slopes and, because the gradients were gentle, this proved the perfect flattering powder for wobbly off-piste skiers like myself. Even at 11am it had not been skied out, and with much of the best snow close to the pistes, it would have been perfectly possible to ski powder all day even without a guide.
Jurg, of course, knew some even better spots and took us on a short hike to the Ratschenjoch where we found a wide bowl of pristine powder and eye-popping views down into the valley. Unfortunately, the excitement got too much for me, and I managed to hurl myself head first down the slope, resulting in a small collection of bruises and a pole snapped clean in half.
In spite of its reputation for high-end visitors, Klosters is not unreasonably expensive. At the Schwendi restaurant on the Parsenn I had "pigling ragout" – delicious tender piglet slow-cooked in red wine and fresh herbs and served with champ, carrots and courgettes. As part of a two-course menu, including salad, it was excellent value at CHF 17.50 (£12.00). A beer was CHF 5 (£3.40), an espresso CHF 3.90 (£2.67).
On the Madrisa the best place for lunch is the Zugenhutti, a light and airy modern hut with a spectacular sun terrace where the speciality is raclette: if you're feeling hungry, the price tag of CHF 22.50 (£15.35) is not bad.
Even Klosters skiers aren't immune to the effects of the recession and this season, between 16 November and 23 December, the resort offered free ski passes for guests who stayed at hotels in the village. If it repeats the offer next winter and the early snow is good, this will be a deal hard to resist, both for royals and their subjects.
* Humble thanks to the charming staff at Andrist Sport who lent me a pair of skis, and were kind enough not to make a fuss about the missing and broken poles.
Don't miss out...