Perfect start to the ski season in Verbier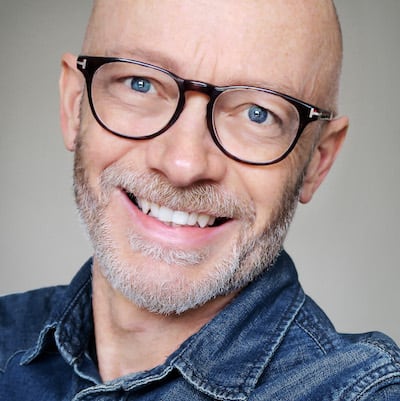 By Mark Hodson, Editor of 101 Holidays
Ski holidays can be risky: there can be too much snow or not enough snow; people get injured, flights get cancelled. But when everything goes right there is no more exhilarating experience in the world than blasting through a field of knee-deep powder in brilliant sunshine.
Those were the conditions I found last week in Verbier where a metre of fresh snow had landed before my arrival. I woke on my last morning to find another 20cm had fallen overnight and by the time I made it to the slopes, the sun was peeping through, offering perfect conditions both on and off the piste.
This has been an amazing start to the season across the Alps and further evidence that December can be a great time to travel. Sure, it will be cold, but prices are low and the slopes are uncrowded. Geneva Airport was near deserted – even on a Saturday – and passengers on our Easyjet flight had a row to themselves.
I was skiing with Fraser Ewart-White, co-founder of the chalet operator Powder White, along with Daniel Elkan, my co-founder at snowcarbon, and our PR minder, Louise Ferrall, of PCC.
Although we all had some experience skiing off piste, none of us would call ourselves experts (particularly me) so we were joined on our second day by Jon Ahlsen and Tom Waddington, both instructors at New Generation, one of a new breed of British-run Alpine ski schools.
Normally part of the job of the off-piste guide is to find sections of untracked powder. But there was so much fresh snow that we were spoiled for choice and Jon and Tom focussed on teaching the correct technique for skiing the deep stuff. They were smart, full of enthusiasm and great teachers. It was one of the best day's ski instruction I've ever experienced.
Fraser, who worked at Sainsbury and Netflix before entering the ski industry, is doing something quite interesting with the traditional ski holiday, offering a basic chalet price to which clients can add their preferred experiences. You can opt for an Extreme week – with off-piste instruction and guiding, or a Relax week with private yoga classes and massages in your chalet. You don't need to book your flights with the tour operator, and in fact 98% of clients make their own arrangements, whether by air, rail or self-drive.
This season, Powder White is also offering chalet weekends at sensible prices, which adds a useful new option for time-poor skiers. Another operator, Powder Byrne (similar name, but more emphasis on luxury) offers seriously good ski weekends at five-star hotels in a selection of Alpine resorts, but Powder White appears to be the first offering fully-catered chalets for 3- or 4-night breaks.
We stayed at one of their chalets in Verbier which was comfortable, smartly decorated and in a perfect location close to the main Medran lift. The rooms were on the small side and did not have en-suite bathrooms, but this was more than compensated for by the high quality of the food and the great attitude of the chalet staff. Another luxury was getting an in-chalet ski fitting with the local shop All Mountain Rentals (available at no extra charge). With accommodation prices from £349 for a week (or £299 for three nights) and good discounts in the New Year, this looks an attractive deal.
Verbier is as famous for its nightlife and lively apres-ski scene as it is for its great slopes. So it's almost obligatory to polish off a day's skiing with a few drinks at a bar such as the Fer à Cheval (known to seasonnaires as the Furry Shovel).
But one day we bucked tradition and swapped lager for the lotus position as we took a yoga class with John Wolstenholme, a British ski instructor and yoga teacher. John has designed a class aimed specifically at skiers and boarders, to stretch out the thighs, lower back and shoulders. At the end of the hour I felt wonderfully relaxed (and sufficiently energetic to manage a couple of drinks at this season's hottest bar in the Hotel Farinet).
Finally, Daniel wouldn't forgive me if I didn't mention that a new weekly rail service to Switzerland now promises to slash the time it takes to get to Verbier by train. Starting this Saturday (22 December), you can hop on a Eurostar in St Pancras at 0657 arriving in Lille at 0926. A quick change of platforms and you board a super-fast TGV arriving in Martigny at 1647. A regional train then gets you into Le Chable at 1713, from where you get a gondola into Verbier.
Don't miss out...