My visit to Warwick Castle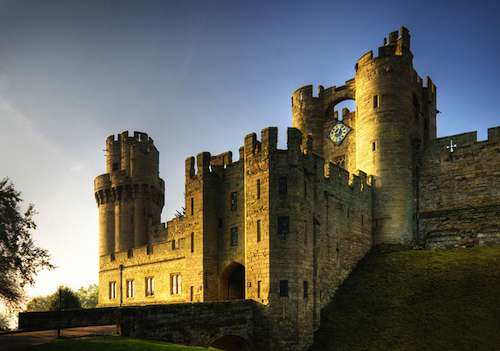 By Helena Hodson, age 9
I went with my mum and dad to spend a day at Warwick Castle and it was amazing. The castle is huge and dates back to 1345 and there are lots of things to see and do. Here are my top five:
1.      The Archer: He was dressed in mediaeval costume, fired arrows and told us lots of gruesome stories, like how a very unfortunate French soldier was pinned to his horse by two arrows shot into his thighs. This was my favourite part of the day because the archer was very funny and a great actor.
2.      The Mighty Trebuchet: A trebuchet is a humongous catapult. First the man told us all the facts about it, like it was Europe's largest siege machine, and when they fired it, I couldn't believe my eyes! It travelled so far at such a high speed, it was incredible.
3.      Victorian Classroom: What I loved about this was that they told you facts while you pretend to be a Victorian schoolchild. Although I have to say, the rules were very strict! You can find it in the Vile Victorians section.
4.      Kingmaker: You go underground and walk through cellars, seeing a series of scenes (with waxworks made from Madame Tussauds) showing everybody from treasurers, blacksmiths, costume makers to the king getting ready for battle. I'm sure everyone would be feeling really excited but nervous at the same time.
5.      The Jail: Even though it was very small, I really loved it. When you came in, it was really dark and gloomy. There was a place to hang people's bodies until they rotted away. At the end I saw a pit with nothing inside it. I saw that it was a place where prisoners were put as an extra punishment. And seeing as there was a hole in the side of the wall, that was where everyone's poos and wees went. Gross!
Editor's note: Warwick Castle is located in the centre of Warwick and is open every day from 10am except Christmas Day. Tickets cost from £22.80 (children £15.60; under-3s free). Save up to 25% by booking online.
Don't miss out...