Is Seville the sexiest city in Europe?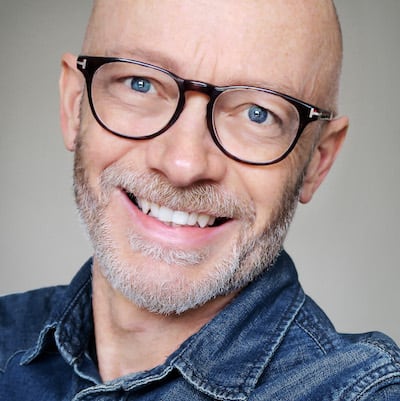 By Mark Hodson, Editor of 101 Holidays
Is there a more beautiful and seductive city in all Europe than Seville? The capital and cultural heart of Andalucia is not just the perfect antidote to the northern winter, it's a teasing hint at how different our lives might have looked had we been born in Spain's sultry south.
Seville is a distillation of all things Spanish. This is the city that invented tapas and flamenco. It's home to the world's oldest bullfighting ring, and the setting for many of the great operas from Carmen to The Marriage of Figaro. Plump oranges hang from trees in every square, and the sound of guitar and castanets is never far away.
Unsurprisingly, Sevillanos look rather pleased with themselves. On the evidence of my recent visit, they are better looking, better dressed and generally more jaunty and life-loving than the average European. At 4pm on a Friday afternoon, when most of us are still tapping away at keyboards in darkened rooms, the bars around the centre of Seville were buzzing with crowds, eating, drinking, laughing and carousing. It's not unknown for lunch to keep going into the early hours. Were they laughing at our drab Protestant work ethic?
Plaza de España, Seville
On a Saturday morning, the last day in February, the weather was perfect – blazing sunshine and 20ºC – and the locals were out in force. Families strolled through the formal gardens of the Parque de Maria Luisa and cycled along the banks of the Guadalquivir River. On the water was a flotilla of canoes, kayaks, paddleboards and rowing boats.
I stumbled across a wedding ceremony in a huge Gothic church in the old riverside district of Triana. The men in sharp suits and the women in hats and veils looked impossibly elegant, yet outside beer bottles were piled high on the tables of a pavement cafe. Beer, I was told, is not regarded as alcoholic, so it's fine to polish off a couple before lunch. The drinking really starts in earnest with a fridge-cold fino, served with the day's first tapa.
Spring is the perfect time to visit. In summer the heat in Seville reaches an unbearable 45ºC, made worse by a wind so hot and fierce it could strip paint. Only then might the locals moderate their intake by switching to tinto de verano – red wine mixed with lemonade – followed by the obligatory siesta.
La Giralda
One of the many joys of visiting Seville is that you can throw away your map and wander aimlessly, certain that you'll chance upon a perfect cobbled square or some ancient blue-tiled tapas bar, where grizzled old geezers neck sherries and loudly debate the latest football scores.
At the heart of the city, the Barrio de Santa Cruz is a baffling maze of streets and alleyways so tightly packed that even the midday sun can't peep through. One street is so narrow that it's known as the Calle del Beso because it's said you can lean out of your window and kiss a lover in the opposite building. In summer, residents splash water on the cobbles to bring the temperature down a degree or two. Perhaps also to stop the kissing.
If you do opt for some conventional sightseeing, you're in for a treat. A piffling €9.50 gets you into the Real Alcázar, one of the greatest palaces in Europe, a Moorish masterpiece of arcaded courtyards, tiled patios and impossibly ornate ceilings. Peacocks strut through the magnificent gardens where, given a well-stocked picnic, I'd have happily spent the day.
Ceiling in the Real Alcázar
It's a short walk from the Alcázar to Seville's cathedral, the third largest in the world after the Vatican and St Paul's. Inside, the two big crowd-pullers are the elaborate carved altarpiece and a bombastic shrine to Christopher Colombus which is said to contain the explorer's remains (though a church in the Dominican Republic makes a similar claim. It's possible Chris's bones were divvied up at some point).
Seville's most striking building is the Giralda – a Moorish minaret so exquisite that even the addition of a Christian bell tower failed to diminish its beauty. It is said that the Moors, who reigned over this part of Andalucia for 500 years, planned to demolish the building rather than let it fall into Catholic hands. The Christians, who had the city under siege, threatened to kill every man, woman and child in Seville if the threat was carried out. The Moors backed down and the building survived.
According to local statute, the Giralda should remain the tallest edifice in Seville, but this rule was broken recently with the construction of an ugly tall tower that is home to … you guessed it … a bank. Apparently, this was deemed to be okay because the new monstrosity stands on the other side of the river. Disappointing, but I'll bet the Giralda outlives the bank and its hideous headquarters.
Not all modern intrusions are crass. In fact, some are quite wonderful. A case in point is the Mercado Gourmet Lonja Del Barranco, a 19th-century steel and glass building on the banks of the river that was once the city's fish market, but latterly fell into disrepair. It reopened at the end of 2014 as a food hall packed with stalls serving a dazzling array of fish, seafood and superb modern tapas. You can't book a table so go early to avoid the 2pm rush.
Seafood at the Mercado Gourmet Lonja Del Barranco
Urban regeneration has also revived the Plaza de la Encarnación where a remarkable structure of connected towers that resemble giant mushrooms has been built on the site of a neglected car park. Designed by the German architect Jürgen Mayer-Hermann, Las Setas is said to be the largest wooden structure on Earth. Its unworldly looks only really make sense when you pay a couple of Euros to get a lift to the top. There, a curling walkway offers panoramic rooftop views, which are especially beautiful after dark.
The area to the immediate west of Las Setas is known as Soho and is slowly gentrifying. There are cosy hole-in-the-wall bars serving cheap cocktails (and one adverting beers at just 40 cents), while a fair trade eco fashion boutique sits incongruously next to a shop selling curtain accessories.
A little further west is the district of Alameda, which has transitioned from blue-collar deprivation to gay-friendly hipsterdom. On a Saturday night I drank with friends at the Gigante Bar, which had an easygoing unpretentious vibe and an eclectic crowd. It's easy to come away from Seville thinking this is a macho monoculture steeped in the past, but there also appears to be tolerance for people who follow alternative lifestyles.
Las Setas at night
Next day I rented a bike and pedalled up and down the river bank, gazing at the unending parade of beautiful people. When work started 12 years ago on the city's first cycle routes, traditionalists declared that Sevillanos would never be persuaded to abandon their cars, but now Seville has more than 80 km of dedicated paths with more planned, plus a rental scheme similar to those in Paris and London. As a result, cycle use has risen eleven fold and Seville is regarded as proof that any city can get people riding bikes if it builds an extensive network of paths.
If the sexy haughty people of Seville can potter around on bikes and thus become a little more like us northern Europeans, what hope have we of becoming more like them? Can we adopt their sultry insouciance? Should I start drinking beer in the morning and walk with more of a swagger?
According to the conventions of travel journalism, this would normally be the point in the article where I take a flamenco lesson from a black-clad Antonio Banderas lookalike. This would, of course, end in embarrassment and humiliation. So I decided against.
Instead, I watched a heart-pumping, foot-stomping show at the Museo del Baile Flamenco, which I thoroughly recommend, then I sat down to a long and indulgent dinner of classic Sevillan dishes including carrilladas (tender stewed pork cheeks), bacalao (salted cod), whitebait and absurd quantities of ham, cheese and wine.
Did I feel a little more like a Sevillano? If I'm honest, not really. But I had fun trying.
How to do it
British Airways has a new direct flight from Gatwick five times a week with returns from £82. There are many hotels in the Barrio de Santa Cruz – I stayed at the excellent Fontecruz Sevilla, a former palace converted into a smart boutique four-star, which has doubles from €139. Taxis from the airport have set fares to the centre: €22, or €24.55 after 9pm.
Our recommended tour operator to Seville is Kirker Holidays. More information from the Spanish Tourist Office.
© All photos copyright Mark Hodson 2015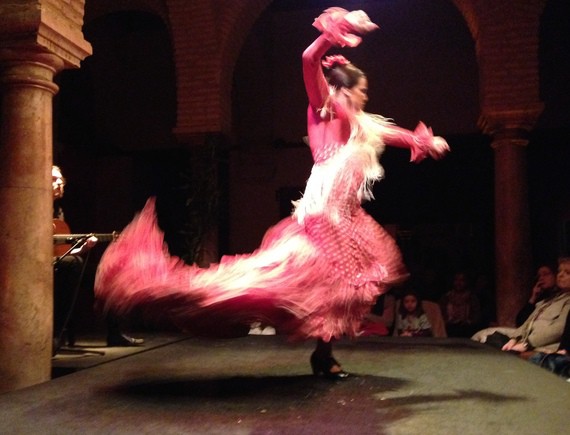 Performance at the Museo del Baile Flamenco