How to keep warm at minus 20ºC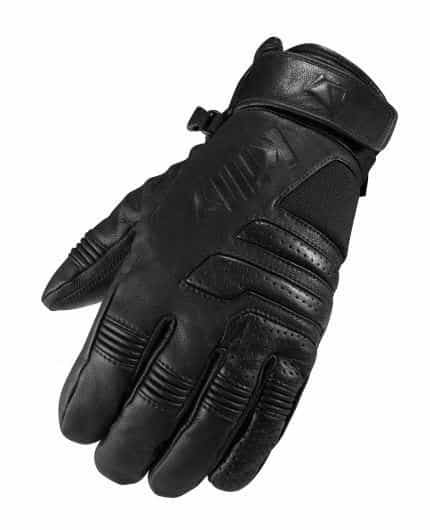 By Mark Hodson, Editor of 101 Holidays
Cold outside, isn't it? Well, a bit. Last week I was skiing in the Swiss resort of Klosters where the mercury dropped as low as minus 20ºC. Believe me, that is seriously chilly (hence the frozen beard).
I love skiing but I feel the cold, especially in my hands. Poor circulation, probably. So this seemed an opportune time to road-test some serious cold-weather gear.
First I tried a pair of Killy Hades gloves, fashioned from soft lambs leather with a thermal lining by Primaloft. Killy is a French brand, named for the World Cup ski racer Jean Claude Killy. This pair retail at £139 which is about £100 more than I've ever paid for a pair of gloves.
Another good way to ensure warm hands is to wear a pair of silk glove liners. I got this pair by Nevica, a brand now owned by the high-street discounter Sports Direct. They are a bargain, reduced from £16.99 to £5.99.
To keep the rest of me warm I took a hooded Bergflette Jacket from Bergans that is as stylish as it is cosy. Constructed from Technowool – a mix of wool, polyamide and polyester – it is not just a big thick jumper, but has an elasticated waistband and cuffs, a lined zip, drawstring hood and soft lining, all designed to keep in the warmth.
Bergans itself has an impressive heritage – the company was founded in 1908 by a Norwegian, Ole F Bergan, who was responsible for a string of inventions including the first rucksack with a frame, and the first step-in, step-out ski bindings.
The verdict? Most impressive was the Bergans jacket which I wore over two thermal base layers and beneath a thin outer shell. So in terms of keeping out the cold, it had to do a lot of the heavy lifting. And it came through, keeping me snug (but not sweaty) all day on the slopes. The Bergflette retails for £120 though I found it online for £91.
My hands also stayed warmer than normal. There were a few frosty moments but it seems the combination of the silk liners, the leather and Primaloft kept my fingers from turning yellow. My only reservation with the gloves is that they have a Velcro-style strap across the back of the hands, to which the silk liners kept attaching themselves when I took the gloves on and off. Even after four days skiing, the liners are starting to fray. But that's a small grumble compared to frostbite.
Overall, a success. And even though I've packed my ski boots up in the loft, I'm more reluctant to put away the Bergans jacket. In fact, I've taken to wearing it around the house during the current cold snap.
Don't miss out...