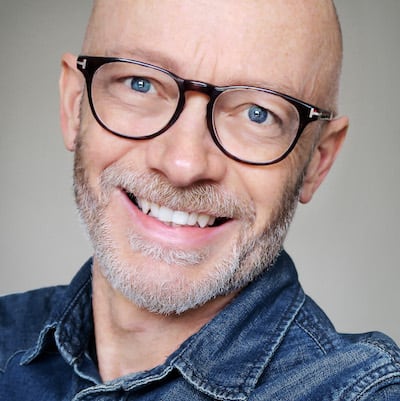 By Mark Hodson, Co-founder of 101 Holidays
Nine years ago I co-founded Snowcarbon, which set out to persuade skiers to forgo the misery of flying and travel to the slopes instead by train. A brilliant idea, but a hard sell. Not because the train isn't a wonderful way to travel, but because human behaviour is notoriously hard to change.
My co-founder Daniel Elkan (who still runs the business) and I would explain the clear advantages of rail travel – the comfort, the views, the reliability, the short transfers, the generous baggage allowance, the gentler impact on the environment – but many people seemed curiously attached to the misery of the airport experience.
Even when we demonstrated that total journey time from Central London to the big French resorts was almost the same by rail, the response of many skiers was: "Well, maybe that's true, but we've always flown, so why change now?"
But things are changing now, albeit slowly. The choice of rail journeys to the Alps is expanding and many tour operators now offer packages that include return train travel.
The easiest and most popular option is the Eurostar Ski Train which travels direct and non-stop in less than eight hours from St Pancras to Moutiers, Aime and Bourg St Maurice. Roll out of London at 9.45am on a Saturday and you'll reach your resort in time for dinner. Last month I jumped on board for a few days skiing in La Plagne.
But eight hours? How the hell was I going to fill all that time?!
This objection to rail travel is ironic because it often comes from the same people who complain they never have enough hours in the day and feel overwhelmed by to-do lists, social media and so on. So you could think of the journey as a short mental detox.
But in fact there is plenty to do. You can eat, wander about the train, buy a drink in the buffet car, read a book, watch a movie on your laptop or just gaze out the window.
Even in economy class, the seating is comfortable, but it's worth considering an upgrade to Standard Premier for a bit more elbow room, guaranteed table seats and a couple of meals. The catering was pretty good – my only complaint was that lunch arrived only about two hours after breakfast.
As we hurtled deep into France, the buffet car got increasingly busy and the atmosphere fizzed with good-natured bonhomie. (Let's be frank: quite a few passengers were on the lash for the entire eight hours. I got the impression from staff that this was perfectly normal.)
I settled for a couple of glasses of white, a snooze, a book, a chat with my fellow passengers and some lovely views of a pink sun setting behind distant mountains. By the time we arrived in La Plagne, after a short minibus transfer, I was feeling a little weary, but more relaxed than if I'd done the journey via Geneva.
There is another direct Eurostar train to the Alps, which travels overnight, leaving London St Pancras at 8pm on a Friday, arriving around 6am the next day. The great advantage here is that you can get up to two extra days on the slopes if you take the overnight train home (departing the Alps on Saturday evening).
However, there are no beds, only reclining chairs, and many passengers find it hard to get a good night's sleep. Alternatively, you can change trains in Paris and book a berth in a couchette: more complicated, but much more comfortable. Given the choice, however, I'd stick with the daytime Eurostar train.
To my mind, the future of rail travel to the Alps looks assured. There seems little prospect of the flying experience improving, particularly with a sustained terrorist threat and increased passport checks caused by Brexit. The economies of Europe are getting wealthier and more and more people want to fly. Even if aircraft become more efficient and the price of oil falls further, taxes on air travel are likely to increase, ensuring the cost to consumers does not drop.
At the same time, the calming experience of comfortable long-distance rail travel – the chance to unwind and zone out for a few hours – has become increasingly attractive in our supercharged, always-on world. Maybe it's time you gave it a try?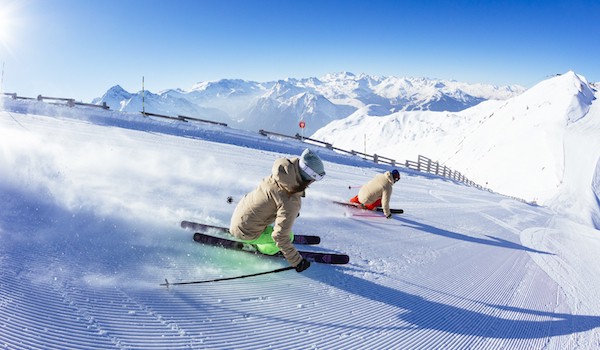 La Plagne
The resort of La Plagne is one of the largest in the world and – along with neighbouring Les Arcs – makes up the vast Paradiski region, which claims a combined 425km of pistes. It's certainly one of the best mid-market intermediate resorts in the Alps with endless cruising blue runs and rolling reds.
La Plagne is made up of around a dozen purpose-built villages dotted around the slopes, so it lacks a true centre, but it does mean that most of the accommodation is ski-in, ski-out. What it lacks in character, it more than makes up for in convenience and superb piste skiing.
I stayed at the newly-renovated Araucaria Hotel & Spa which has a perfect location, bright modern stylish bedrooms and excellent food. There's a large and welcoming bar, lots of thoughtful touches for families and – as the name suggests – a full service spa with pool, sauna, hammam and ice room. The hotels also has its own rental shop with particularly helpful staff.
How to do it
Inghams has seven nights half-board at the four-star Araucaria Hotel & Spa from £949 per person in March 2018. The price includes return train travel from London St Pancras to Moutiers and resort transfers.
For more information on La Plagne, visit www.la-plagne.com.
* Photos by Mark Hodson and courtesy of Eurostar International, Araucaria Hotel & Spa and La Plagne
Note: All the travel companies featured on this site are personally recommended by our editors. Companies pay us a flat annual fee; we don't get any additional payments if you click on their sites or make a booking. Those fees pay for the upkeep of our site, so we can keep it current and reliable. See more about how we work.
Copyright © 2021, 101 Holidays Ltd