Review of Body Tonic retreat at Lou Casteou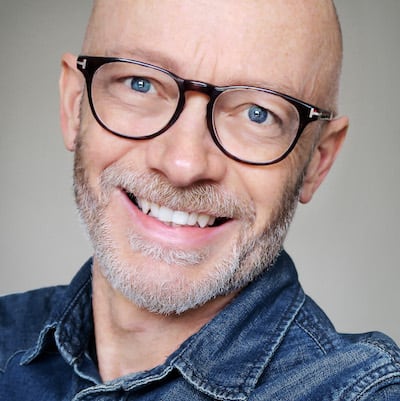 By Mark Hodson, Editor of 101 Holidays
I peeled off the boxing gloves, poured some ice-cold water over my head and checked the time. It was 11.30am and we were 90 minutes into our morning exercise session with another two hours to go before lunch. My legs were getting wobbly and I was sweating buckets. "Keep going and drink plenty of water," barked the trainer, "Big Dave" Higgins. The temperature was 35ºC.
This was not a bootcamp, but an exclusive five-day fitness retreat on the French Riviera. Body Tonic is held in a beautifully-restored chateau, Lou Casteou, set in picturesque grounds between Fréjus and Saint-Raphaël. The aim is to combine hard-core exercise with gourmet food, party nights and Latin American dancing. And it has developed quite a cult following.
The day had started calmly. I threw open the shutters of my room overlooking the infinity pool and padded downstairs for a delicious breakfast buffet, chatting with the ten other guests. One eye on the time, of course, because the fitness regime started at 10am with stretching beside the pool, followed by Boxercise, HIIT training and then a swim before lunch and a well-deserved glass of rose.
The afternoon was a little more sedate. A two-hour coastal hike followed by a salsa class, fancy-dress dinner, then an attempt to dance the Charleston.
Does this sound like your kind of holiday? If so, here's what to expect.
The chateau
Lou Casteou is exquisite, lovingly restored and decorated by its owner, Morag McLaren Baxter, who organises half a dozen retreats each year. This is not like staying at a hotel, but more like being a pampered guest at a well-appointed villa. The house was air-conditioned, giving welcome respite from the heatwave that was tearing through France.
The exercise
Though undeniably tough, the exercise was varied and always injected with a healthy dollop of fun, whether it was body blast, Latino aerobics or TRX and battle ropes. Every session was optional, though most guests stuck to the programme. "Big Dave", an experienced and charismatic personal trainer, inspired us all to test our own limits. He was assisted by Dan Tegg, an enthusiastic professional tennis and fitness coach.
The activities
It would have been tempting to spend the afternoons lazing beside the pool, but every day there were different activities on offer. There was mountain biking, a tennis workshop held at a local club with the head coach and that scenic coastal trek. Dotted throughout the five days were various dance classes including merengue, Angolan Kizomba, Cuban salsa and Semba de Roda. These are taught by two experienced dance tutors, John Hylton and Christian Jean Francois. On the dance floor, I was well outside my comfort zone, but there was a lot of laughter and my partners were very patient.
The food
Oh yes, the food. When you're pushing your body to its limits, you don't just need a lot of food, you want to be rewarded with delicious healthy fare, and that's what you get here. The menu was both imaginative and comforting, prepared by an expert local chef. A typical lunch buffet might feature sea bass fillets, risotto and several salads, plus a dessert, cheese and biscuits and coffee. Each evening we were served a three-course dinner; a typical menu was aubergine tart with honey and pine nuts followed by sea bass with mango, and lemon meringue tart. It was all superb.
The guests
Body Tonic is aimed at all ages and levels of fitness but, judging by my experience, the typical guest is a high-achieving professional, aged 40 to 60, well-travelled, cultured. The majority are female. Because the group is small and the experience is intense, we quickly bonded and became a tight-knit little community. This was aided by the plentiful supply of alcohol. We had a lot of fun.
The prices
Body Tonic costs £1,680 pp based on single occupancy of a luxury en-suite bedroom, or £1,460 pp for double or twin occupancy. The price includes five days of exercise and dance classes, four nights accommodation, all meals with wine, a champagne reception, activities and return transfers from Nice airport. The next Body Tonic retreat will be held on 18-22 September 2019. Two other retreats are held at Lou Casteou: Let's Salsa (the next is 10-13 October 2019) and a Tennis Academy. More details here.
The verdict
Although not cheap, the Body Tonic retreat does represent good value for money. Everything is included from the moment you are collected from the airport, and the quality is first class throughout. And it works: I returned home feeling fit, healthy and energetic, and inspired to work harder at my own fitness regime. I'm not surprised that so many guests return time and again.
* Mark Hodson was a guest of Lou Casteou. The first photograph is by Lou Casteou; the rest are all by the author.