A return to Egypt: not if but when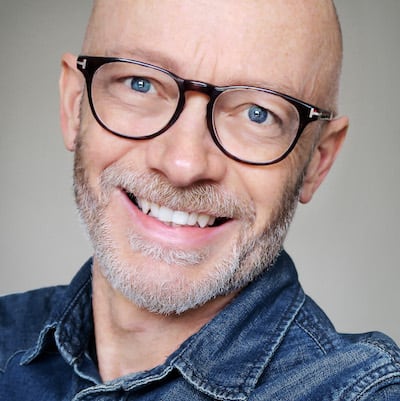 By Mark Hodson, Editor of 101 Holidays
Exactly one month ago today I was floating down the Nile on a small cruise boat, exploring 4,000-year-old temples and watching timeless riverbank scenes slip slowly past under a scorching desert sun.
Egypt is now a different place, torn apart by an alarming new wave of violence amid talk even of civil war. And yet the message from the ancient stones seemed to be this: all things will pass, time will march on, order will be restored.
And when it is, I will be jostling for the front of the queue to return to this compelling, fascinating, beautiful, baffling country.
Because once you've experienced Egypt – its ancient treasures, its swirling energy, its warm and passionate people – you will be hooked. You will understand why last week the Association of Independent Tour Operators rushed out a press release to claim – a little rashly, in my view – that "holidaymakers should not be worried about holidaying in Egypt in the near future".
I won't try here to explain the political situation. I can't. I'm not going to say when it will be safe again to visit Egypt – that's the job of the Foreign Office (currently it advises against all non-essential travel to Egypt, except for the Red Sea resorts including Sharm el Sheikh, Taba, Nuweiba and Dahab).
But based on my own limited impressions from a short visit to Cairo, Aswan and Luxor, here a few things I believe to be true.
Egypt is one of the world's greatest tourist destinations
Most of us learned about the mysteries of Ancient Egypt while still in school. Who is not enthralled by tales of mummies, hidden tombs and Tutankhamun? In Cairo you can stare into the boy king's death mask and climb inside the Pyramid of Cheops, the last standing Wonder of the Ancient World.
Cruising along the Nile is surely the most evocative, relaxing and endlessly fascinating way to travel. And it's only five hours flying time from London, with the most glorious winter climate.
Even before the latest turmoil, tourism was in pieces
The Arab Spring of 2011 created a period of uncertainty in Egypt that decimated tourist numbers. There may have been no actual threat to foreign nationals, but tourists dislike uncertainty and stayed away. This resulted in great hardship: thousands of hotel rooms lie empty, hundreds of cruise ships are moored up on the banks of the Nile, many people are out of work.
Without the crowds you will have an amazing experience
Even last month, before the latest turmoil, the huge slump in tourist numbers meant that our small group often had ancient temples entirely to ourselves. At the Egyptian Museum in Cairo, where in the past you might have queued for 45 minutes for a glimpse of Tutankhamun's treasures, we had time to linger over them, untroubled by other tourists.
Fine, you may be thinking. But Egypt will always be there. I can go in five years, 10 years time. In fact, a spectacular new Grand Egyptian Museum costing $815 million is planned to open near the Pyramids at Giza in 2015. It will have a whole building dedicated to the treasures of Tutankhamun. Let's wait until then.
True. And yet … Egypt needs tourists before then. Not just to bolster the country's national deficit, but simply to ensure the tens of thousands of hotel staff, drivers, guides, boatmen and market traders can earn enough to feed their families this week and next.
And if you go before the crowds return – before the coach loads of Russians and Chinese descend – you will be welcomed with open arms and warm smiles.
I am biased, of course. Last month's trip was sponsored by Abercrombie & Kent, a luxury tour operator that employs many local people and owns Sanctuary Retreats, which has four luxury cruise boats on the Nile. In Cairo I stayed at the Four Seasons First Residence, a five-star hotel on the river bank. I sailed from Aswan to Luxor on the Sanctuary Sun Boat III, regarded as one of the finest boats in Egypt. A crew of 45 was on hand to attend to the every whim of just 18 passengers. It would make a perfect honeymoon.
Prices will be low
Egypt was already a good-value destination, but it will get cheaper still. Because Abercrombie & Kent is deeply invested in Egypt, it needs to encourage tourism and it knows that the surest way to do that is to cut prices. It has slashed 50% off the price of its cruises until the end of 2013 with an additional "safety net" – if you feel uneasy about travelling you can postpone your trip at any time for a further two years. Details here.
If you book by the end of September, Abercrombie & Kent will sell you a 7-night Nile Cruise from £995 including full board, guided tours, international flights and transfers, saving a total of 65%. Using the "safety net", you can then defer it for up to two years.
It also has 40% off next year's high season prices – January to April 2014 – when the same cruise will cost £1,295. Find the best time to visit Egypt.
No doubt there will be many prices quoted lower than this.
If you are concerned about travelling to Cairo – even once the Foreign Office declares it safe – you can fly into and out of Luxor in the South of Egypt. You could spend a few days in Luxor then take a cruise on the Nile.
Even if you consider yourself an independent traveller, Egypt is one country where it pays to travel with a tour operator. You will be looked after at every step of the way, with teams of experts ensuring you are rested, well fed, safe and relaxed. An experienced guide is essential to bring the antiquities to life, and you'll be grateful for that air-conditioned minibus…
Yes, you will be hassled
Let's be honest – you will experience hassle from shopkeepers and touts. Vendors at the ancient sites have few tourists to target, so you will be pestered. They are known locally as "crocs", an apt nickname. One or two tugged gently at my sleeve, but really that's not their style: charm is their usual weapon of choice.
If you want to buy souvenirs – and you should – you'll find real bargains. Of course you will need to haggle hard, but shopkeepers are desperate to sell. Much of their stock is visibly ageing, and they need cash to feed hungry mouths. Buying that cheap trinket or headscarf can make a real difference.
For those that love Egypt, it's not a matter of if, but when.
Lap of luxury
I took this six-second video on board the Sanctuary Sun Boat III
Don't miss out...