Would you travel with a 20-year-old guide book?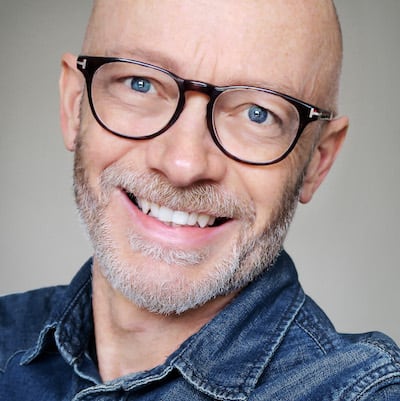 By Mark Hodson, Editor of 101 Holidays
I'm 30,000ft above the southern Mediterranean on a flight from London to Cairo and I'm reading a 20-year-old guide book. This might sound like a bad decision given that much of the text will be out of date, but in fact it's turning out pretty well.
My first edition of the Cadogan guide to Egypt by the Middle East expert Michael Haag has been sitting on my book shelves almost since its publication in 1993. It is wrinkled and crumpled in places – not unlike its owner – but it's packed with the most evocative and descriptive writing and it's a delight to flick from one passage to another, skipping from chapter to chapter, referring to the glossary and the index in a way that you simple can't do on a Kindle.
And who writes guide book prose like this any more?
As the sun sets over the Nile the present slips away into timelessness, and from a high window over the river you can hear the call of the muezzins float across the darkening city and you see the Pyramids at Giza glow gold against the Western Desert as they have done for one million, seven hundred thousand evenings past. The monuments of pharaohs and sultans lie within your compass, making Cairo and its environs one of the greatest storehouses of human achievement in the world.
Read that and tell me you wouldn't like to be here now.
Print media is dying, we're told. I read regularly on Twitter about the death of guidebooks, but there remains something fundamentally satisfying about a bound book. Particularly one that is so well written. You don't find that kind of wisdom and muscular writing in a Kindle guide that costs £3.
And the price of quality has fallen rapidly. The cover price of my Cadogan guide is £12.99, yet you can buy a second-edition (1998) copy for £11.88 on Amazon or a second-hand copy for just 1p plus postage.
In his text, Haag quotes regularly from other writers before him (standing on the shoulders of giants?) including the likes of Mark Twain and Jean Cocteau. One of the most often quoted authors is Amelia Edwards, whose A Thousand Miles Up the Nile dates back to the late 19th Century and remains a classic.
In fact, when I posed the question on Twitter – which guide book should I take: the Cadogan published in 1993 or the Rough Guide published in 2003 – the travel writer Dea Birkett suggested I go to the source and read Edwards (I later discovered it is available on the Kindle for as little as £1, because it is out of copyright).
When somebody pointed out that the Cadogan guide would now be out of date, another seasoned travel writer Matthew Teller – one of the UK's leading experts in the Middle East – pointed out that good guide books improve with age. I have to say I'm beginning to agree with him.
* I am in Egypt as a guest of Abercrombie & Kent and staying at the Four Seasons First Residence in Cairo.
Don't miss out...