Back to Egypt
I heard from several tour companies this week that bookings to Egypt have rebounded strongly. That might surprise some people, but it's great news for the country where so many people rely on tourists to make a basic living. And there are some fantastic deals this winter. Scroll down for details.
If you know when you want to travel, click on a month for my in-depth recommendations: January, February, March, April, May, June, July, August, September, October, November, December.
If you're having trouble viewing this email, click here.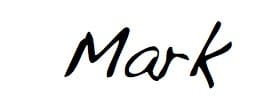 – Mark Hodson, Editor of 101 Holidays

14 nights Egypt cruise and stay just £599
Egypt in November promises perfect weather: average highs of 27ºC and 9 hours of daily sunshine. Take a seven-night Nile cruise on the five-star M-S Commodore with full-board followed by seven nights all-inclusive at the Desert Rose Resort in Hurghada. This 14-night holiday costs just £599 pp (was £729 pp) including flights and transfers with Inspired Luxury Escapes. Other months are available.

25% off beautiful Sardinia in May
Sardinia has some of the finest beaches – and best food – in the Mediterranean. Seven nights half-board in a charming cottage for two at the four-star beachfront Arbatax Park Resort costs just £672 pp (saving £224 pp) including British Airways flights departing 19 May 2018 and transfers. Details from Sardatur Holidays. Be quick – there are only a few rooms left at this great price.

Kids ski free at Christmas
Kids ski free this Christmas with Mark Warner. Two adults staying seven nights at Chalet Hotel Moris in Val d'Isere pay £799 pp and can take one child free. The price includes flights departing 24 December, breakfast, afternoon tea and dinner with wine, evening childcare, transfers and Christmas dinner. If you can travel in January, Inghams has seven nights self catering at the Residence Andorra Apartments in Andorra, from £349 pp (saving £100 pp) based on six sharing with flights and transfers.

USA twin-centre just £799
Hayes & Jarvis has eight nights in America for just £799 pp. Spend four nights at the four-star Washington Court Hotel, Washington DC, then four nights at the four-star Doubletree Hotel Chicago Magnificent Mile, Chicago, both room only. The deal includes flight with United Airlines departing 29 November. This deal is not available online, you need to phone 01293 762 456.

Destination of the Week
While the fall of Sterling after the Brexit vote has made most countries more expensive, there are still places where your Pound goes a long way. South Africa, for example. Five years ago you could get 13.8 Rand to the Pound; today the rate is 17.8. It's a wonderful holiday destination, from the excitement and beauty of Cape Town to malaria free safaris. It's easy and safe to travel around, making fly-drive a great option. Try this two-week Cape Town, Winelands and Garden Route itinerary. Find out more about private tours with Mahlatini, along with family fly-drives with Rainbow Tours and singles holidays with Cox & Kings.
NEW this week: we've noticed a growing trend in luxury outdoors family holidays to Sweden and Norway – find out more here.
* We usually quote prices from London airports, but very often other departure airports are available. And you can often book without flights, and arrange your own. Ask the tour operator for details.

Find your next holiday
Our sites are packed with holiday ideas all individually selected by expert travel writers. See our recommendations for family holidays, honeymoons, short breaks and USA holidays. If you ever travel alone, sign up to our monthly singles newsletter (you can also send the link to solo traveller friends).

Follow me on Twitter

Find us on Facebook
Like this newsletter? Please forward it to a friend. Sign up here to get it delivered to your inbox.
Please note that if you unsubscribe from this list, you will miss out on all future deals, and I won't be able to let you know about exciting new offers.