The Government's Green List of countries you can visit without restrictions from next Monday is disappointingly short, but it does contain a few gems. Here's my pick of the best Green List holidays in May and June … including the chance to get free PCR tests.
If you have trouble reading this email, click here.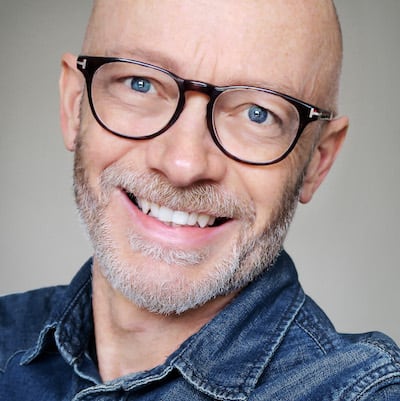 – Mark Hodson, Editor, 101 Holidays


Portugal: free PCR tests
The Alentejo region of Portugal is an unspoiled hidden gem, known as the "real Portugal". If you book with Sunvil and stay five nights or more this year, each visitor will get two free Covid PCR tests. Its pick of the hotels is the Monte do Zambujeiro in Vila Nova de Milfontes where seven nights B&B costs £1,207 pp including flights from Gatwick on 24 May, 23kg luggage allowance and car hire.

Fly to sunny Madeira on 17 May
You could be soaking up the sun on the gorgeous Portuguese island of Madeira, departing on 17 May, the first day of freedom. A week's B&B at the four-star Monte Mar Palace (pictured) on the north coast costs just £442 pp including flights from Gatwick with Mercury Holidays. Or stay at Quinta Penha de Franca, a lovely converted manor house near the capital Funchal where seven nights B&B costs from £434 pp on the same dates. As a bonus, Madeira is offering every visitor a free PCR test on either arrival or departure with results within 24 hours.

Rent a villa in Portugal
Vintage Travel has a great selection of villas on Portugal's Costa Verde. For example, Casa Picolino (pictured above) is a charming rustic villa with two bedrooms and a private pool set in gardens. Seven nights rental from 22 or 29 May costs a total of £898 for four people. The same company has a range of villas on the Algarve including seven nights from 29 May at Casa da Fonte, a three-bedroom villa with private pool, for £1,500. Flights are not included.

Hiking and wild swimming in Portugal
Inntravel has some wonderful walking holidays in Portugal. My pick is High Paths of Northern Portugal, a new self-guided tour in the Peneda-Gerês National Park in the remote north where you'll find mountains, rivers, wild horses and waterfall pools for wild swimming. You stay in six different places, each with bags of character, and your luggage is transported each day to your next stop. Seven nights from £830 pp including breakfast, four dinners, five picnics, route notes and maps. Available from 24 June. Flights are not included.

Tour of Iceland for £795
Iceland is absolutely stunning in summer. This five-day South Iceland Summer Break from Regent Holidays features the Gullfoss waterfall, hot springs, geysers, a whale watching expedition and a dip in the Blue Lagoon. It costs just £795 pp in June or July including flights from Gatwick, Heathrow, Luton or Manchester.

Wellness retreat on Algarve
Are you in need of some proper R 'n' R right now? Book a five-night wellness retreat led by Janet Shook, a yoga teacher and expert in traditional massage, reflexology and energy healing. It will be held at the idyllic Vila Monte Farmhouse (pictured above) amid olive groves in Portugal's unspoiled eastern Algarve. It costs £1,255 pp in May or June including breakfast, three lunches, three spa treatments and three experiences. Flights are not included. Details from Fleewinter.

Rent your own motor boat
How about a boating holiday on the wide open waterways of Grande Lago in Portugal. This is the largest man-made lake in Europe and has more than 400 submerged islands where you can moor up and explore. No experience is required and there are no locks to navigate. You can rent a motor boat sleeping from two up to ten with 10% off in June. A week's rental for four people costs around €1,321 excluding flights to Lisbon or Faro. Details from Nicols Boating Holidays.

Luxury villas on Algarve
CV Villas has some luxury villas with private pools on the Algarve. Beach Cottage (pictured above) sleeps six and costs £3,506 for the week starting 22 May. Villa Balbina sleeps ten and costs £19,445 for the week beginning 5 June and includes maid service and private cook (seven breakfasts, six lunches and three dinners). Flights are not included.

Welcome back to Cornwall
On the north coast of Cornwall, the Sands Resort Hotel & Spa has a Welcome Back Offer from 17 to 26 May. If you book three nights or more you'll get welcome drinks on arrival, a £30 voucher to spend in the restaurant, bar or spa and a late 12pm check-out. Prices start at £60 pp per night including breakfast.

Private tour of Portugal
Abercrombie & Kent is offering a six-night Classic Portugal private tour visiting Lisbon, Coimbra and Porto. It costs from £1,760 pp

Villa with a view
Oliver's Travels recommends the Minho region of northern Portugal where the stunning Villa Cleonice has views over the Lima valley and is close to Ponte de Lima and Peneda-Gerês National Park. The contemporary-styled house sleeps eight with a private pool and costs from £70 pp per night, excluding flights.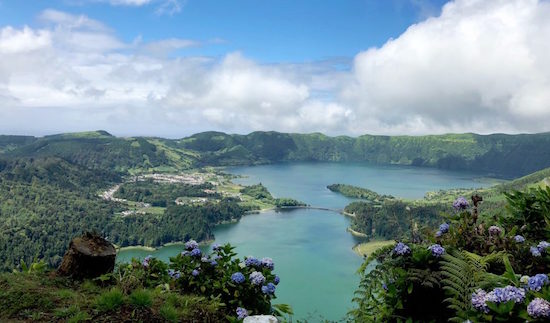 Plus … Azores in the autumn
If you'd rather wait until the autumn, Cox & Kings has an outstanding small-group tour of the (Portuguese) Azores islands. Spotlight on the Azores features geothermal lakes, volcanic craters and the capital of Ponta Delgada. You'll taste gin at a local distillery and pick tea at one of Europe's few tea plantations. From £1,620 pp including flights departing 2 October. There's a saving of £100 if you book by 31 May.


* Most companies quote prices from London airports, but often other departure airports are available. All packages including flights are ATOL protected. Ask the tour operator for details.
Know when you want to travel? Click on a month for my detailed tips: January, February, March, April, May, June, July, August, September, October, November, December.

Find your next holiday
Our sites are packed with holiday ideas all individually selected by expert travel writers. See our recommendations for family holidays, honeymoons and short breaks. If you ever travel alone, sign up to our monthly singles newsletter (you can also send the link to solo traveller friends).
Like this newsletter? Please forward it to a friend. Sign up here to get it delivered to your inbox.
Please note: you can unsubscribe any time, but you will miss out on all future deals, and I won't be able to let you know about exciting new offers. Your data is safe: see our privacy policy.