This week you can pick from a relocation cruise from Miami to Southampton, an Arctic adventure in search of polar bears and some much-needed winter sun in the Gambia. Scroll down for details.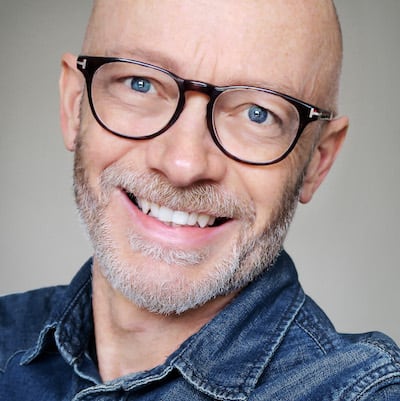 – Mark Hodson, Editor of 101 Holidays

Porto and Lisbon for £249
I just returned last week from a couple of nights in Porto – what a gorgeous city. You can take a four-night break in March for just £249 pp including flights, with two nights B&B at the four-star Porto Trindade Hotel and two nights B&B at the four-star Hotel Turim Lisboa in Lisbon, plus train transfer between the two cities. It's an amazing deal. Details: Inspired Luxury Escapes.

40% off Arctic expedition cruise
Save up to 40% on a thrilling expedition cruise in Svalbard in the Arctic, one of the best places in the world to view polar bears, along with glaciers, icebergs, walrus, reindeer and seabirds. Departing the UK on 20 May, the trip includes a night in Oslo, return flights from Oslo to Longyearbyen and 10 nights on board the Ocean Adventurer. The trip costs from £4,875 and also includes free flights from Heathrow, Gatwick or Edinburgh to Oslo. Book by 31 March. Details: Mundy Adventures.

Amazing deal on relocation cruise
Here's an amazing late deal on a "relocation" cruise – when a ship crosses the Atlantic between winter in the Caribbean and summer in the Mediterranean. A 17-night cruise from Miami to Southampton via New York, Bermuda, the Azores, Lisbon and Vigo in Spain costs from only £759 pp including tips on the highly-rated MSC Meraviglia. The price includes flights departing from the UK on April 11. Details: iglu cruise.

49% off The Gambia in March
Head to the Gambia next month where you can expect 34ºC and 10 hours of daily sunshine. Seven nights B&B at the Kombo Beach Hotel has been reduced further to £499 pp (saving £490 pp) with flights from Gatwick, Manchester or Birmingham and airport transfers. (I've stayed there myself, it's a lovely hotel). Details: The Gambia Experience.

30% off Dutch canal cruising
Explore the canals of Holland on your own cruise boat and save 30% in April. You can enjoy the tranquility of the De Biesbosch National Park and visit picturesque villages. Prices for four people start at £1,088 per week. No previous experience is required. Details: Nicols Boating Holidays.

40% off skiing in Austria
Enjoy the best of spring skiing at St Christoph in Austria (pictured above), part of the vast Alberg ski area. Seven nights at the Chalet Hotel St Christoph costs from £599 pp (saving £400 pp) including breakfast, dinner and afternoon tea plus return flights from Gatwick departing 21 March and transfers. Details: Inghams Holidays.
* Most companies quote prices from London airports, but often other departure airports are available. You can sometimes book without flights, and arrange your own. All packages including flights are ATOL protected. Ask the tour operator for details.
Know when you want to travel? Click on a month for my detailed tips: January, February, March, April, May, June, July, August, September, October, November, December.
Find your next holiday
Our sites are packed with holiday ideas all individually selected by expert travel writers. See our recommendations for family holidays, honeymoons and short breaks. If you ever travel alone, sign up to our monthly singles newsletter (you can also send the link to solo traveller friends).
Like this newsletter? Please forward it to a friend. Sign up here to get it delivered to your inbox.
Please note: you can unsubscribe any time, but you will miss out on all future deals, and I won't be able to let you know about exciting new offers. Your data is safe: see our privacy policy.