Up to 47% off July holidays
There are some still great holiday deals left in July – with big discounts. I've also put together a few ideas for you in autumn. Scroll down for details.
If you know when you want to travel, click on a month for my detailed tips: January, February, March, April, May, June, July, August, September, October, November, December.
If you're having trouble viewing this email, click here.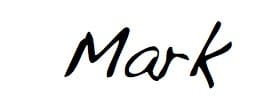 – Mark Hodson, Editor of 101 Holidays

45% off five-star Majorca in July
Seven nights half-board at the five-star Blau Privilege Porto Petro Beach Resort & Spa in Majorca for £789 pp (saving £660 pp) including flights departing 10 July, UK airport security fast pass and lounge access, and private transfers. The hotel is located beside the Mondragó Nature Reserve and has its own beach, five restaurants, three pools, sports facilities and Puravida Spa.

47% off the Azores in July
Head to the stunning islands of the Azores – also one of the world's best spots for whale and dolphin spotting. Seven nights B&B at the four-star Marina Atlântico Hotel in the historic city of Ponta Delgada costs just £559 pp (saving £495 pp) including flights departing Gatwick on 7 July.

A month in Goa for £879
Goa is a great destination for long stays – low prices on the ground mean it's almost cheaper than staying at home! Goa Experience has 28 nights at Sao Domingo's near the village and beach of Cavelossim for £879 pp (saving £456 pp) including flights departing Gatwick on 27 March 2019.

43% off luxury Algarve villa
Treat yourself to a stay at the luxury Villa Panoramica on the Algarve. This spectacular three-bedroom house sleeps six with stunning views and private pool and is available the week beginning 7 July for £2,903 (was £5,139). Flights are extra and can be arranged by CV Villas.

Late deal on Galapagos cruise
LAST MINUTE: save £1,320 on this 11-day Luxury Galápagos Islands Cruise holiday beginning on 28 June. The trip now costs £5,023 and includes two nights B&B in Quito, a week's luxury full-board cruise, internal flights and transfers. International flights are extra: from £650.

30% off all-inclusive Maldives
Escape to paradise! Seven nights all-inclusive at Adaaran Club Rannalhi in the Maldives costs from £1,169 pp (saving £500 pp) based on flights departing Heathrow on 26 September.

44% off luxury Mauritius
Seven nights half-board in a Junior Suite at the St Regis, Mauritius set on the white sands of Le Morne beach costs from £1,789 pp (saving £1,400 pp) valid until 7 October if you book by 30 June.

Savings at Sani Resort in Greece
The superb Sani Resort in Greece has some late deals on summer stays at its Sani Asterias Suites: 20% off until 8 July and 15% off between 15 and 25 July. Also until 8 July children stay free in three-bedroom family suites, and there's free babysitting. More details.
* We usually quote prices from London airports, but often other departure airports are available. You can sometimes book without flights, and arrange your own. Ask the tour operator for details.

Find your next holiday
Our sites are packed with holiday ideas all individually selected by expert travel writers. See our recommendations for family holidays, honeymoons, short breaks and USA holidays. If you ever travel alone, sign up to our monthly singles newsletter (you can also send the link to solo traveller friends).

Find us on Facebook
Like this newsletter? Please forward it to a friend. Sign up here to get it delivered to your inbox.
Please note: you can unsubscribe any time by clicking here, but you will miss out on all future deals, and I won't be able to let you know about exciting new offers. Your data is safe: see our privacy policy.