Bag one of these spring deals
It may be snowing outside, but spring is here and that's when we start to see some amazing travel bargains. If you can get away in April, May or June, you'll find big discounts if you book now. Scroll down to see my pick of this week's best deals.
If you know when you want to travel, click on a month for my detailed tips: January, February, March, April, May, June, July, August, September, October, November, December.
If you're having trouble viewing this email, click here.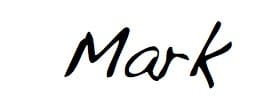 – Mark Hodson, Editor of 101 Holidays

£899 Caribbean all-inclusive
Could you use a holiday in the Caribbean? Seven nights all-inclusive at the four-star Occidental Caribe in Punta Cana, Dominican Republic costs £899 pp (saving £500 pp) on selected dates in May and June including British Airways flights. The resort has French, Japanese and Italian dining and lots of activities including rock climbing, ice skating and sailing and scuba diving courses. Details from The Holiday Place.

40% off Sicily for couples
Head to beautiful Sicily for some early summer sun. Seven nights B&B at the four-star Hotel Baia Taormina departing from Gatwick on 16 June costs £652 pp (saving £434 pp) if you book by 20 March. This hotel is perfect for couples with a private beach, two pools, spa, two restaurants, gym and free shuttle service to Taormina. Other departure dates and airports are available. Details from Sardatur Holidays.

£629 Greek Islands with private pool
This is an amazing price for a room with a private pool and all-inclusive: seven nights at the Mitsis Ramira beach hotel on the Greek island of Kos costs just £629 pp in April, rising to £719 pp in July and August. Flights are included from Gatwick, Birmingham or Manchester. Details from Inspired Luxury Escapes.

20% off new Ibiza design hotel
In Ibiza, the newly-opened 7 Pines Resort offers glamour and contemporary design without the DJs and pumping music. Expect beautiful sunsets, wellbeing classes, organic spa treatments and epic sunsets. Seven nights B&B in a garden suite in June costs £1,218 pp (saving 20%) including flights. Book before 31 March with The Healthy Holiday Company.

28% off Easter ski holiday
Here's a great deal on Easter skiing. Seven nights at the Chalet Hotel Christina in La Plagne with flights departing 8 April from London, Manchester or Birmingham costs £799 for adults (was £1,119 pp) and £749 for children (was £1059pp). The price with Mark Warner includes breakfast, afternoon tea, dinner with wine and evening childcare.

22% off five-star boutique hotel
Seven nights half-board at the five-star Villa Costa, a family-run, eight-room hotel on the Greek island of Kefalonia costs from £749 pp (saving up £220 pp) including flights departing Gatwick on 8 May, private transfers, UK airport security fast passes and lounge access. Details from Sovereign Luxury Travel.
* We usually quote prices from London airports, but often other departure airports are available. You can sometimes book without flights, and arrange your own. Ask the tour operator for details.

Find your next holiday
Our sites are packed with holiday ideas all individually selected by expert travel writers. See our recommendations for family holidays, honeymoons, short breaks and USA holidays. If you ever travel alone, sign up to our monthly singles newsletter (you can also send the link to solo traveller friends).

Follow me on Twitter

Find us on Facebook
Like this newsletter? Please forward it to a friend. Sign up here to get it delivered to your inbox.
Please note that if you unsubscribe from this list, you will miss out on all future deals, and I won't be able to let you know about exciting new offers.