May and June best months for deals
Did you know the best two months for bargain holidays are May and June. Now's the time to grab them, when travel companies are anxious to fill empty beds and empty flight seats. Scroll down to see some amazing bargains with up to 43% off.
If you know when you want to travel, click on a month for my detailed tips: January, February, March, April, May, June, July, August, September, October, November, December.
If you have trouble viewing this email, click here.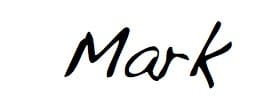 – Mark Hodson, Editor of 101 Holidays

37% off Greece in May
Seven nights self catering at Margarita Studios in Parga, north-western Greece, costs £489 pp (was £781 pp) based on two sharing and including flights from Gatwick on 5 May and transfers. There's a shared rooftop swimming pool and bar with stunning views across the Ionian Sea. The price from Manchester is £459. Details: Sunvil.

43% off five-star Nevis in August
Nevis is one of our favourite Caribbean islands if you're looking for a peaceful haven amidst natural beauty and old-fashioned charm. Seven nights B&B at the five-star Nisbet Plantation Beach Club in August costs just £1,339 pp (saving £1,000 pp) including flights from Gatwick and transfers. This lovely boutique resort has just 36 guest cottages set in 30 acres of botanical gardens. Book by 28 February. Details: Tropical Sky.

Exclusive saving on five-star Tenerife
Travelbeam has negotiated a 20% saving plus a free upgrade to half board at the luxury five-star Bahia del Duque in Tenerife. It's valid for stays from 1 May to 21 October if you book by 28 February. Seven nights half-board from £999 pp (saving £496 pp) including flights from Stansted and private transfers. Details: Travelbeam.

Last-minute half-term in Cornwall
How about a last-minute half-term holiday on Cornwall's stunning north coast? The wonderful Sands Resort Hotel has special rates for families with two adults and two children sharing a spacious two-room suite paying £160 per night B&B or £215 with dinner. The hotel is packed with children's facilities including football, tennis, climbing walls, adventure play areas, maze, sandpit and soft play centre.

35% off Sardinia for couples
Couples can get 35% off a stay at the lovely four-star Hotel La Funtana in Sardinia. Seven nights B&B departing 18 May costs £474 pp (saving £256 pp). Book by 20 February. Details: Sardatur Holidays.

Editor's Choice: Norway midsummer cruise
Experience the midnight sun on a seven-night cruise to Norway & the Fjords from Southampton on the P&O Cruises ship, Azura, departing Southampton on 1 June. Prices from £659 pp including tips with children fares from just £1. Details: iglu cruise.
* We usually quote prices from London airports, but often other departure airports are available. You can sometimes book without flights, and arrange your own. Ask the tour operator for details.

Find your next holiday
Our sites are packed with holiday ideas all individually selected by expert travel writers. See our recommendations for family holidays, honeymoons and short breaks. If you ever travel alone, sign up to our monthly singles newsletter (you can also send the link to solo traveller friends).
Like this newsletter? Please forward it to a friend. Sign up here to get it delivered to your inbox.
Please note: you can unsubscribe any time by clicking here, but you will miss out on all future deals, and I won't be able to let you know about exciting new offers. Your data is safe: see our privacy policy.