Up to 50% off your next holiday
From Venice to the Falklands Islands, I've found some cracking deals for you this week with savings of up to 50% and a great-value family deal in the summer holidays. Scroll down for details. And if you have trouble viewing this email, click here.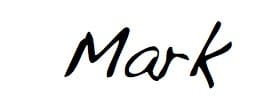 – Mark Hodson, Editor of 101 Holidays

25% off stylish Venice hotel
Autumn is a wonderful time to visit Venice, after the heat and crowds of summer. Get 25% off Sunday-Thursday stays at the stunning Hotel Heureka until 6 November 2018. Four nights B&B costs from £342 pp (was £456 pp). The historic hotel has lovely gardens, stylish interiors and waterfront views. Details: i-escape.com.
Or combine three nights at the four-star AD Place in Venice (near Piazza San Marco) with three nights at the four-star Sheraton at Lake Como from just £449 pp including breakfast, train transfer, gondola ride in Venice and flights from Stansted. Details: Inspired Luxury Escapes.

25% off France holiday parks in summer 2019
If you want a good value family holiday next summer, Siblu is a great solution. It has 19 holiday parks across France with huge pool complexes and kids clubs. Get 25% off if you book by 31 October. For example, a week in an Esprit mobile home with terrace (sleeps 6) from 27 July costs a total of £551 (saving £183). You can modify your booking at no charge until 31 March 2019. Details: Siblu.

30% off luxury Corfu resort in May
Grab some five-star luxury on the island of Corfu in early summer and save 30%. Seven nights B&B at the Domes Miramare with flights departing 18 May 2019 costs from £1,130 pp (saving £330 pp). Book by 31 December. Details: Exsus Travel.

50% off Falklands wildlife cruise
LATE OFFER: here's a rare chance to book a heavily-discounted cruise of the Falklands Islands. The 10-night Falkland Islands Explorer Cruise departs on 29 October and costs from £2,591 pp (was £5,182 pp) with full board. The focus is on wildlife – whales, penguins, rare birds, dolphins and seals – with daily shore landings. Flights are not included. Details: Discover The World.

Northern Lights cruise just £675
LAST MINUTE: the price of this 14-night Land of the Northern Lights cruise has just today been reduced from £895 to £675. It departs from Portsmouth on 17 October and calls at Amsterdam and ports along the coast of Norway as far north as Honningsvåg and North Cape. Details: iglu cruise.

39% off Phuket in March
Seven nights B&B at the Rawai Palm Beach Resort in Thailand in March 2019 costs from £709 pp (saving £450 pp) including flights with Qatar Airways, transfers and free room upgrade. The hotel on the southern tip of Phuket has tropical gardens, three pools, spa, fitness centre and three restaurants. Details: The Holiday Place.

Editor's Choice: Sands Hotel, Cornwall
The coast of Cornwall can be gorgeous in autumn. Treat yourself to a break at the Sands Resort Hotel & Spa near Watergate Bay which has some great offers including a two-night weekend escape for couples from £230 and late deals from just £45 pp per night.
* We usually quote prices from London airports, but often other departure airports are available. You can sometimes book without flights, and arrange your own. Ask the tour operator for details.
If you know when you want to travel, click on a month for my detailed tips: January, February, March, April, May, June, July, August, September, October, November, December.

Find your next holiday
Our sites are packed with holiday ideas all individually selected by expert travel writers. See our recommendations for family holidays, honeymoons and short breaks. If you ever travel alone, sign up to our monthly singles newsletter (you can also send the link to solo traveller friends).

Find us on Facebook
Like this newsletter? Please forward it to a friend. Sign up here to get it delivered to your inbox.
Please note: you can unsubscribe any time by clicking here, but you will miss out on all future deals, and I won't be able to let you know about exciting new offers. Your data is safe: see our privacy policy.