If you haven't yet booked your next holiday, I've found some great bargains for you … with incredible discounts of up to 65%. Scroll down to see all the deals.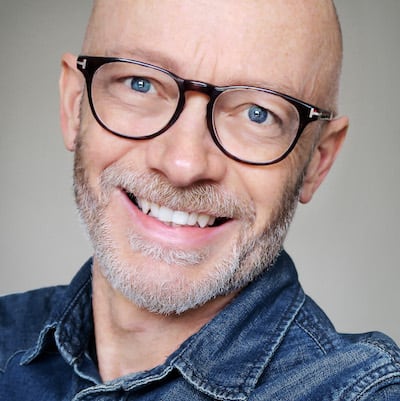 – Mark Hodson, Editor of 101 Holidays

27% off five-star Greece all-inclusive
You can often get some great deals at newly-opened luxury resorts. For example, the five-star MarBella Elix opens this summer on mainland Greece close to Corfu. Seven nights all-inclusive in a Superior Double Room Swim Up costs just £ 764 pp (saving £284 pp) including flights departing Gatwick on 9 October. Details from Travelbeam.

30% off luxury Sardinia in June
Head to the gorgeous Italian island of Sardinia in June and get 30% off the boutique five-star beach hotel, Villa Del Golfo Lifestyle Resort. If you travel between 7 and 27 June, seven nights B&B costs £1,126 pp (was £1,608 pp) including flights, car hire and €25 pp to spend in the MiraLuna Restaurant. Details: Long Travel.

40% off Corsica. Now just £299
Catch some spring sunshine in Corsica at Le Home which has a shared pool and is a short walk from the beach at Calvi. Seven nights self-catering in an apartment for two costs just £299 pp (saving £200 pp) including flights departing Stansted on 26 April or 3 May. Transfers not included. Details: Corsican Places.

20% off Ischia for couples
On the Italian island of Ischia, seven nights B&B in a superior double room at the stunning Botania Relais and Spa costs £775 pp (saving £120 pp) if you travel before 28 May. The price includes private airport transfers from Naples airport. Return flights to Naples are not included but cost from £100 pp. Book by 31 January. Details: ExpertoItaly.

65% off British Isles cruise
Here's a huge saving on a 11-night adult-only cruise around the British Isles departing from London Tilbury on 31 March 2020 and calling at Invergordon, the Orkney Islands, Oban, Belfast, Dublin, Guernsey, Honfleur and Rotterdam. Fares start at £582 pp – reduced from £1,699 pp. Details: iglu cruise.

Half-price Lapland. Just £299
There's a great chance of seeing the Northern Lights on a ski holiday in Lapland staying at the four-star Kelotahti Apartments in Saariselka. Seven nights self-catering costs just £299 pp (saving £300 pp) based on four sharing and including return flights departing Gatwick on 9 February and transfers. Details: Inghams.

20% off French chateau
If you're planning a celebration this year, you can get a 20% discount on a week's rental of Chateau Gaillac in south-west France during June and September. The house sleeps up to 20 people and costs a total of £4,602 (saving £1,151), equivalent to £231 per person. There's a welcome pack included and optional extras include a chef, maid service and babysitting. Details: Oliver's Travels.

Save £235 on Jordan tour
Join a luxury small-group tour to Jordan visiting Amman, Jerash, Petra and Wadi Rum. A six-night trip with flights and sightseeing costs from £1,625 pp (saving £235 pp) on selected dates between January and August. Details: Abercrombie & Kent.

Editor's Choice: Follow England in Sri Lanka
Cricket fans can head to Sri Lanka for England's first Test Match in Galle in March and stay at The Apsara, a three-bedroom villa that sleeps six. It costs £350 per night, not including flights. Details: Fleewinter.
* Most companies quote prices from London airports, but often other departure airports are available. You can sometimes book without flights, and arrange your own. All packages including flights are ATOL protected. Ask the tour operator for details.
Know when you want to travel? Click on a month for my detailed tips: January, February, March, April, May, June, July, August, September, October, November, December.
Find your next holiday
Our sites are packed with holiday ideas all individually selected by expert travel writers. See our recommendations for family holidays, honeymoons and short breaks. If you ever travel alone, sign up to our monthly singles newsletter (you can also send the link to solo traveller friends).
Like this newsletter? Please forward it to a friend. Sign up here to get it delivered to your inbox.
Please note: you can unsubscribe any time, but you will miss out on all future deals, and I won't be able to let you know about exciting new offers. Your data is safe: see our privacy policy.