Plan ahead for spring
As most of us focus our attentions on Christmas, travel companies are starting to release some great deals on early summer 2018. So if you'd like to get something in the diary, now's a good time to book. Scroll down for details.
If you know when you want to travel, click on a month for my in-depth recommendations: January, February, March, April, May, June, July, August, September, October, November, December.
If you're having trouble viewing this email, click here.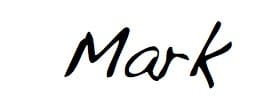 – Mark Hodson, Editor of 101 Holidays

29% off Bali tour and beach
Discover the tropical island of Bali on a nine-day tour followed by a stay on the beach at The Camakila Legian Bali for just £1,109 pp (saving £450 pp) including flights on selected dates in February and March. You'll stay in Ubud, Candidasa and Sanur, discovering the island's natural wonders and cultural highlights. Depart in April, June, August or September for an additional £40. Details from The Holiday Place.

36% off luxury Cyprus. Just £550
Get some spring sunshine in Cyprus where seven nights at the five-star Annabelle with a free upgrade to half board costs from £550 pp (saving 36%) in April. The price includes flights from various UK airports and private transfers, but not hold luggage. Contact Inspired Luxury Escapes.

Five-star Greece in May
I have happy memories of my stay the Sani Resort in Greece, and would go back there in a shot. You could spend seven nights there half-board at the five-star Sani Beach Hotel from £899 pp (saving £128 pp) with flights departing Gatwick on 7 May 2018 and private transfers. Flights are available from other UK airports.

22% off Cape Verde Islands
The Cape Verde Islands are hard to beat for winter sun, just six hours flying time from the UK. Seven nights B&B at the three-star Hotel Pontão on the island of Sal costs just £739 pp (saving £213 pp) including direct flights departing Gatwick on 14 March and private transfers.

37% off Algarve in May
Relax on the Algarve where seven nights half-board at the superb EPIC Sana resort costs from £689 (saving £400 pp) with flights departing Gatwick on 8 May 2018. Details from Travelbeam.
* We usually quote prices from London airports, but often other departure airports are available. And you can often book without flights, and arrange your own. Ask the tour operator for details.

Find your next holiday
Our sites are packed with holiday ideas all individually selected by expert travel writers. See our recommendations for family holidays, honeymoons, short breaks and USA holidays. If you ever travel alone, sign up to our monthly singles newsletter (you can also send the link to solo traveller friends).

Follow me on Twitter

Find us on Facebook
Like this newsletter? Please forward it to a friend. Sign up here to get it delivered to your inbox.
Please note that if you unsubscribe from this list, you will miss out on all future deals, and I won't be able to let you know about exciting new offers.