Meet the Boss: Ruby Briggs, North America Travel Service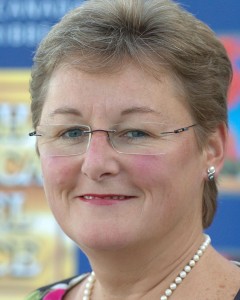 Every week at 101 Holidays we meet the boss of one of the UK's finest tour operators. This week it is the turn of Ruby Briggs, managing director of North America Travel Service, which specialises in tailor-made holidays to the US, Canada, Mexico, Bermuda and the Caribbean. Ruby lives in a village near Skipton, North Yorkshire, with her husband, John, a concert pianist.
• Where are you planning to go on holiday this year, and why?
No surprises that the USA is on my list each year. John and I love the Southwest – California, Arizona, Nevada, Colorado & Utah – so we'll probably go back to Southern California and Arizona, maybe Las Vegas too.  This whole region has such a relaxed yet sophisticated feel to it: luxurious hotels, amazing scenery, great shopping, great weather and exceptional restaurants.
• What is your favourite bolthole in the UK, and why?
Although I love travelling, when the opportunity arises to enjoy a short break in the UK, it's usually The Yorke Arms at Ramsgill-in-Nidderdale, in beautiful North Yorkshire, less than an hour's drive from home. As soon as we drive into the village my blood pressure drops 20 points. Francis Atkins (one of only a handful of female Michelin-starred chefs), Bill Atkins (the perfect host), John, Kirsty, Peter and the rest of the staff there make us feel at home straight away, and of course the food is always incredible. The scenery is beautiful and it's the perfect location for long walks.
• If you could spend a long weekend in any city abroad, which would you pick, and why?
It has to be Venice. Quite simply, it's the most romantic city in the world.
• Please tell us three items that are always found in your luggage.
Too many clothes! Despite working in the travel industry for over 30 years I'm amongst the world's worst packers. My iPod and BlackBerry would always be with me, even on holiday. The thought of returning to thousands of emails would drive me crazy so I'd rather spend 30 minutes a day keeping on top of them.
• What one thing would most improve people's overall holiday experience?
Preparation. Sounds obvious, but so many people don't do it.  Spend time talking to your travel professional about what you shouldn't miss, wherever you are going.
• What has been your worst holiday experience?
Camping when I was a Girl Guide. I looked forward to it so much but it rained for a week beforehand so it was miserable, muddy and cold, and I'm not ashamed to say, even though it was only for a weekend, I was homesick.
• Tell us your favourite hotel: in the UK; in mainland Europe; in the rest of the world.
I've already told you my favourite hotel in the UK. In Europe, there are a couple. The Luna Baglioni in Venice, just around the corner from St Mark's and only steps away from The Grand Canal and Harry's Bar. The other is the Park Hyatt Vendome in Paris: very stylish, beautiful rooms and exceptional service. In the rest of the world it would be an impossible decision, but certainly somewhere in the US.
• What is the most exciting project your company is working on right now?
We're in the process of rolling out a new system that will speed up our overall booking process with our hotel partners and enable us to keep on top of the best rates available minute by minute.
• Thank you, Ruby.
Don't miss out...