Meet the Boss: Peter Kerkar, Cox & Kings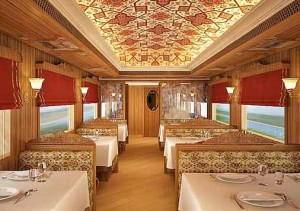 Each week at 101 Holidays we meet one of the people behind the UK's finest travel companies. This week we speak with Peter Kerkar, Managing Director of Cox & Kings Travel.
Peter was brought up in Mumbai, educated at Stanford University and took up his current role at the age of 24. He has since built the company from a niche independent tour operator into a global player with headquarters in India, America and Japan, as well as London. Although he travels extensively, Peter is based in London and is married with two daughters.
* Where did you go on holiday this year, and why?
I went to the Ring of Kerry in southwest Ireland. We have a small house there, and spend our summers there every year with family and friends. It feels far removed from city life and offers a winning combination great scenery, lots to do as a family, very friendly locals, good places to eat (wonderful fresh seafood) and great golf which I've become addicted to. The weather tends to be the only let down.
* What is your favourite bolthole in the UK, and why?
As an area I'm very fond of Devon, with its gentle and wild countryside.
* If you could spend a long weekend in any city abroad, which would you pick, and why?
Almost any Italian city – maybe Florence or Rome in springtime if I had to narrow it down. I'm a real foodie and find Italian food to be the most consistently enjoyable of all cuisines when it's kept simple with the best fresh ingredients. Combined with the great art, architecture and history it makes for a great break.
* Please tell us three items that are always found in your luggage.
Three good books – I'm a voracious reader on long flights.
* What one thing would most improve people's overall holiday experience?
If airports consistently had enough resources to minimise the amount of queuing at check-in, security, passport control, baggage reclaim etc. it would make a big difference. Airports are generally the first and last experience people have on a holiday and far too often they get holidays off to a bad start or a sorry end. I have been impressed with Heathrow Terminal 5, though.
* What has been your worst holiday experience?
Fortunately, I've never had a really bad holiday experience – a few of my holidays have been brought to an abrupt and premature halt by work, which is always depressing.
* Tell us your favourite hotel: in the UK; in mainland Europe; in the rest of the world.
I love Ballymaloe House just east of Cork in Ireland. They have great locally-sourced food and a cookery school, very friendly service, a lovely Georgian house, and lots to do locally. In the UK, I'd recommend St Petroc's in Padstow, Cornwall. In mainland Europe I enjoyed the Mandarin Oriental in Prague. In the rest of the world I think Orange County (pictured top right) in Coorg in southern India has a lovely setting and feel.
* What is the most exciting project your company is working on right now?
Cox & Kings is working in partnership with the Indian Railways to create a new luxury train called the Maharajas' Express (pictured top left). It is a unique public / private partnership in India and we hope to create the most luxurious train in the world, offering one-week journeys initially between Delhi and Mumbai, and Delhi and Calcutta. It is being built at the moment and it's due to start operating in January 2010.
* Thank you, Peter.
Don't miss out...