Meet the Boss: Mandy Nickerson, Bales Worldwide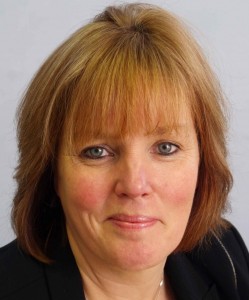 Each week at 101 Holidays we interview one of the people behind the UK's finest travel companies. This week we turn the spotlight on Mandy Nickerson, managing director of Bales Worldwide.
Mandy joined the family business aged 19, working in travel agency sales. At that time her mother, Molly Bales, was MD. Mandy progressed through the ranks, reaching her current position in 2000. The company is still family-owned and specialises in long-haul travel including tailor-made and escorted group tours.
• Where are you planning to go on holiday this year and why?
I'm off for a couple of weeks over the summer with my family to Vietnam, Cambodia and Laos. I'm especially looking forward to cruising down the Mekong Delta and, of course, visiting the magnificent temples at Angkor. Later in the year Steve, my husband, and I travel to Nepal for an action-packed holiday of white-water rafting, trekking and wildlife. I've made it my personal mission to work through all the Bales brochures and I am loving it. Next year we plan to climb Mount Kilimanjaro, so I guess I need to start training.
• What is your favourite bolthole in the UK and why?
It's my mum's cottage on the edge of Dartmoor. We have had some great holidays there and it's the perfect base for walking, great pubs and fantastic local food. What more could you need from a UK break?
• If you could spend a long weekend in any city abroad which would you pick and why?
It has to be Cairo. I've been there 70 times but I never tire of it. I'm always looking to discover something new about the city, venturing out into the desert for a dawn horseback ride, or visiting the lesser-known pyramid of Dahfur – it still gives me a chill when I stare up at that amazing structure. My favourite hangouts are Oberoi's Mena House Hotel (pictured top left) with its incredible views over the Pyramids and the new Villa Belle Epoque, Cairo's first boutique hotel. The food there is delicious and they have just started Egyptian cooking lessons so maybe this is something for my next visit.
• Please tell us three items that are always found in your luggage.
Too many clothes. Despite my frequent travels, I still have not managed to conquer the ability of travelling light. Plus a good book, and Diet Coke – I am officially addicted.
• What one thing would move improve people's overall holiday experience?
Travelling with a company that cares about you and treats you as an individual – there are still some of us left out here.
• What has been your worst holiday experience?
Tenerife – I loathed it.
• Tell us your favourite hotel in the UK, mainland Europe and the rest of the world.
UK – the Savoy in London.
Europe – Hotel Alfonso XIII in Seville (pictured top right).
Rest of World – Hotel Titilaka, Lake Titicaca, Peru.
• What is the most exciting project your company is working on right now?
We have just won the contract to organise the travel for 4,000 people to go to Scandinavia in 2011 for the Scouts Jamboree.
• Thank you, Mandy.
Don't miss out...