Meet the Boss: Karl Watson, Inntravel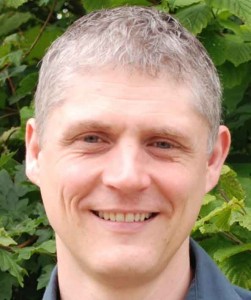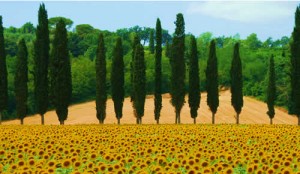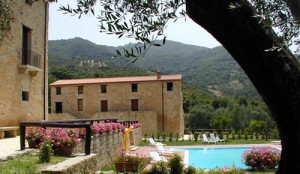 Each week 101 Holidays meets the boss of one of the UK's finest tour operators. This week we speak to Karl Watson, general manager of Inntravel, which specialises in walking, cycling and cross-country skiing holidays in the most beautiful corners of Europe.
Karl joined Inntravel in 2001 and moved to rural North Yorkshire. With his wife Jayne, a languages teacher, he is gradually persuading his 10- and 7-year old children that the world is best experienced on foot or from a saddle, rather than through a car windscreen beneath iPod headphones.
• Where are you planning to go on holiday this year, and why?
My wife usually insists that we avoid places Inntravel uses as she says I never switch off, but we're breaking that rule this year with two weeks at Inntravel's self-catering apartments near Ascea (pictured above right) in the Campania region of southern Italy.
We all love quiet, tranquil hideaways, and these beautifully converted apartments are set amidst olive groves and chestnut woods, with lots of farm animals and a pool to keep the kids entertained. We'll be close to numerous secluded beaches, and the region is littered with Roman remains – we're all excited about a day trip to Pompeii, which I last visited on a day of drenching rain on a school trip 30 years ago.
• What is your favourite getaway in the UK, and why?
The northern Lake District, but especially Ullswater. The view south from Gowbarrow fell towards Glenridding and the Helvellyn range is the finest anywhere, utterly timeless but different every time you look. It's at its best on a calm, overcast day in late October when the summer greenery has given way to autumnal reds and browns, and woodsmoke drifts over the lake from log fires along the shore. We held our wedding reception on one of the lake steamers, and we return at least half a dozen times every year.
• If you could spend a long weekend in any city abroad, which would you pick, and why?
Easy – Barcelona. I taught English for a year in a town nearby, and remain captivated by the city every time I return. I love its energy, its flamboyant architecture, and superb artistic heritage, and ambling along the alleyways around the cathedral listening to the street musicians and watching the street artists at work.
• Please tell us three items that are always found in your luggage.
My kids always write me a message or draw me some pictures every time I go away, although these are getting much less respectful as they get older – they are usually now a reminder to bring them back a present! I'm never without a book, often about American history, and I always take my ancient grey fleece jumper – not very presentable these days, but it makes me feel at home.
• What one thing would most improve people's overall holiday experience?
Going by train, if you have the time and are staying close enough to home. A slow transition into a destination is so much better than the traumatic chaos of airports.
• What has been your worst holiday experience?
Cycling in the Pyrenees, I arrived late in the day in the only settlement for miles around after an exhausting climb, to find the place overrun by tourists. I hadn't realised it was a local holiday, and I had nowhere to stay. I could have slept in a field, but I walked into the village police station and asked to sleep in a cell. They were very accommodating, but I really don't intend to the spend the night in a police cell ever again.
• Tell us your favourite hotel: in the UK; in mainland Europe; in the rest of the world.
In the UK, we love to escape to the nearby Byland Abbey Inn, which is run now by English Heritage. Its 3 rooms overlook the ruins of the abbey, the food is superb, and it has a delightful, cosy atmosphere.
Mainland Europe: the joy of working with Inntravel is that I'm spoiled for choice. However, I have the fondest memories of an agroturismo in the south of Mallorca called Son Mercadal. It has the feel of a 19th century ranch house, sustaining its links with the past through antiques and family photos and other momentoes.
The owners are ebullient hosts, and the place is an oasis set amidst the 7 hectares of a working organic farm where every animal has been given a name! The gardens are shady and beautifully kept, and the pool is luxurious. We use the hotel on a cycling holiday, but it's pretty difficult to tear yourself away to do any cycling.
Most of my worldwide travelling has been done with a rucksack and on a shoestring budget – I can think of plenty of places I wouldn't recommend! However, the Mount Nelson hotel in Cape Town offered an indulgent taste of the luxurious side of worldwide travel.
• What is the most exciting project your company is working on right now?
An overdue, brand new website. We twice won the Guardian/Observer award for the best travel website, most recently only 4 years ago, but since then the world has moved on and we know we have to catch up. We are designing a site which will complement the quality and depth of our brochures, rich in images and information, and we are sure it will put us back in the running.
• Thank you, Karl.
Please visit the Inntravel website.
Don't miss out...