Meet the Boss: Debbie Marshall, CV Travel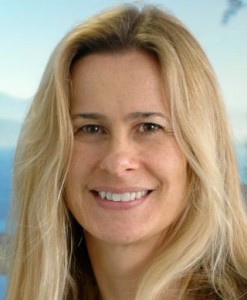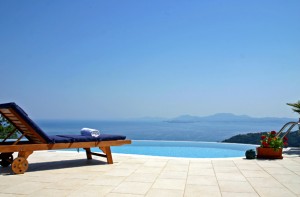 Each week at 101 Holidays we meet the boss of one of the UK's finest tour operators. This week it is the turn of Debbie Marshall, who has been managing director of the villa holidays specialist CV Travel and its sister company, Ski Verbier, since 2004.
Debbie began her career in travel on the ski slopes of Val d'Isere more than 20 years ago. She now lives with her husband and four children near Kingston-upon-Thames. She says she would love to have some hobbies, but doesn't have any spare time.
• Where are you planning to go on holiday this year, and why?
I tend to leave things until the last minute but my annual travel plans are not complete without a week at one of our villas in Corfu. There is something special about arriving in Corfu and getting that first glimpse of the northeast coastline and the view across to Albania, knowing that within the hour I'll be sharing a bottle of wine on the balcony, gazing out to sea, planning a perfect day on a boat. Equally, I couldn't contemplate a winter without at least a few days on the ski slopes.
• What is your favourite bolthole in the UK, and why?
Since we launched CV Travel's British houses programme at the start of the year, I've become a convert to holidaying in the UK. My favourite bolthole so far has been a wonderful farmhouse in Suffolk set in glorious rolling countryside, with low ceilings, beams and an Aga. Just as captivating were the luxurious bathrooms, Cowshed toiletries and fine bed linen.
• If you could spend a long weekend in any city abroad, which would you pick, and why?
I am not too keen on crowds so would avoid large cities and would probably choose Lucerne in Switzerland. It's somewhere I have never been and I am told it is beautiful and almost tropical. I would travel by train and include a couple of mountain expeditions as part of the break.
• Please tell us three items that are always found in your luggage.
I travel light and avoid checking bags wherever possible. As well as the essential items (including a full range of bathroom products neatly packaged in 100ml containers), my hand luggage would contain my iPod, at least two bottles of sparkling water purchased after the x-ray machine, and my yellow notebook (as I always have my most lucid thoughts at 30,000ft and need to write them down before I forget them).
• What one thing would most improve people's overall holiday experience?
A sense of humour when not everything goes according to plan.
• What has been your worst holiday experience?
A holiday in France in May a few years ago. We landed in sunshine at Nice airport and the heavy rain set in about 10 minutes after picking up the hire car and didn't stop for the next five days. We stayed in a house belonging to friends which needed some serious TLC, the sort of place where you would have overlooked the lack of hot water, blocked pipes, grotty kitchen and uncomfortable beds if only the sun had shone. One outing to the beach ended up with us spending about 30 seconds out of the car getting blown across the promenade by a horizontal gale.
• Tell us your favourite hotel: in the UK; in mainland Europe; in the rest of the world.
In the UK, I would choose the Connaught which has been refurbished with luxurious tradition and uncompromising good taste – the wonderful mahogany staircase alone is reason to visit. Apparently, there is a replica of it at Ralph Lauren in New York because the great designer was not allowed to purchase the original.
In mainland Europe, it would have to be the Hotel le Mont Gele in Verbier  – it has a fantastic atmosphere and the service is great. It's also equipped with everything the keen skier could need: a proper breakfast, lots of hot water, comfy beds, satellite TV, and a well-stocked bar. Best of all it's in a rare ski-in ski-out location meaning you can catch the first lift in the morning and ski straight back to chocolate cake at the end of the afternoon.
In the rest of the world, I was fortunate enough to spend a week last year on Peter Island resort in the British Virgin Islands. Just thinking about it brings back wonderful memories of the perfect beach, snorkeling amongst the multi-coloured sealife, the fabulous food, the live music and dancing, and a body scrub which made me feel like a million dollars.
• Thank you, Debbie.
Don't miss out...