Meet the Boss: Catherine Crone, Headwater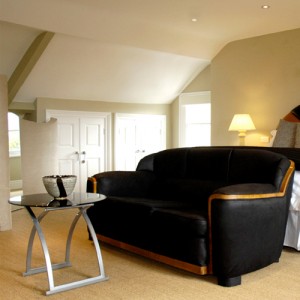 Each week at 101 Holidays we interview the boss of one of the UK's finest tour operators. Today it is the turn of Catherine Crone, managing director of Headwater Holidays. Catherine joined the company in 1990 when it specialised only in holidays to France. It now offers walking, cycling, canoeing and cross-country skiing holidays in more than 35 countries, focussing on small family-run hotels, fine food and superb personal service. Catherine lives in Cheshire with her husband Phil, who owns a financial services company.
• Where are you planning to go on holiday this year, and why?
We will spend our main holiday at our villa in Vence. We bought it a couple of years ago, and it just ticks all the boxes. It's less than 20mins from Nice airport and all the attractions of the Cote d'Azur, yet it's part of a "real" French town with street markets, fantastic restaurants and lovely outdoor squares for people-watching.
• What is your favourite bolthole in the UK, and why?
London. We live in rural Cheshire and, although we're often in London on business, it's a real treat to spend the weekend enjoying the vast range of facilities that our capital offers. There is always something new to discover. During our last visit, for example, we shopped in Borough Market and then enjoyed a picnic in Battersea Park, both places we'd not been to before.
• If you could spend a long weekend in any city abroad, which would you pick, and why?
Paris every time! We got engaged there 14 years ago, and have returned at least once a year, usually for New Year. I love the fact that Paris is so accessible from the UK then, once there, is so easy to get around. We seldom use the Metro as you can get to virtually any part of the city on foot. My favourite corners of Paris are around the Place des Vosges and the Marais – lovely cobbled streets crammed with artisan shops, fantastic architecture and great little restaurants for a lazy lunch.
• Please tell us three items that are always found in your luggage.
I never fly without my iPod and Bose noise reduction headphones (great if you're a nervous flyer, or get stuck next to noisy children) and a soft pashmina for curling up in if the air-con goes into overdrive. I usually take a couple of scented travel candles which make even the most basic of hotel rooms feel like home.
• What one thing would most improve people's overall holiday experience?
Guaranteed allocated seats on every plane, train, whatever. The idea of choosing your own seat might be attractive in principle, but in reality it just leads to people pushing, shoving and generally behaving badly. When you travel with a carrier that allocates seats, people are far less stressed and, as such, the atmosphere is completely different from the outset. Same applies to rail travel– just spend a rush hour on the concourse at Euston and you'll see what I mean!
• What has been your worst holiday experience?
We once spent an August fortnight in the Lot Valley, south-west France, in a property we used to own. It rained constantly, and was really cold. After 10 days, we called it a day and drove home. Curtailing a summer holiday has a profound psychological impact and I'd never do so again – you feel totally cheated. Next time I'd stick it out at any cost!
• Tell us your favourite hotel: in the UK; in mainland Europe; in the rest of the world.
In the UK: L'Enclume in Cumbria (pictured top right) is a Michelin-starred restaurant-hotel hidden away in the tiny village of Cartmel in the lower Lake District. Dining there is very special. You choose from a 7, 11 or 17 course tasting menu – the food is exquisitely presented, the quality sublime and the whole ambience is like something off a stage set.
In Europe: a stay at the Villa Beccaris (pictured top left) in Italy's Piedmont region is a real treat. Dating from the 18th Century, it's perched just above the town of Monforte d'Alba and, from the panoramic swimming terrace, you can see Mont Blanc on a clear day.
In the rest of the world: the One & Only Royal Mirage in Dubai is my favourite hotel in the world. The service is the best I have ever experienced, the pools and facilities first class and you have a choice of 7 gourmet restaurants in the evening. Furthermore, you're right on the beach overlooking the famous Palm which, still being built, is literally constantly changing before your eyes. It might not be the prettiest place in the world but, for me, Dubai remains one of the most exciting and innovative places on the planet.
• What is the most exciting project your company is working on right now?
We've been considering launching UK walking and cycling holidays for quite a while now and, with Sterling currently so strong, there's probably no better time. We've just introduced a couple of 5-night walking holidays into our programme, and we've also got some hotel-to-hotel independent cycling holidays on offer. All the usual Headwater hallmarks – hand-picked hotels, great food, meticulously researched interest-packed routes – are guaranteed, but without the cost and hassle of travelling very far. We hope to double our UK programme within 12 months.
• Thank you, Catherine.
Don't miss out...