Meet the Boss: Annabel Lawson, Andante Travels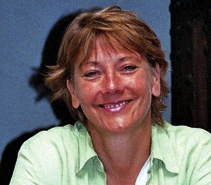 Our editors at 101 Holidays conduct regular interviews with the people behind the UK's finest travel companies. This week we meet up with Dr Annabel Lawson, the founder and director of Andante Travels, which specialises in archaeological tours across the world.
·    Where did you go on holiday this year, and why?
I went to Port Isaac in Cornwall with my labrador and family and friends. It's where I love the best – we have a small family place on the cliff top and all my old LPs are there, together with Scrabble, much wine and loads of weather. Here be cliff-top walks, fish-pie at the Port Gaverne Hotel, here I can watch the lobster pots coming back or do a spot of dolphin watching, reading in the sunshine or safely tucked behind a window separating me from the wind and the spray. It's very "here and now", the perfect antidote to foreign travel and planning life away years in advance.
·    If you could spend a long weekend in any city abroad, which would you pick, and why?
Oh, this is impossible. I really love Rome and know enough about it to mean that whatever else new I learned would be meaningful. There's just so much there, history built over and on top of and all around in a satisfactory way. There is scarcely a street in which Roman Rome doesn't put in an appearance somewhere – and it's all so accessible.  I had done my Ph.D. and had babies and started a business before I finally got to Rome for the first time.  It was with one of the earliest Andante groups. We put Pavarotti on the coach speakers, and I cried.
But then, of course, there's Barcelona, where I once rented a student flat for three months in a really grotty area next to the Ramblas. Prostitutes and the lottery ticket seller lived in my block and people peed in the doorway, but everything happened there and you were right in the middle of it all, watching hundreds of different (very different) lives as if some completely detached observer.
Or there's Cologne. I would love to stay longer in Cologne. Years ago I lived as a young academic in Germany and it is still my real second home. I can slip into it unnoticed and live a German life. People seem to have fun there – there's always lots on and good food and beer and wine and the museums and galleries and theatres are full and lively and the Rhine just ploughs its way past, dividing Europe as it has always done. Andante parties are usually really taken with Cologne. I might like to live there for a while. Hmm…
·    Please tell us three items that are always found in your luggage.
An iPod. I need my music with me. Occasionally on long journeys on tour, I sneak off to plug in. One gives a lot when travelling with a group – from breakfast to last thing at night – and whilst I love every minute of it, one needs time to recharge too. I'm never quite sure whether guests might disapprove – as if people who own tour operations ought to be above listening to music! – but somehow it just transports me emotionally and the passing landscapes seem different, as if given a different character and seen through different eyes.
I usually take some Werther's Originals in case of anxiety. It used to be cigarettes, but I gave those up. Now I need to give up the Werther's Originals.
Not on tour with guests – no time for such a thing – but always when travelling alone – a good book.  I never get impatient about delays, just park myself somewhere comfortable and get lost in a good story until it's time to move on.
·    What one thing would most improve people's overall holiday experience?
Patience.  A willingness to see the good in what there is, rather than disappointment in what there is not.
·    What has been your worst holiday experience?
Going on a group tour with another company.  I hated every minute and couldn't change things!
·    Where would you most like to go next?
Bhutan. I have become increasingly interested in Buddhism and Bhutan strikes me as a wonderful place which I would very much like to see. I am very fickle and usally fall hopelessly in love with whichever place I'm setting up a new tour, but Bhutan wouldn't be for the archaeology or the business or the other people.  It would be for me.
·    Thank you, Annabel
Don't miss out...